Hello folks, welcome back to my Oldham story. After a pretty good run in November, which continued in December, I was curious to see how my team would do at the start of a new year, 2013. We had a tough schedule ahead, so we would have to play well in this crucial month, let's see how we did.
We started the new year with a difficult game, at home to Arsenal, who still have some very good players. It was the 1st day of the month, and the 1st of the year, so Guilherme decided he wanted to score in the 1st minute, which he duly did, a flying start for us. However the game was very even throughout and Cesc Fabregas deservedly equalised on the stroke of half time with a brilliant long range strike. A draw always looked likely after that, and that's just what happend, a decent way to start the month, as at least we avoided defeat.
Gulherme opened the scoring in the match, but was forced off late on with an injury, and it was another bad one, a fractured cheekbone will keep him out for 4 weeks, another blow.
We stayed at home for the next game, and as it was against Doncaster in the FA Cup 3rd Round I decided to rest a few key players. We still had a strong team out though, and we were too strong for the League 1 side, goals from Martin Caceres, Jo and a late one from David Bentley, his first for the club, sealed a comfortable victory, which took us through to a 4th round clash with Leeds at Elland Road, scheduled for later in the month.
Next up we were at home again, and the league schedule wasn't getting any easier, this time Liverpool were the visitors to Boundary Park. We started well and we were on top for much of the first half, Jo gave us a deserved lead in the 31st minute, and we went into the break as the better side, and ahead. After the break Liverpool looked a little better, but we were still playing well, which is why I was disappointed when Ezequiel Garay hammered one in to pull them level. We still had a massive chance to win the game when Javier Mascherano was sent off. Unfortunately Liverpool battled well, and we had to settle for another draw.
We finally had to leave Boundary Park for the next match, away at Aston Villa. We also finally had Andrew Driver back in the bench. We started the match very poorly though, Villa were miles better in the opening stages, we could easily have been 2-0 down, but as it was it was only 1-0, Steven Fletcher missing his penalty just 4 minutes after Tuncay had put them ahead. That penalty miss seemed to be the turning point, we were woken up by it and in the 42nd minute we managed to pull level, Marco Verrattidid what Fletcher couldn't and stuck away his spot kick. We still weren't playing particularly well, Villa probably should have scored a couple of times in the second half, fortunately they couldn;t put them away. In the 77th minute we nicked it, Driver, who had just came on, pounced on a rebound and stuck it home, sneaking all 3 points for us.
More bad news followed after the game, Jason Stevenson had been filling in admirably for injured captain Otamendi broke his arm late on, he'll be out for 6 weeks, which presents another problem.
Things didn't get any easier in the next game, Tottenham were visiting us, a very tricky team to play. We got off to a bad start, and in the 7th minute Jermain Defoe gave them the lead. We fought back well though and dominated possession for much of the game. We finally got an equaliser when right winger Pablo Hernandez placed in a shot. The rest of the game was poor, not much happened and the game drifted into yet another draw.
We had another tough game ahead, this time we had to travel to Man City. City came out quickly and were on top for much of the game, but we looked dangerous on the counter attack. Jo was forced off with a minor injury early on, but his replacement Ikechukwu Uche immediately made the difference, his direct run took him past a defender, and just as he was about to shoot he was tripped. It was a clear penalty, and our spot kick king Verratti once again kept his nerve, 0-1! After that we really sat deep, the objective being to soak up pressure. We managed to do it quite well, although City had a couple of really good chances, fortunately they blew them. We are becoming their bogey team, and we frustrated them again, holding on for a very good win despite a tense few final moments.
We had to travel away again for the next match, an FA Cup 4th Round tie with Championship side Leeds. I rested a few players, but again it was still a strong team, although we didn't show that in the opening stages. It took us until the 37th minute to break the deadlock, Jo with a nice finish gave us the lead. Jo looked in fine form and scored again just after the restart, he banged it in from inside the box. We were looking comfortable but suddenly disaster struck, Jermaine Beckford gave them some hope and we panicked, allowing Bradley Johnson to draw them level. We were rescued though by our Brazilian striker, Jo rose highest and headed home to clinch his hat trick, and to put us in front again. The scoring still wasn't finished though, with Leeds piling on the pressure we had a chance to counter, and we did just that, Uche sealed the game, although we made it harder than we should have.
We had one more game to play in this packed month, and we were back at home and back to the Premier League for the visit of West Brom. Marco Verratti was rested against Leeds, but he came straight back in here and produced a stunning performance which solved the game for us. First he fired in a free kick, before twice laying on goals for Uche, whose clinical finishing made sure it was a comfortable win for us. West Brom did manage to pull one back, but it was meaningless, and we finished the month with a solid win.
Overall we drew a lot of games in January, but I think it was a good month because of the tough opposition we had to face, tied in with Everton's poor form. That means that we are top, 4 points clear, but the Toffees do have a game in hand. It looks like it will be a very close title race, hopefully we can edge it, but who knows what will happen?
Next month we have a more relaxed schedule although we will still have to play some tough games, particularly the opener against Man Utd.
Well then, that's about all for now, thanks for reading, I know it's quite a long post and I'm looking forward to seeing what you think our chances are in the title race.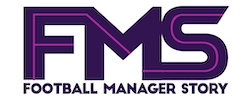 Subscribe to our Newsletter