Hello folks, welcome back, another update on my Oldham story is ready! We were in good form throughout January, remaining unbeaten despite some tough games. That meant that we were top, now we had to stay there in a crucial month, February.
We start the month with a tough match, rivals Man Utd were travelling to Boundary Park, the fans and the players were desperate to beat them. We came flying out of the traps, and we got off to a great start courtesy of Marco Verratti, he smashed home from the edge of the box after just 12 minutes. It was a great start, but we couldn't keep it up, and Man Utd started to get the upper hand. We were playing on the counter, but still looked very dangerous, the pace of our wingers were causing United problems. It was that pace that changed the game, on the stroke of half time Andrew Driver was too quick for Wes Brown, and the defender then tripped my wide man, it was a stonewall penalty, and it was rightly given. Verratti was having a brilliant game, he stepped up and slammed the spot kick home, we went in 2-0 up! In the second half United piled on the pressure, but we were solid at the back, and they blew there best chances, in the end we held on quite comfortably, it was a really good win.
We travelled away for the next game, Newcastle was the destination. Newcastle are a solid side, and were sitting in mid table before the game. The first half was pretty poor, everything happened just before half time, after 43 minutes of boredom. First Joe Mattock was forced off with a bad injury, it turned out he had a broken arm, and will be out for 6 weeks, another problem, with Jason Stevenson already out injured. Because if his injury there was a lot of time added on at the end of the half, and in the final minute of that Guilherme showed his magic. He beat 3 players before firing into the top corner from 18 yards, a goal that would be voted as the goal of the month later on. Unfortunately all that work was in vain, in the 50th minute Artem Milevskyi poked in, and it was 1-1. The match drifted away after that, neither team could grab a winner, and it finished level, which was slightly disappointing.
We had more bad injury news after the game, Guilherme picked up a knock that would keep him out for around 10 days, he was now facing a race to be fit for the crucial Champions League Knockout tie against Toulouse.
We travelled up to the north east again a week later, but this time we played in the FA Cup 5th Round, and Sunderland were the opposition. We started the game fantastically, in just the 3rd minute we had the lead, Ikechukwu Uche putting us in front with a cool finish. We controlled most of the game, but the finishing was poor, we couldn't add to our goal, but Sunderland lacked a cutting edge, so we are through, it was a comfortable win.
Next up was the biggest game of the month, the 1st leg of the Champions League Knockout Round tie against Toulouse. We had the upper hand in travelling away for the 1st leg, which I always prefer, and we also had Guilherme, who was just fit enough to start the game. We also had our talismanic captain Nicolas Otamendi, after 8 weeks out, which was a massive boost. It was the biggest match of the season so far, and we couldn't have started better, in the 9th minute Pablo Hernandez stooped to head home, we were in the lead! That didn't last for long though, in the 15th minute Nigeria striker Michael Eneramo drew them level. Eneramo is a good player, he's got 9 goals in his first 10 Nigeria games, and so is his strike partner Andre Pierre Gignac. They looked very dangerous, but it was a set piece that put Toulouse in front, a free kick was smashed in from all of 30 yards. Things went from bad to worse for us when Gignac got his name in the scoresheet, we were 3-1 down in the 73rd minute. We got a lifeline in the last minute, Uche poached a crucial goal, and the game finished 3-2, which was satisfying was we have 2 very important away goals.
We travelled away again, our 4th consecutive away game, for the next match, this time we went to Ipswich. We got off to a good start again, after 12 minutes we were in front, Jo with the goal. Ipswich drew level in the 20th minute, but there was not stopping Jo, 6 minutes after their goal he scored again to give us the lead for the second time. We were playing well, and we were also clinical in front of goal, just before half time Driver made it 1-3. Guilherme was rested for this game, as he was still tired after the Toulouse match, and his replacement Uche got his name on the scoresheet in the 69th minute. In the 81st minute Jo had the perfect opportunity for his hat trick when we won a penalty. He ran up and blasted it into the top corner to finish a very good win, I was particularly pleased with how clinical we were in front of goal.
We were finally back at home for the final game of the month, Sunderland were the visitors. We dominated the game, and it was no surprise when Guilherme gave us a deserved lead in the 43rd minute, after a brilliant through ball from Verratti. It took us a long time to seal the game, but we finally did it with 4 minutes to go, man of the match Verratti finished an excellent break away goal, the 3 points were ours.
There was still bad news after the match, Guilherme picked up another injury, in what had been quite a frustrating, stop-start season for him. He'll be out for 3 weeks, which is a disappointment, as he had just got back into form after his last injury.
After that good month we are still top of the league, 9 points clear of Everton, although they have 2 games in hand. We are in poll position to win the league, but it is far from over yet, every game is now absolutely crucial.
I just want to quickly praise Marco Verratti. He has been fantastic in the past couple of months, now adding goals to his armour. He continues to get better and better, getting a deserved debut for Italy in recent months.
Next month there are just 4 club games, the biggest by far being the return leg with Toulouse. I also have a game with Nigeria next month, the 1st game of our final World Cup Qualifying section, against Egypt.
That's all for now friends, once again, thanks for reading!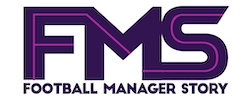 Subscribe to our Newsletter