Hello everyone, sorry for the delay but my extremely busy life meant that I've had little time for FM recently. Thankfully I still had some time, so after pre season it was straight into the new campaign, and we had a very tough start… let's see how we got on.
We had the most difficult start possible, away at league champions Liverpool. I wanted the players to try and battle in the game, I hoped we could nick a draw, although I wasn't too confident. We fought resiliently for 71 minutes and I hoped we might leave with a point. I was to be disappointed though as Sylvan Ebanks Blake broke the deadlock and we then crumbled, concedeing 2 more goals. In the end it was a heavy 3-0 defeat, but there were a few positives, as we did fight hard for most of the match.
Things didn't get any easier for the next game, another away trip, this time we had to travel to Arsenal. As in the Liverpool game we fought well, we even had more possession than the Gunners. Unfortunately we couldn't turn that possession into goals, or even chances, and once Kieran Gibbs struck we had few opportunities. It was another defeat, for the first time we were bottom of the league, which I was very keen to put right.
We had to start winning and we were finally at Boundary Park for our first home game of the season. Despite our bad start the fans flocked to the ground, we had a full capacity 15099 for the match. Last season we had the lowest attendance in the league and the board have noticed, we will have 7000 more seats come November, when the expansion will be finished. The fans will have been glad they came, as we gave them a good performance, Martin Caceres headed us into the lead in the 20th minute, and that opened the floodgates, Ikechukwu Uche grabbed his first goal for the club, and he decided he liked that so he scored another. The return of Marco Verratti certainly helped, he created a lot of chances after being away at the Olympics. Guilherme got on end of one of his many through balls and added some gloss to the scoreline with his first of the season, it was a good way to secure our first victory of the new campaign.
We had to travel again for the next match, this time we went to the Hawthorns to face West Brom. We seemed to have a lot of confidence from the last match, Pablo Hernandez opened the scoring for us in just the 5th minute, and we didn't look back. Although we probably didn't play as well as we did against Villa, we were quite clinical in front of goal, Andrew Driver got our second goal, and the game was all but over when Verratti tucked home a penalty on the stroke of half time.
The next game was an historic one for us, our first in the Champions League! It was yet another away match, we faced Panathinaikos, away. We have been drawn in quite a tricky group, along with the Greek side we will have to face Sporting Lisbon and Villareal. The occasion was a momentous one for us, but unfortunately the players seemed frozen by it. Panathinaikos went ahead in just the 15th minute, and they got a deserved second through Djibril Cisse. We looked a little better after half time, and we could maybe have got a goal, they didn't look that good, which meant I was disappointed when the whistle blew and the scoreline remained 2-0.
It was back to the Premier League for our next game, at home against another strong side, Man City. I expected us to be on the back foot for much of the game, but I really couldn't understand City's tactics, they played a very defensive 4-5-1, as if they were afraid of us. That made the players confident, and we finally got the lead we deserved when Guilherme pounced on a loose ball from a corner. We got a second in the 69th minute, Pablo Hernandez was the scorer, and we fully deserved it, we were dominating Man City! They finally changed to a more attacking formation after Hernandez's goal, but, incredibly, they still didn't manage a shot on goal! We held on very comfortably, I was delighted with the win.
We took a break from the Premier League for the next game, we played top Championship side Leeds in the League Cup 3rd Round, and, again, we were away from home. I decided to rest a few players, and we got off to a great start, Uche latched onto a through ball and passed it into the back of the net. Our lead didn't last long though, in the 14th minute it was 1-1, I was disappointed with the slack marking that allowed the goal. We began to dominate as we searched for another goal, and we didn't have to wait long, Uche smashed in his second goal of the game. I expected us to go on from there, but the opposite happened, Leeds made the game very even throughout the second half. They got the equaliser that they probably deserved, 7 minutes from time Jonathan Howson hammered into the top corner. The match went into extra time, which was annoying, as many of the players were very tired. Nothing happened in the additional period, and it went to penalties. We got off to a great start in the shootout when Bradley Johnson missed, and Jermaine Beckford missed their third pen. We scored all of our first three, and so Neill Collins had the chance to win it for us. He stepped up and smashed it in, we are through but I am a little worried that we needed penalties.
It was back to the league for our last game of September, and again, it was away, this time we had to travel to Man Utd. I am very annoyed with this ridiculous fixture list, having to play 6 of our first 8 games away from home, all against very good sides, is dreadful scheduling. However, we got off to a fantastic start when Andrew Driver was played in by Guilherme and powered the ball in. That seemed to wake Man Utd up, and they completely dominated the game after our goal. The game was quite similar to the Liverpool match, we held firm despite being under pressure for long periods, but we cracked near the end, United got a deserved win with goals from Jonny Evans and Wayne Rooney. I was disappointed, but I guess they deserved it, we didn't play very well.
The league table doesn't look too good, we are 9th and have a bit of catching up to do. We might have a struggle to repeat last season's performance, I hope we don't, but I'm worried that we might suffer from 'second season syndrome' this year. There's still a long way to go though, hopefully we can pick up our form after the difficult start.
Next month won't be easy either, we won't face any weak teams (with the exception of Gillingham) and we'll have to battle for every point.
I also had two games with Nigeria in September, a World Cup Qualifier against Sudan was the first. Once again we managed a comfortable victory, the group we are in really is very poor. We won 3-1 thanks to goals from regen Alex Ajayi, Uche, and one from Brown Ideye, but we really should have scored more. The fact that we didn't is probably because I fielded a slightly weaker team, as we qualified for the next stage back in June. We have one more game to play in this group, I will probably experiment in that as well, as it is also a dead rubber.
I aslo arranged a friendly against Egypt, I wanted to test my Nigeria side against a stronger opposition. They still weren't good enough, we comfortably beat them as well, a pleasing performance from Brown Ideye was the most pleasing thing, especially as he only made his debut in the previous game against Sudan. He should have had a hat trick but unfortunately he fluffed his penalty, I'm not too concerned with that though.
The qualifying group makes good reading, we have been far and away the best side so far. It will get more difficult as we head into the next stage, so we certainly can't take anything for granted yet.
Well then readers, that's all for now, once again I apologise for the delay, and to everyone, thanks for reading.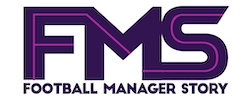 Subscribe to our Newsletter