Hello everyone, welcome back to another month in my Oldham story! After strengthening in pre season, during which we spent £24m, I was eager to start the season, and see how we got on. We had a difficult start though, and the other sides have improved, so I'm sure it'll be harder to retain our League title than it was to win it last year.
We started the new season at home, against arch rivals Man Utd. I was looking for a good start to the new campaign, but it seemed the players were still on holiday. We played really poorly in the first half, and we were lucky not to go behind. We went into the break level, and after that our performance started to improve. We finally started to create some chances, but we really didn't deserve a goal. Having said that, Man Utd didn't create a clear chance all game, and it was no surprise when the match finished 0-0. I was satisfied to get a point, but really not pleased with the performance, we have to improve.
We had the chance to improve in that performance in the next game, which was away from home against Aston Villa. They finished 10th last season, and are predicted to finish 9th this season, so they are a decent side. This time we started the game well, and we dominated the opening stages. The goal was coming and it was no surprise when,  in the 17th minute, Pablo Hernandezgave us the lead. We were playing well and created a couple more chances before the break, but we couldn't double our lead. We needed another goal in the second half, and Villa were just starting to get a foothold when Andrew Driver countered down the left and crossed for substitute Steven Defour, who slammed it home, his first goal for the club. That pretty much finished the game, but there was still time for Ikechukwu Uche to place home his first of the season, a comfortable 3-0 win.
There was the first bad injury news of the season after the game, Guilherme was forced off and we later found out that he would be sidelined for 2 weeks, an annoying little injury.
The difficult start continued in the next game, at home to Liverpool. It was a fairly even game throughout, we just edged it in terms of clear chances created. Marco Verratti hadn't made an assist yet this season, but it wasn't long before he rectified that in this game. His delivery from a freekick was perfect, and Micah Richards rose to thump home the header, giving us the lead. The game was still pretty even though, and my side was working quite well. Disaster struck in the 35th minute, the usually dependable Joe Mattockthen suddenly decided to pass straight to Fernando Torres, who found Dirk Kuyt, who scored. I was disappointed and shocked, because I think it's the first major mistake that Mattock's made since joining us last season. We had to react but the game stayed level, as we entered the final minutes it looked like finishing all square. That probably would have a been a fair result, but we then struck the decisive blow, Ikechukwu Uche found space in the box and he punished them, sliding home to give us an excellent win.
We had more injury troubles before the next game, Martin Caceres picked up an injury in training, as did Ruben. The game was away from home this time, The Hawthorns was the destination as we faced West Brom. We came flying out of the blocks and got off to a great start, in the 11th minute Pablo Hernandez was played in, and he cooly fired home. It was the perfect start and after that we took control of the game, we really should have scored another before half time, but we couldn't. I was disappointed about that and we were punished for it in the second period, in the 65th minute we conceded a stonewall penalty, which Simon Cox scored. I was still confident in our ability to grab a winner, but things got even worse in the 85th minute when Mauro Boselli looked to have secured the victory for them. We didn't deserve to lose and threw everything at them for the final 5 minutes plus injury time, and they finally cracked in the 2nd minute of added time. Verratti's perfect through ball found David Bentley in space, and he tucked it away to earn us a deserved point, although I still feel we should have won the match.
So then, we sit in 3rd place after 4 games, although there are a few teams with games in hand on us. I guess I can't really draw any conclusions so early in the campaign, although I'm worried that Edinson Cavani, my £21m striker hasn't scored yet. Hopefully all the new signings can settle in next month, and we can start to string some wins together.
We recieved news of our Champions League Group opponents towards the end of the month. We have been drawn in quite a tricky group alongside Inter Milan, Shaktar and Rosenborg. That is because we are 3rd seeds, which I can't understand as I'd expect the winner of the Premier League to be 1st seeds.
We don't play our first match of next month until the 14th, because of the international break. I have two games with Nigeria, at home to Burkina Faso and away against Egypt, which will be a tough match.
I'll tell you all about what happens in the next post, until then, thanks for reading!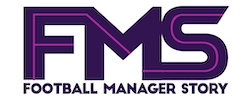 Subscribe to our Newsletter