Hello everyone, welcome back to my Oldham story, it's  quite a while since the last post isn't it? You may remember though, that we were still top of the table in March, closing in on the title, and we were also in the Champions League Quarter Finals, were we will face Real Madrid. Let's see how we got on in April then…
We started with the 1st leg of that Champions League tie against the Galacticos, and we had an advantage in being away from home in the first match. We were still massive underdogs though and it showed in the opening stages, Madrid were all over us, and there was nothing we could do to stop them getting 2 early goals, through Tranquillo Barnetta and Gonzalo Higuain. We were getting completely dominated, and there should have been more goals from the home side, fortunately they blew quite a few chances. The good fortune continued for us, after being blown away for almost the entire game, we finally managed a rare attack, and we profited hugely from it. Joe Mattock'scross was somehow turned into his own net by Raul Albiol, who was under absolutely no pressure. It was a life liine for us, and meant that we went into the 2nd leg with a chance despite a poor performance.
There was no league game at the weekend, which meant we had more time to rest and prepare for the massive 2nd leg. Matchday finally came and the game was the opposite of the 1st, we were attacking all match, knocking on the door and trying to find a way through. We did that early on, Guilherme had a huge chance, but he couldn't beat Casillas, who made a good save. That was the best chance we had all game, Real defended really well, and we just couldn't break through, the match finished in a stalemate. I was a little disappointed, but I'm proud of the team, to reach the Quarter Finals is a big achievement considering the board didn't expect us to get past the group stages.
It was back to the Premier League for the next game, at home to Wolves. We needed to get back to winning ways, and we did that thanks to a solid performance. It took us a while to battle our way through Wolves' sturdy defence, but we finally did that when Guilherme nodded in from David Bentley'scross. Guilherme did it again not long after the break, he was played in and took full advantage of Titus Bramble's dawdling. Wolves then pulled one back but Uche restored our 2 goal cushion in the last minute with a break away goal.
Next up was the FA Cup Semi Final, to be played at Wembley, against West Ham. We played poorly throughout the entire game, so it was somewhat of a surprise when Guilherme put us in front early in the second half. West Ham were still playing well, and they deservedly pulled level when Mark Noble tucked away a penalty, which I thought was rather softly given. The match looked all set to go to extra time, but in the dying minutes Guilherme was once again sent clear, and he kept his head to fire us into the final.
We learnt after the game that Newcastle had defeated Fulham in the other Semi Final, so they are going to be our opponents in the Final, and it's a game I'm confident we can win.
 Next up and we were back in the Premier League and this time we were travelling away to Portsmouth. Pompey had conceded the most goals in the enitre league, but I still wasn't expecting them to be as bad as they were. It turned out that they were completely hapless, I've never seen worse defending, and Guilherme took full advantage, bagging 4 goals in a magical performance. Our finishing was good too, and Uche, Micha Richards and Bentley all getting on the scoresheet. The match was summed up by the ridiculous own goa that Benji De Ceulaer scored, somehow nodding into his own net from a free kick. It was our biggest win ever, and I was delighted with the attacking performance, the only blemish was that Dave Nugent managed a goal for them.
Our final game of the month was also away from home, and the match was totally different from the last one, as we were completely dominated by Hull. They were by far the better team, but we created some good chances, which meant we were able to hit back straight away after Scott McDonald had given Hull the lead. Uche was the man who did that, and he was also the man who was fouled in the 50th minute, to give us a penalty. I was shocked when Verratti missed, I think it's his first ever, and we were punished 4 minutes later when McDonald got his second. We carried on fighting though and we got our rewards when Bentley hammered home from 20 yards, his 2nd goal in 2 games. It was enough to earn us a point, although we scarcely deserved it.
We had more bad injury news after the game, Joe Mattock went off with a hip injury that will keep him out for 3 months, which ends his season prematurely. We do have good backup but it is a blow.
After that pretty good month we are still top, and now will surely win the league, we should have in wrapped up in 2 games at the most. The only team capable of stopping us are Everton, but this is almost certainly our title now.
Hopefully next month we can secure the title early on, then we can give some players a rest ahead of the FA Cup Final, which, for some reason, is in June. I don't really understand it, as it's almost 2 weeks after the League season finishes.
Right then folks, that concludes April, as ever, thanks for reading!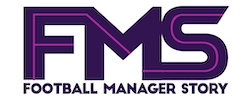 Subscribe to our Newsletter