Hello everyone, welcome back to my Oldham story! After promotion from the Championship last season, we had a big pre season ahead of us to prepare for the Premier League! Before I started to look for transfers we received some good news, the board have planned a stadium expansion!
Unfortunately it means that the stadium will be slightly smaller for a few months, however, once it's finished it should be really good for the club.
At the end of the season I received a job offer from Bayer Leverkusen. They offered me a big transfer and wage budget but I rejected it, I'm not going to leave the Latics just as I got them into the big time.
I expected a bit of money from the chairman but it seems that he's really ambitious, he gave us a huge $44.5m for a mid table finish! That was the lowest expectation I could accept, and I didn't want to put the pressure on by accepting a more difficult challenge.
I was also given a huge wage budget, $73m a year! Surely I didn't need all that, so I tweaked the budgets and that meant I had around $60m to spend!
I set about right away, I wanted a holding midfielder, at least one winger, and two top class strikers.
Here are the transfers out, the players sold all left because I didn't think they'd be up to playing in the Premier League.
So then, here are the transfers in, I was very busy this year! I had to spend all my money, I felt that we needed lots of new talent so that we are properly prepared for the big league.
All the players except Bialkowski will be regulars, that is a risk, but I felt I had to take it, to make sure we are good enough.
Now, here are the players I bought, I desperately needed a right back, we have relied on loanees in the last two seasons. After some searching I settled on Rafinha, from Schalke. I paid $18m for this quick, attacking full back. He is good in pretty much every area, he should be a key player for us.
The central defence wasn't my most pressing problem, but when Barcelona placed Martin Caceres on the transfer list, I jumped at the opportunity. I only had to pay $825k for him, an absolute bargain! He will slot in alongside Nicolas Otamendi in the heart of my defence, they should be solid this season as they are both quick and strong.
As I said earlier in the post, I felt that I needed a new defensive midfielder, Dani Fragoso just isn't good enough to be a regular Premier League player. Lucas was on the transfer list at Liverpool, I was happy to snap him up for a good fee. He should be a good player for us, I was looking for someone with international and Premiership experience, and he fits the bill perfectly.
I said that I wanted at least one winger, well, in the end I got two. The first is Spanish international Pablo Hernandez, I think he's just what we need, a really fast flair player to terrorise the opposition's defence down the right flank. I think I got a good price for him too, $11m, I am pleased about that.
The second winger is left flanker Andrew Driver, from Hearts. I signed him due to his pace and dribbling skills, as well as his English nationality, considering the home grown rules. He will play on the left of midfield, with Hernandez and him out wide I think we can offer a real threat on the flanks.
I felt that we needed at least one more striker, we no longer have Febian Brandy, and I don't think he's good enough for the Premier League, so I set about looking for a small skillful forward. At first I tried to get Michael Owen, he was available on a free transfer, but he chose to go to Spain. Finally we managed to do a deal for Brazilian forward Guilherme, from Catania. I know he was very successful for Johnny's Notts County, he's a player I really like, he has great skills. Hopefully he will score a lot of goals, our success may rely on his ability to find the back of the net.
We sold Tomas Pekhart in the summer, we got a decent price for him, and that meant we needed another target man up front. Jo was another player that was transfer listed, he has good attributes so I decided to take a gamble on him. $7m was spent on him, he will partner Guilherme up front, hopefully they can bang in the goals for us.
One more player was signed, that was goalkeeper Bartosz Bialkowski. He will be a back up to Charles Itandje after Bryn Halliwell departed in the summer. He may become useless though, I am currently negotiating with free player German Lux, we'll see how that goes.
We played only four pre season friendlies, more were scheduled, but when I saw that everyone was match fit I decided to cancel the last couple. We expected to lose to Man City, they won the league last year, but the Rochdale game was just unacceptable. It got me really worried until we bounced back with a couple of good victories.
We have four fixtures to play in August, we couldn't have a more difficult start, we are at home to Chelsea and Man City for the first two games! After that we have two 'easier' games, but they will both be difficult as well.
That's all then folks, we've had an incredibly busy summer, now we have to hope that the new signings can repay their fees with some good performances.
Thanks for reading!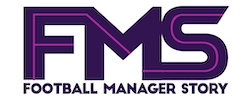 Subscribe to our Newsletter