Hello friends, welcome back! After a fantastic first season in charge of the Latics we had won promotion, mainly through the goals of Febian Brandy. Now we had to strengthen the team in preparation for one of the toughest leagues in Europe, the Championship.
I expected a lot of transfer activity, I was given a transfer budget of $2.5m to consolidate in the league. I could have chosen the expectation of a mid table finish, but there wasn't much point as it didn't make the budgets much better.
So, armed with the transfer kitty I immediately started to look for transfers. First of all though, here are the transfers out:
A lot of players left the club, including Ivan Campo and Sean Gregan, they are just too old, and Gareth Williams isn't good enough. Andy Holdsworth deal was already done before the end of last season, and Dean Brill, Lewis Alessandra, Martin Hansen, Joe Colbeck, Joe Jacobson and Jonathan Worthington just aren't good enough for the Championship, some of them aren't even good enough for League One.
All those departures raised $425k, but the board don't give much of it back into the budget, so I was still looking for relatively cheap players.
Of course with lots of players leaving the club we needed some fresh blood, and here are the transfers in:
Not much has been spent so far, we still have just over $1m to spend, I am still looking for a right back, that's my pressing concern now.
Lots of free transfers were brought in, I am quite pleased with some of them.
The best one is probably Charles Itandje, he is a very good goalkeeper at this level, hopefully he will keep many clean sheets this season.
Another signing that I'm pleased with is the free purchase of midfielder Michael Woods, who had been released by Chelsea. He has good attributes and is also still young, only 20, so has the potential to improve into a good player.
Also signed on a free was striker Tomas Pekhart. His technical stats aren't great but he is physically very strong, he could make a good impact this season.
Another free signing, and another striker, was signed, this is Martyn Waghorn. He is also young, and is a good all round striker, I may use him as a poacher in a squad rotation.
One more striker was signed, this time on loan. I said before that I wanted to get Febian Brandy back on loan, I am delighted that I have. He seems to have improved over the summer, hopefully he can be as good as last season, if he is anywhere near as good then he'll have done well.
After selling Joe Jacobson I needed a new left back, and it's another free transfer, youngster Matthew Briggs. He has potential to be a good player, and can provide good cover for Alan Sheehan.
There has been only two paid signings so far. The most important and expensive one is centre back Neill Collins from Wolves. He is very good in the air and should be a solid and reliable player at the back for us this season. He is also worth a lot more than the fee we paid for him, he was transfer listed for $625k but was worth $1.7m.
The other paid signing was Julian Gray from Barnsley. He can provide reliable backup on the left wing, as well as being experienced at Championship level.
Gray can be backup on the left but we still needed another right winger, and I mananged to get Luca Tremolada on loan from parent club Man City. He is a good player, with plenty of flair and skill, I will rotate him on the right, but it's useful that he can also play on the left.
That concludes the transfers then. I am still looking for new players, especially a right back, and I am also hoping to sell Keigan Parker and raise a bit more money.
Pre Season Friendlies
We only played three friendlies, I was pleased with the result against a near full strength Man City, but I was disappointed with the loss to Scunthorpe, we played really badly.
We have been predicted to finish 19th this year, which is slightly worrying, I am hoping to prove the media wrong and get a mid table finish.
We have a difficult start in the Championship, we have to play recently relegated Premier League sides Wigan and Portsmouth.
That's how pre season was then folks, we have a difficult season ahead, I still feel we need some more players, and thanks for reading.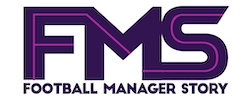 Subscribe to our Newsletter