Hey everyone and welcome back to the round 19 results.
As always in the January transfer window there are loads of transfer rumours around so I wont go through everyone of them! I do expect a few teams to strengthen with plenty of talks around Atletico Madrid with the possibility of Ignacio Camacho returning from Malaga and the possible signing of Leo from Rayo with the worry that Falcao may be off to France with PSG.
As the title says another manager has faced the sacked with the Sevilla manager Michel with just under a year in charge, I cant say I'm too surprised Sevilla are not a club who give managers that much time with nine gone since 2000. The speculation in Spain is that former Valencia coach Unai Emery will be handed the role and after so many good years at Valencia he might just be the best person to turn the inconsistent team around.
Deportivo face the real possibility of folding after failing to pay massive debts and appealing for some protection which is no surprise with the financial decline in Spain at the moment, so fingers crossed they can receive a bail out for such an iconic team.
So as always onto the highlights of the weekends games excluding Granada's game against Getafe which is on this evening.
(14th) Athletic Bilbao 1 – 2 Rayo Vallecano (6th)
Poor Bilbao just cant seem to stop conceding goals at the moment and poor one's at that, the penalty looked a little harsh but that's the way things are going this season but should be good enough to not face relegation, for Rayo and what a season! Up into sixth place and shocking many despite the loss of Michu they havent struggled for goals but will hope to hold onto Leo until the end o the season.
(10th) Real Valladolid 3 – 1 Real Mallorca (17th)
Two excellent goals from Ebert allowed the home team a victory against struggling Real Mallorca, luck was slightly against the away team but Valladolid are still going along nicely so far and into tenth place.
(16th) Espanyol 1 – 0 Celta Vigo (15th)
Espanyol's recent good spell continued with a massive victory of another relegation threatened side in Celta, a sigle goal won it and Espanyol climb out of the relegaton places for the first time this season and are going really well under new coach Javier Aguirre.
(20th) Osasuna 0 – 0 Real Madrid (3rd)
So another major shock in this La Liga season as Real dropped more points at bottom of the table Osasuna, with both Sergio Ramos and Ronaldo suspended they added to their poor disciplinary record with substitute Kaka shown a second yellow and the misery on Mourinho continues. Osasuna will be delighted to have taken anything and could have won all three points late on as they pushed for the victory but a great point but they remain bottom.
(7th) Valencia 2 – 0 Sevilla (12th)
Battle of the two most inconsistent teams in the league met and was won by the home team thanks to Roberto Soldado, Sevilla as I have mentioned sacked their manager after another disappointing season but a mini revival from Valencia sees them into seventh with their eyes on fourth place.
(4th) Real Betis 2 – 0 Levante (8th)
Betis moved back into the Champions league places with a good victory over Levante, Europe could be a real possibility for both sides this season but Betis continue to shine as the shock team of the season. For Levante they dont travel too well but another having a really enjoyable campaign so far and I expect both teams to continue to do well.
(9th) Real Sociedad 1 – 1 Deportivo (19th)
Depor claimed a great point away at Sociedad despite playing the final 30 minutes with ten men, another game in which Real Sociedad will be annoyed they couldn't claim the winning goal having most of the better chances and are just lacking that clinical edge yet still remain top ten which is excellent so far.
(2nd) Altetico Madrid 2 – 0 Real Zaragoza (13th)
Atletico pulled seven points clear of cross town rivals Real with a comfortable home victory against Zaragoza, the home side did waste a load of chances until they opened the scoring as a second from Falcao sealed a good home win as they continue to go along nicely.
(5th) Malaga 1 – 3 Barcelona (1st)
Am running out of words to describe Barca at the moment! Yet another victory as they comfortably beat Malaga in what should have been a tougher game than it was, Malaga's big players didnt turn up with Isco, Toulalan, and Camacho all quiet only Joaquin showing any quality from the home team. It was Camacho though who gifted the opening goal before Messi at the heart of Barca's next two goals assisting in both but Malaga pulled a late goal with a great free kick as Barca pull eleven clear at the top of the table.
Phew!! That's that for another week!
Love Real Betis at the moment!! Cant believe how well they are going just past the half-way stage who only trail Real Madrid by three points and a quick note of Rayo also into sixth with the budgets they have they are going brilliantly so far.
At the bottom and a great point for Osasuna but they stay where they are alongside Depor with Granada needing a point to overtake Real Mallorca this evening or they will make up that final relegation place but you can see that in detail here with my other posts found here as always! ;)
So until next time take care everyone and bye!!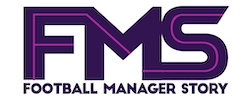 Subscribe to our Newsletter