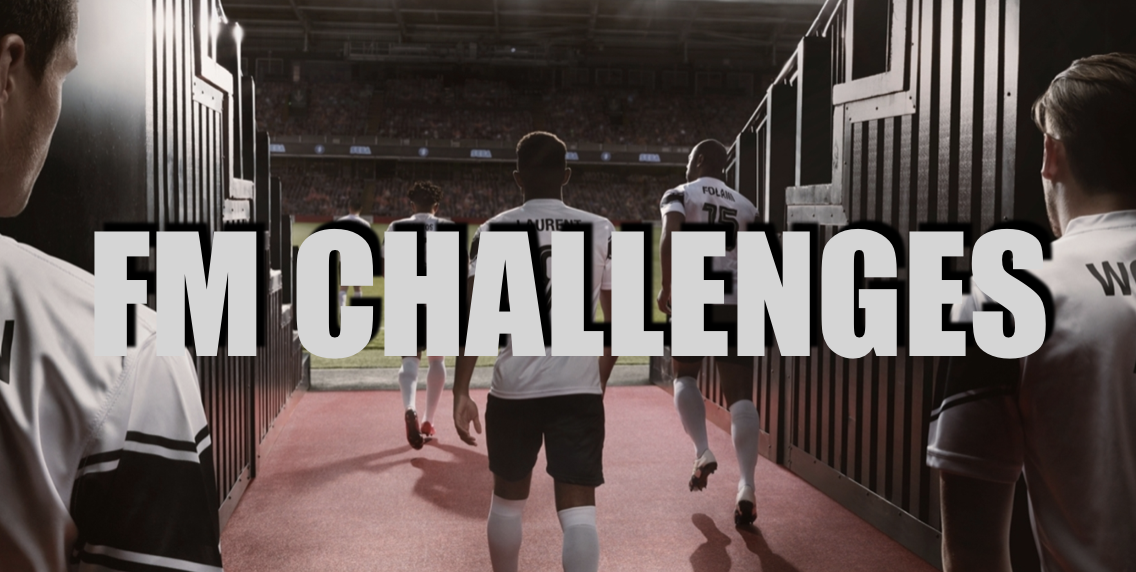 Welcome to this best FM Challenges post by FMS, with the ultimate list of FM challenges for you to play in this last edition of the video management simulation game.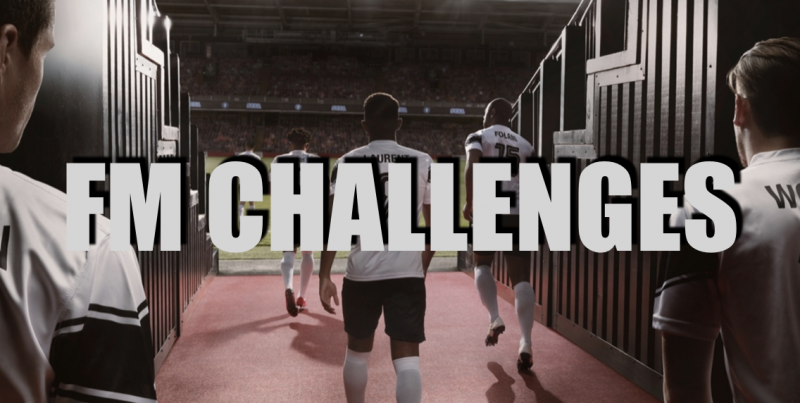 Introduction:
"I dare you to beat Brazil with Estonian National Team". Those exact words, said by my older brother, were the kickoff for my first great adventure in Championship Manager 04.
 Back in the days when online gaming and streaming were not so close as they are now, the football managers around the world were more into forums. Some threads discussed tactics, other praised unknown players who were hidden stars, and there was even a thread for crying after losing a match where you shot 34 times and held 80% of the possession.
Besides those, there was a special place where managers could compare their campaigns and present proof of their achievements. The way to compare and compete to others was to achieve main goals (like winning a promotion or a cup) and secondary goals (i.e. have a player named the best in the competition).
Some of the challenges were approachable and others needed to play for at least 50 seasons and maybe you wouldn't be able to fulfil them. If you want a different look on Football Manager 2019, try some of the following FM challenges and prove yourself as the ultimate manager in the world.
Pentagon FM Challenge:
  The Pentagon is an old time FM challenge, one of the most played in FM 12 when you could add and delete leagues for the first time.
The challenge consists in winning every major continental trophy and be famous and winner in the entire world. To fulfil this FM challenge you have to win the AFC (Asia) Champions League, the CONCACAF (North America) C.L., CAF(Africa) C.L., European Champions League and South American Copa Libertadores.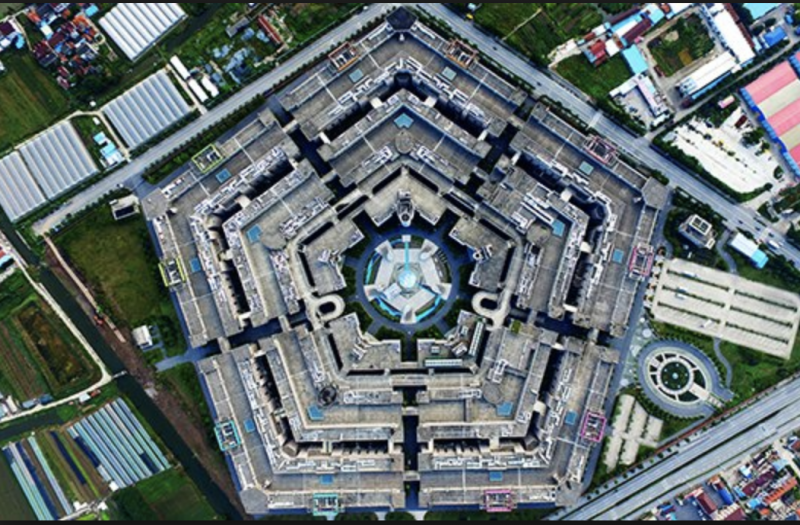 There's also another rule to make this PentagonnFM challenge more hazardous, is to start unemployed with Sunday league reputation and not a single coaching license.
Personally, I prefer to load some big Asian leagues (Australia, China, South Korea) and South Africa's, as this is the only original African league.  First get whatever team I can get and build myself some local reputation, then jump straight to the best teams in those countries and try to win continental Champions League.
After these two continents are cleared you should be famous at least to get a decent Mexican or American club to offer you a contract. Winning the CONCACAF Champions shouldn't be that hard, playing against Caribbean teams. For example, I always try to go with Tigres or América in Mexico, which are big clubs and have a good budget to build something competitive. After you win this competition, you could try to be a challenger for the Club World Cup. Maybe if you are lucky enough, you'll be exceeding your reputation by beating Real Madrid or Barcelona.
With only two steps ahead you can either try going to a medium club or a fallen giant in Europe or straight to South America, preferably to an Argentine or Brazilian side. If you want to prove yourself, maybe Chile or Colombia are the right options.
While doing this challenge I had the most fun carrying my best coaches and players to every team I was managing. For example, I had 'Samuel Khumalo', South African striker in Boca Juniors, and a bunch of Korean wingers in America (Mexico).
This is a very fun challenge that you should definitely try, and it gives you a wide panorama of the entire world for scouting.
The San Marino FM Challenge:
By far, this is the hardest FM challenge and most frustrating challenge ever. You should be nuts to try it and clinically insane to win it.
The rules of the FM San Marino Challenge are, to take control of San Marino's squad (club) in Italian lower leagues and San Marino National Team, the last in FIFA's World Ranking. Another option is to download San Marino's custom league and take a club in there.
Then, you should waste no time and invest in youth development, as this is key to advance in this challenge. 
Now you are ready… to lose. But after losing the first match… you'll probably lose the next… and the next… and the next… and the next… Well, you get the idea.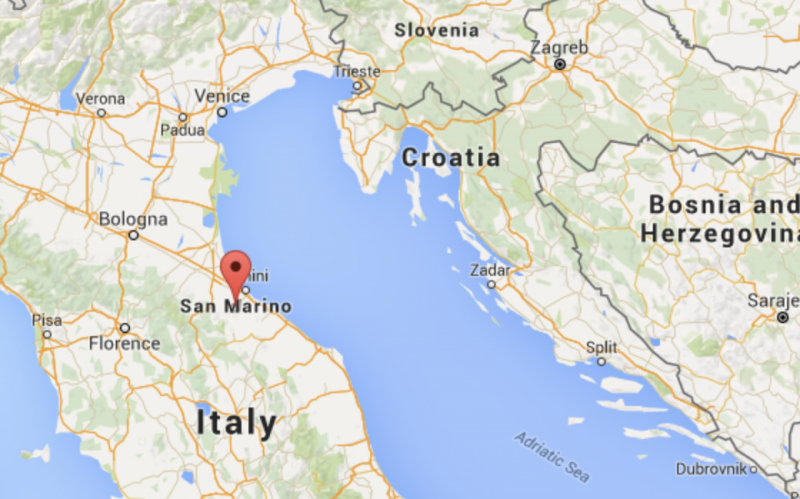 As you can imagine, the maximum goal in this challenge is to win the World Cup with San Marino, and do it within the first 50 years is almost utopic. But that's not everything, there are a lot of intermediate goals before that. Everyone of them has an added value if you do it with all San Marino born players. Some of them are:
Win or promote from Italian lower leagues to Serie A

Win Serie A and Italian Cup

Qualify to a continental competition and win one of those

Qualify to Euro Cup or World Cup with San Marino

Get a player to be named as Best Player of the year (Golden Ball)

Win a World Cup
The right approach for this challenge is to build a decent club with good youth development in order to have youngsters for both club and national team. Also arranging friendly matches with the worst nations in the world should get you to build confidence and score some goals from time to time. The bonus is the European Nations League, which gives you the chance to face teams at your current level.
If you are not afraid of failure and used to be frustrated, try this ultimate FM challenge. If you don't have enough patience, don't even think about it.
Big Brother FM Challenge:
When you are the younger brother, all you want to do is defeat the big one. As I told you how I started managing Estonia because my big brother dared me, you know it's your young life primary goal to prove him wrong. This challenge pretty sums that up, but in a club level.

The idea of this challenge is to get the smallest team in town, which shall be owned by one or two huge teams, and get yourself the throne.  Beginning from the lower leagues, your goal should be to win as many trophies as they did in their best time, top them every year in the league and get bigger and better stadium and facilities. Also, you should win most of the head to head games, to show them who's the real boss.
The ideal teams to get this challenge done are 1860 Munich, FC United and Paris FC, smaller brothers of FC Bayern Munich, Manchester City and United, and PSG respectively. Also, you could try it with some bigger teams like Atletico Madrid, Espanyol from Barcelona and Torino (Juventus). There's a new king in the village, and it will take control of it. Do it for us, the younger brothers!
So, if you are looking for FM challenge ideas, the big brother challenge could be a really entertaining one.
FM Challenges: The Youth Academy One
Also known as the FM home grown challenge, it's name pretty much describes what the challenge is about. Develop young players for your main team and try to win titles with an entire squad made of home grown players.
There are a lot of variations for this challenge so it can go as far as you can imagine. The first move is to start with an unemployed manager, rest for a year and then make him retire. After this void year, take control of the recently promoted team and make it go all the way to the top.
You are not allowed to sign any players from other clubs at all, not even unemployed or grey players. Selling and sending players on loan is allowed as well as signing staff for coaching and youth developing (Wouldn't make much sense to sign a lot of scouts, right?).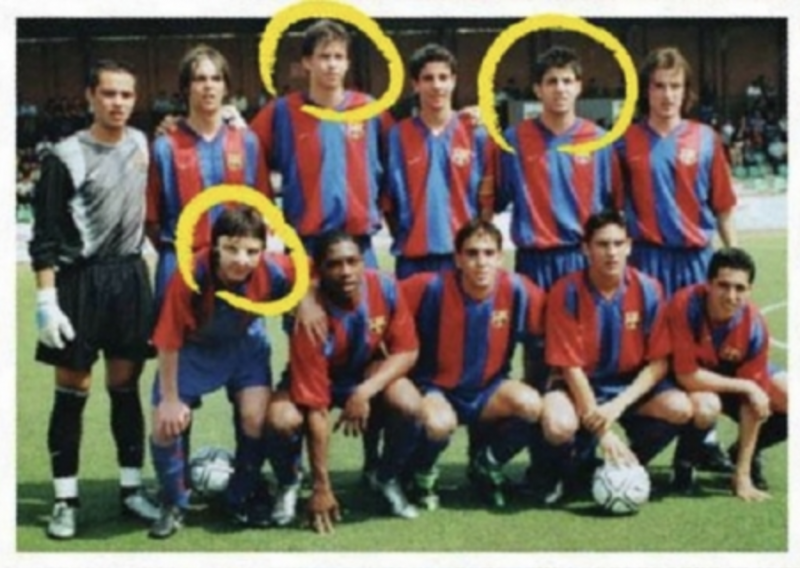 And don't forget the sudden death rule: If you get sacked, you have to start all over again.
It is a very difficult challenge and personally, I don't like it as I thrive in signing bargains and free players, but for anyone ready to develop the best wonderkids that your academy can make, is the perfect challenge.
Another twist on this could be taking control of a club well known for its youngster's development system, such as Argentinos Juniors, Ajax(FM Ajax academy challenge), Barcelona or the Athletic Bilbao academy challenge.
The Journeyman FM Challenge:
Move fast and leave a good impression. Start as a Sunday league player and get to the top of the hall of fame, winning as much as you can with different clubs. Build your own name trying to win every league in the world and taking short periods (1 or 2 years top) in those clubs.
Never settle down, do not buy a house or big furniture as you'll be moving around a lot. This challenge can be approached at the same time that the Pentagon Challenge.
Just for the fun of it you could try to only manage teams with certain colours, travel around the countries alphabetically, etcetera. You can be as creative as your better playmaker.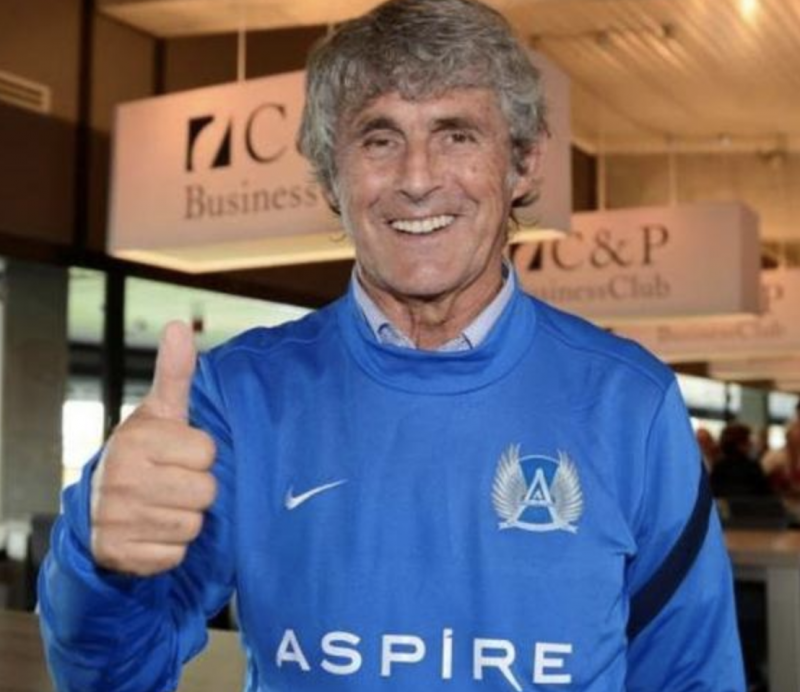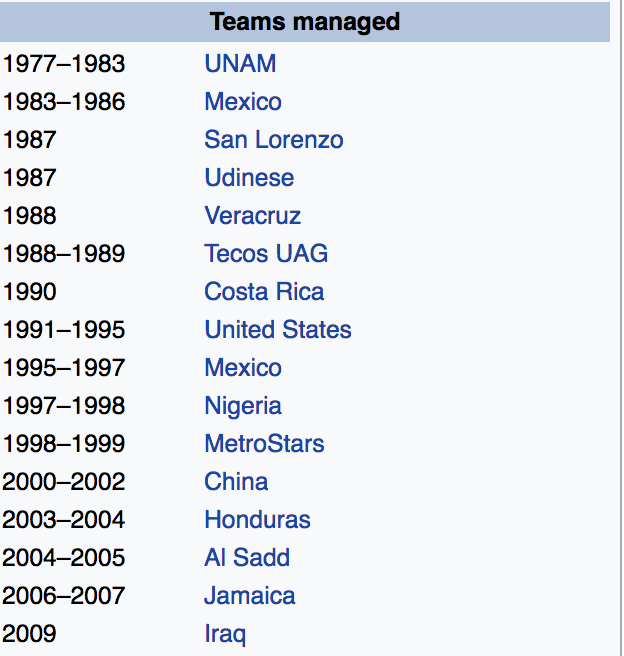 Bora Milutinovic, the Serbian coach, the ultimate journeyman manager.
Director of Football (DOF) Fm Challenge:
Do you like to delegate things? Are you capable of letting every decision pass you by? If so, try this for a change.
Hire a Director of Football if you don't have any and make him earn his salary. Leave every duty for him, such as scouting, renewing contracts for players and stuff, in and out transfers, etc. Accept every decision and just focus on coaching.
If you are lucky, you'll get a good team and collect a few titles. But most times you build a decent squad you'll get all your stars sold and a few additions to replace them. The smaller the team is, the hardest this challenge gets, as many players will leave for higher salaries and a better reputation.
This are the most common challenges provided by the online community, tell us how those went or your past experiences trying not to break the computer because of these!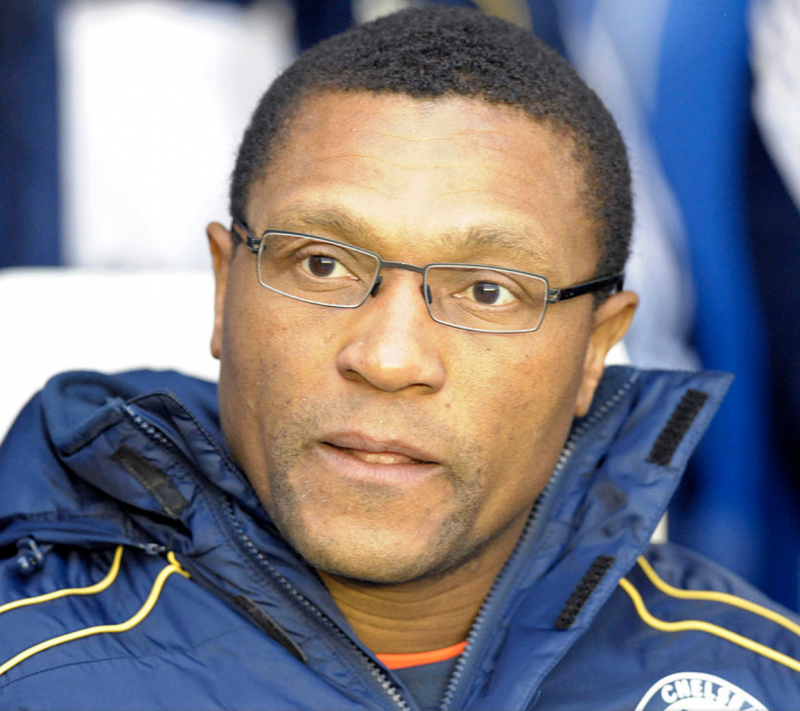 Emenalo in Chelsea and Monchi in Roma, two of the most famous and successful directors of football in the world.
Lower League FM Challenges:
This is the best FM challenge, you must start with a Sunday player reputation and take a team from the lowest tier to win the league of the first tier, and the continental cup. Thanks to the many databases that are around in the FM community, now this FM lower league challenge, can be played not only in England for more than a few tiers but all around the world having to climb at least by 4 o 5 tiers in most of the Football Manager World countries!

So there you have, a good selection of the best FM challenges for you to play in this new edition of Football Manager!

Subscribe to our Newsletter