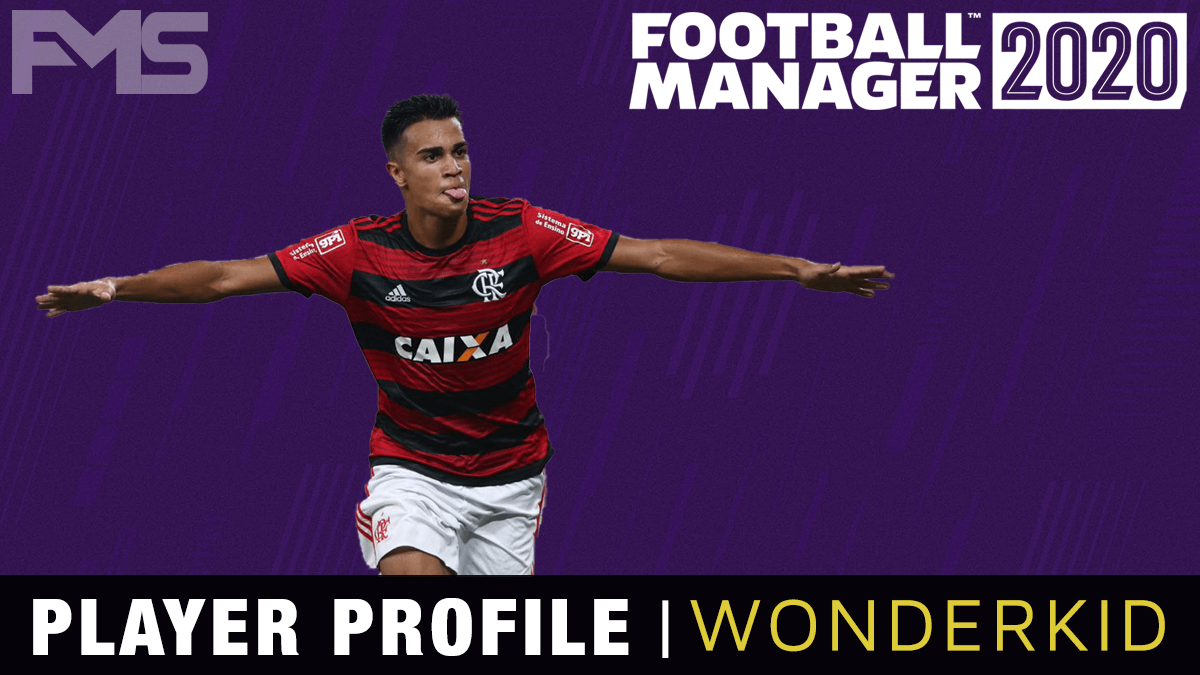 Reinier Jesus Carvalho
Age: 17
Position: AMC
Role: Attacking Midfielder, Advanced Playmaker, Shadow Striker, Trequartista, Enganche
Club: Flamengo (FLA)
Nationality: Brazilian
Value: £205K
Price tag: £15 million (patch 20.1.2)
Hidden Potential: CA: 110 / PA: -9 (150-180)
---
Reinier profile in 2019 (After starting new game 20.1.2)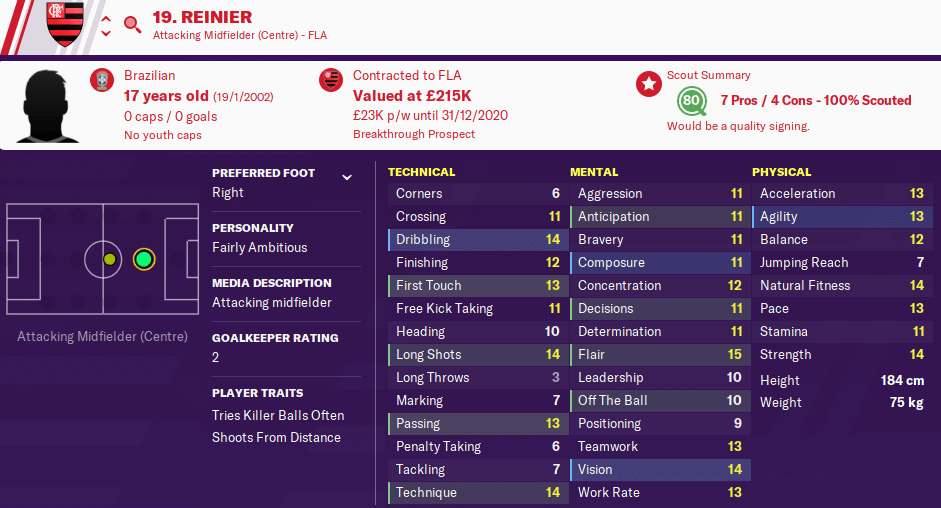 Reinier profile aged 24 in the year 2026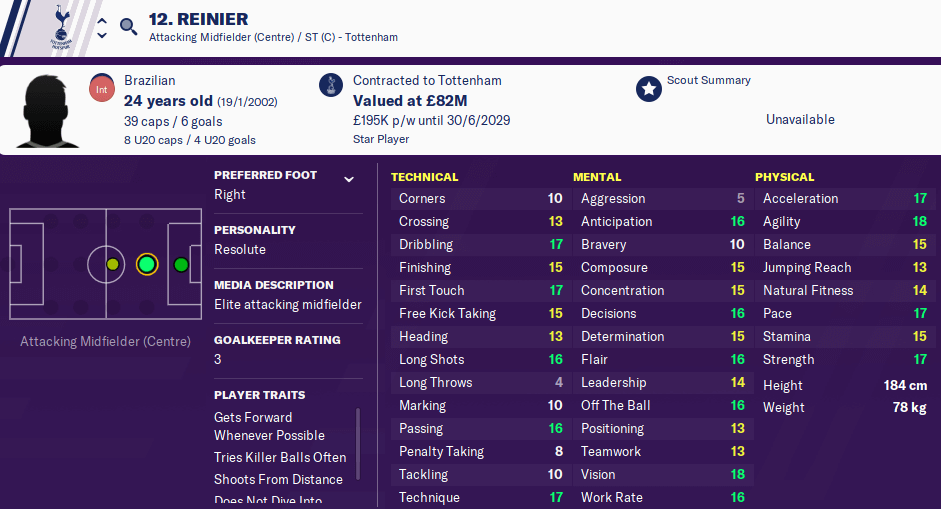 Reinier career history until 2026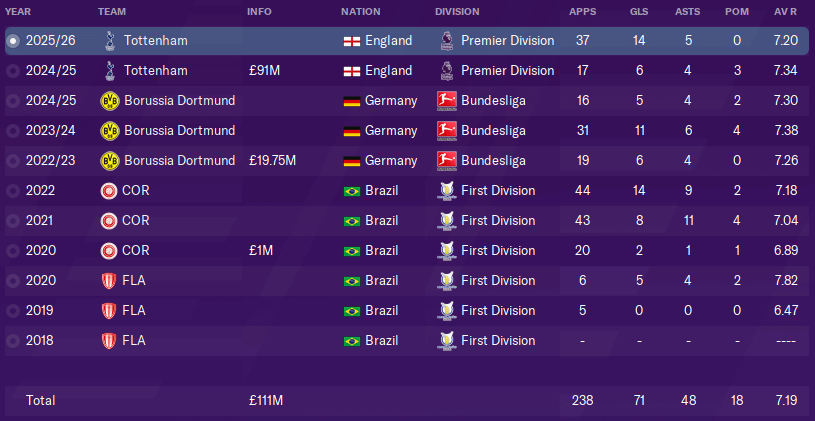 Summary
One of my favourite FM 2020 wonderkids, Reinier has great potential and should gain a work permit after appeal. Don't be put off by his lack of versatility. The young Brazilian enjoys a flexible base of attributes for re-training to the wings or even as a striker. £15 million won't get you much these days so I'd even call him a bargain.
At the tender age of 17 it can be tough to afford first team Football, but Reinier could feature for most Premier League sides out the box. An FM 2020 attacking midielder with lightening speed, Messiesque technique and dazzling feet. This kid has it all, he'll score, assist and provide consistent performances.
So many roles would suit but I like him as an advanced playmaker or shadow striker. In all honesty, I'd try retraining Reinier to the left wing as an inside forward.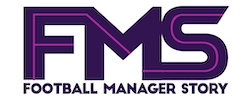 Subscribe to our Newsletter