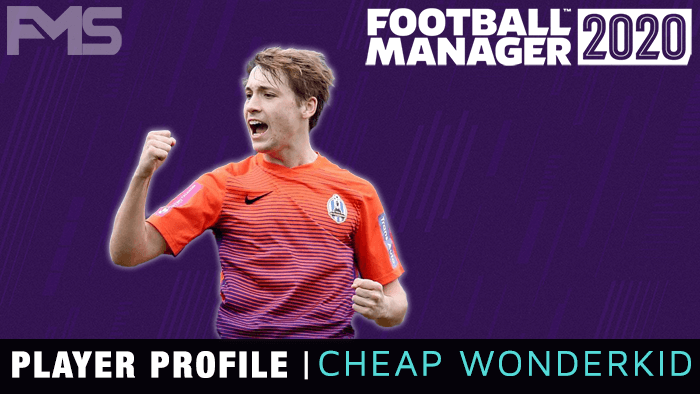 Lovro Majer
Age: 21
Position: AMC/MC
Role: Advanced Playmaker, Attacking Midfielder, Enganche, Shadow Striker
Club: Dinamo
Nationality: Croatian
Value: £2.6 million
Price tag: £2.9 million (patch 20.1)
Hidden Potential: CA: 126 / PA: 151
---
Lovro Majer profile in 2019 (after starting new game, 20.1)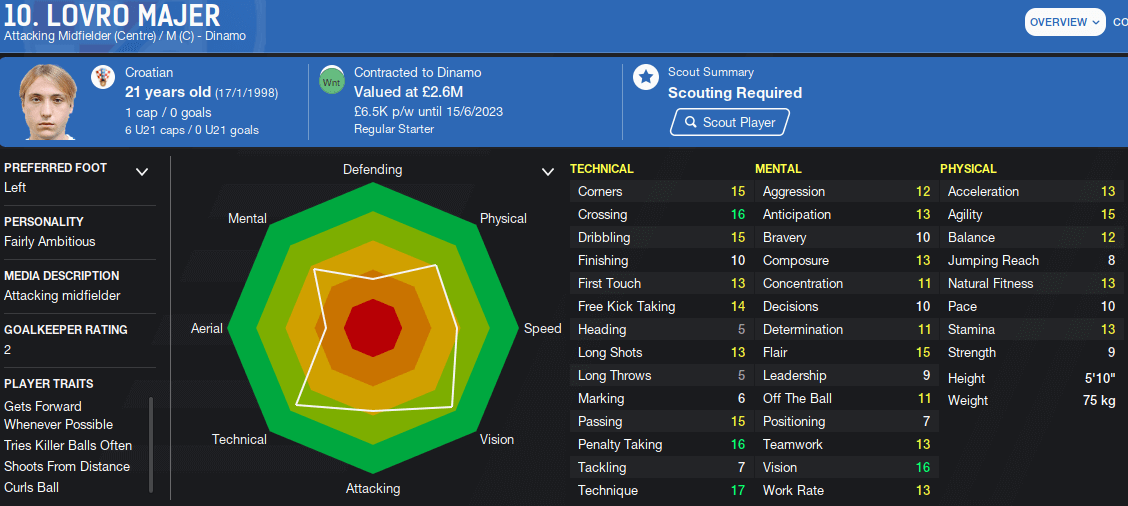 Lovro Majer profile aged 28 in the year 2026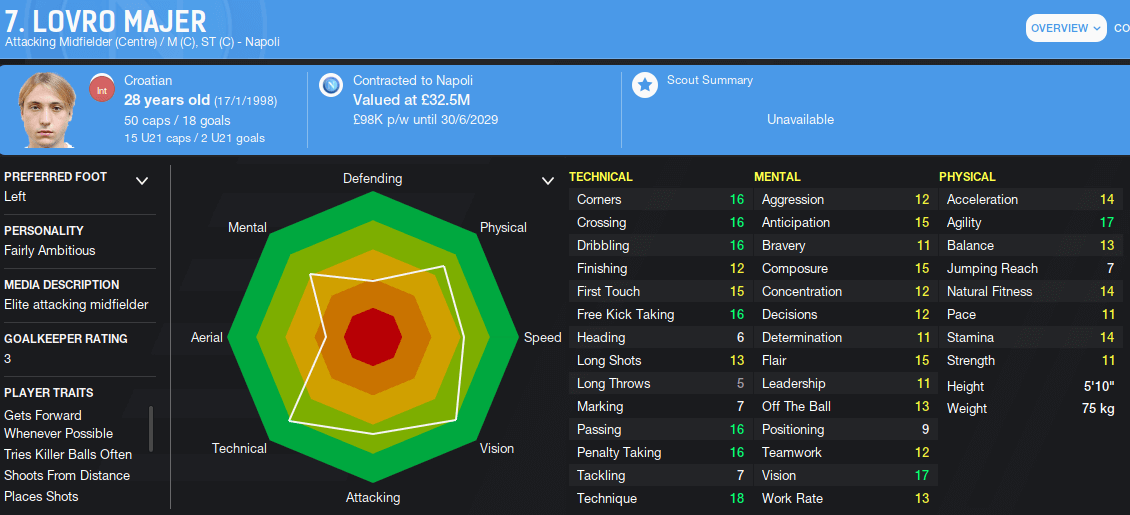 Lovro Majer career history until 2026

Summary
-9 and -85 potential players have become all the rave in Football Manager but the likes of Majer should not be dismissed. An Attacking Midfielder with insane technical attributes, vision and agility Lovro could be your creative spark.
Advanced Playmaker or Attacking Midfielder would suit best and at £2.9 million Majer is very cheap. Upon joining Bournemouth in 2020 he scored 11 and assisted 9 over two seasons, a great record considering his age.
Majer's development from our test save is impressive; 16 across seven technical attributes plus 17 for agility and vision would add value to any team.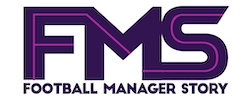 Subscribe to our Newsletter