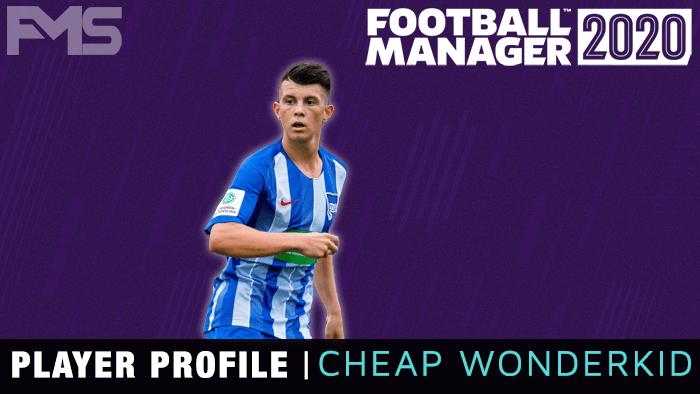 Lazar Samardzic
Age: 17
Position: AMC/MC/AML
Role: Advanced Playmaker, Attacking Midfielder, Shadow Striker, Enganche
Club: Hertha Berlin
Nationality: German
Value: £235K
Price tag: £775K (patch 20.1.2)
Hidden Potential: CA: 101 / PA: -85 (140-170)
---
Lazar Samardzic profile in 2019 (after starting new game, 20.1.2)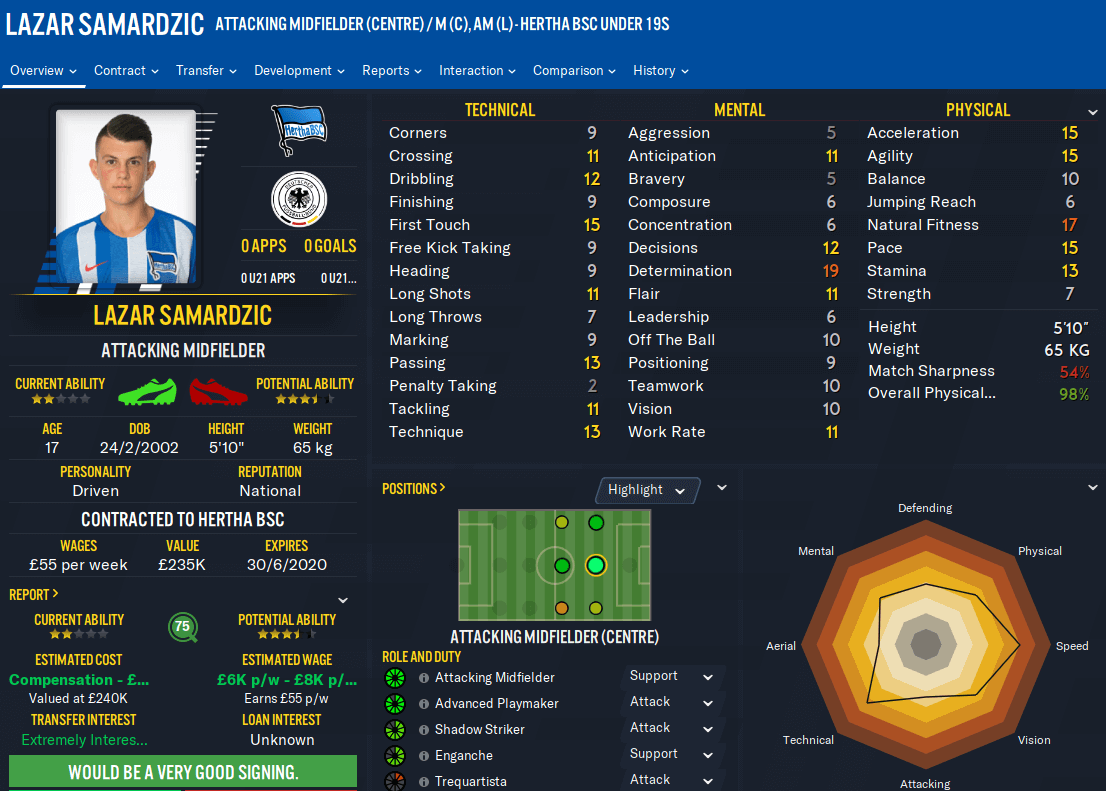 Lazar Samardzic profile aged 24 in the year 2026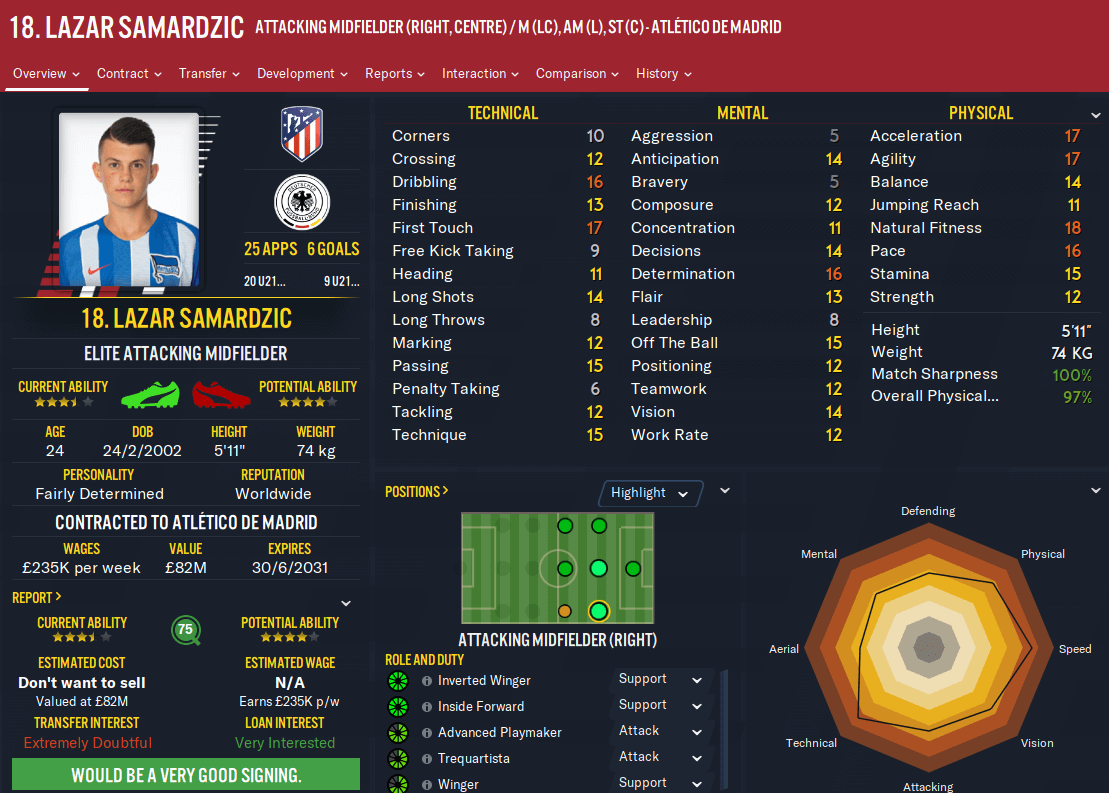 Lazar Samardzic career history until 2026

Summary
An interesting FM 2020 wonderkid with great attacking attributes, speed and the ability to pick a pass. At just 17 years old Samardzic is a little roar but could grow into an exciting advanced playmaker, inside forward or even inverted winger.
During our test save the German developed fantastic dribbling, touch, technique, movement, speed and agility. A player with varying attributes just be careful key areas are not too low in your save, but at £775K hes worth the risk.
Capable from either AMC or MC this kid can re-train well to AMR.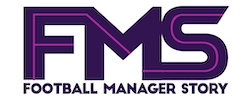 Subscribe to our Newsletter