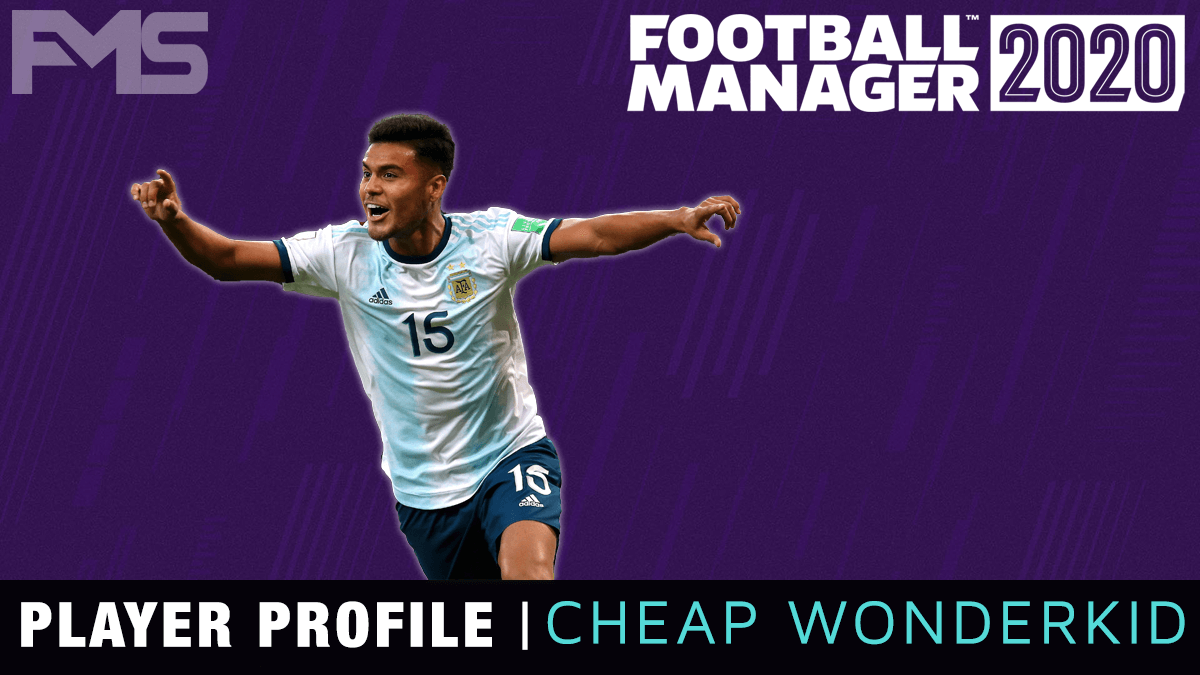 Fausto Vera
Age: 19
Position: DMC/MC
Role: Deep Lying Playmaker, Mezzala, Carrilero, Advanced Playmaker, Box to Box Midfielder, Roaming Playmaker
Club: Argentinos Juniors
Nationality: Argentine
Value: £1.5 million
Price tag: £6 million (patch 20.1.2)
Hidden Potential: CA: 116 / PA: -85 (140-170)
---
Fausto Vera profile in 2019 (after starting new game, 20.1.2)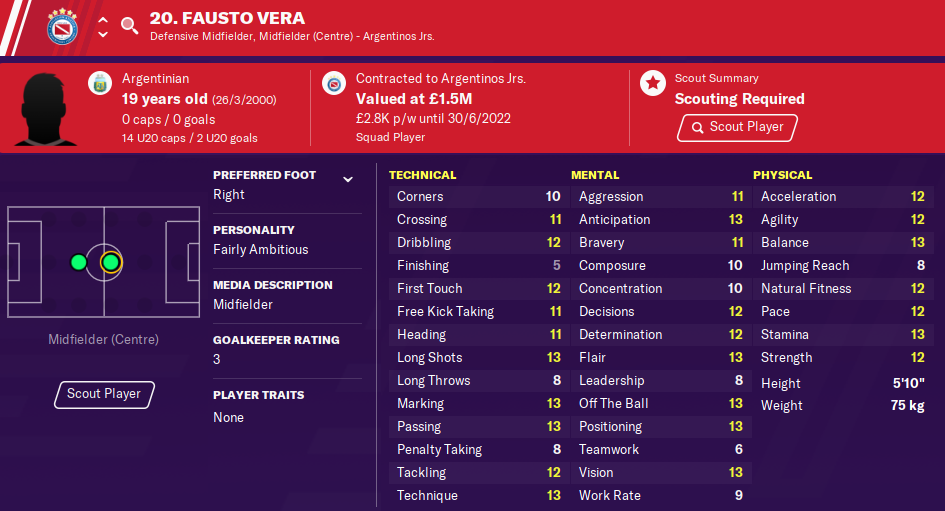 Fausto Vera profile aged 26 in the year 2026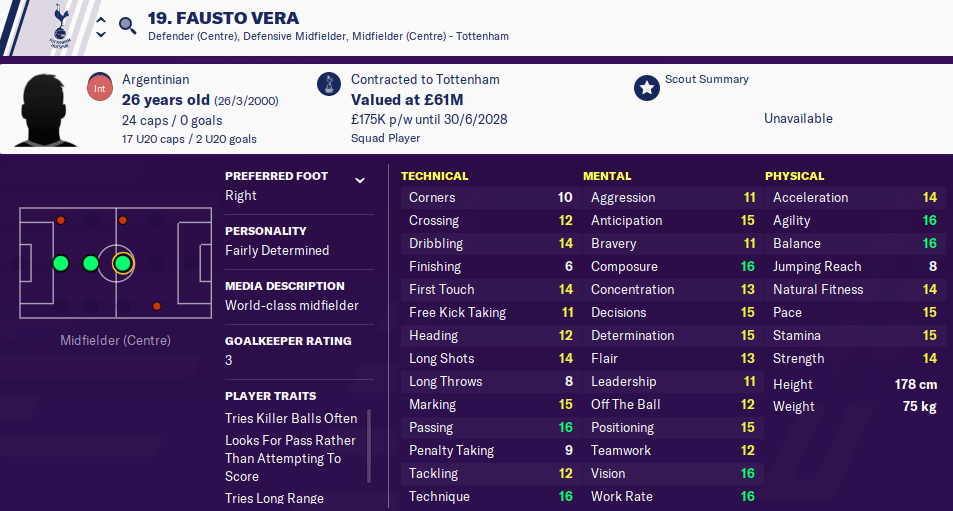 Fausto Vera career history until 2026

Summary
A well rounded central midfielder with no real weakness, Fausto Vera is available for £6 million and should gain a work permit on appeal. Capable in a variety of roles I think deep lying playmaker or Mezzala would work well.
During my test save passing, technique, work rate, vision and agility underlined my point on versatility. Vera is simply a technically capable work horse with a good engine.
Admittedly other wonderkids enjoy higher potential but Vera could do a job from day one and looks reliable in rotation for most teams.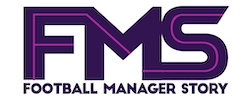 Subscribe to our Newsletter