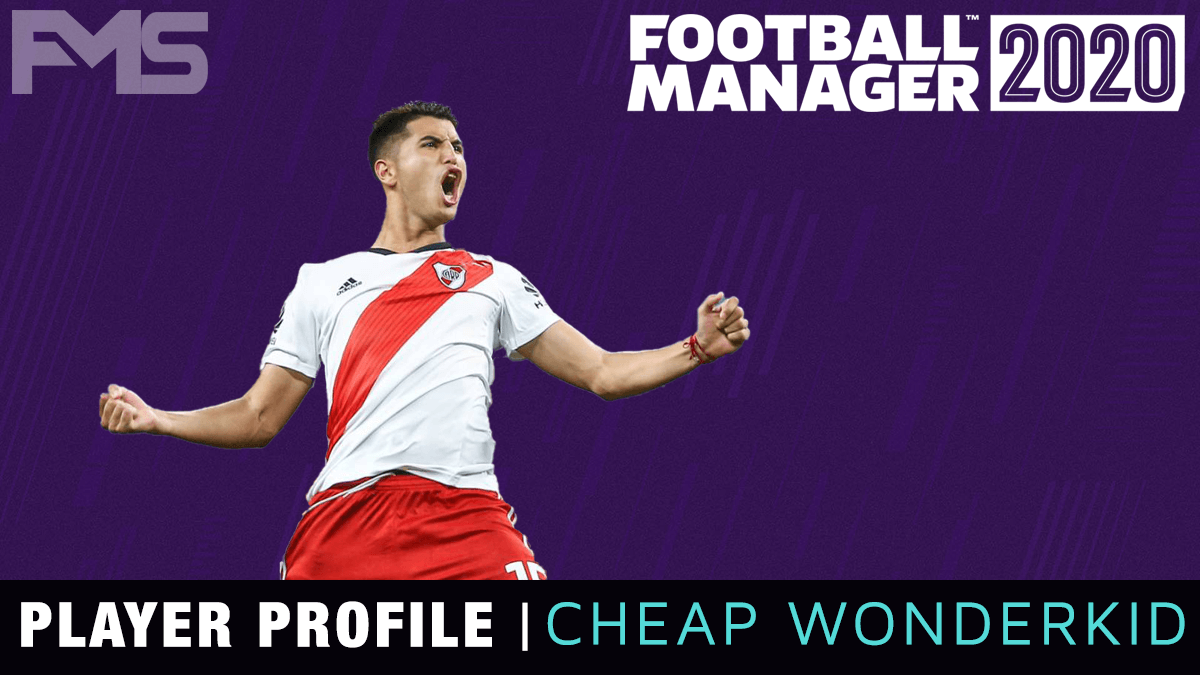 Exequiel Palacios
Age: 20
Position: MC/ML
Role: Deep Lying Playmaker, Advanced Playmaker, Mezzala, Box to Box Midfielder, Central Midfielder, Roaming Playmaker, Carrilero
Club: River Plate
Nationality: Argentine
Value: £2.9 million
Price tag: £10 million (patch 20.1.2)
Hidden Potential: CA: 132 / PA: -9 (150-180)
---
Exequiel Palacios profile in 2019 (After starting a new game, 20.1.2)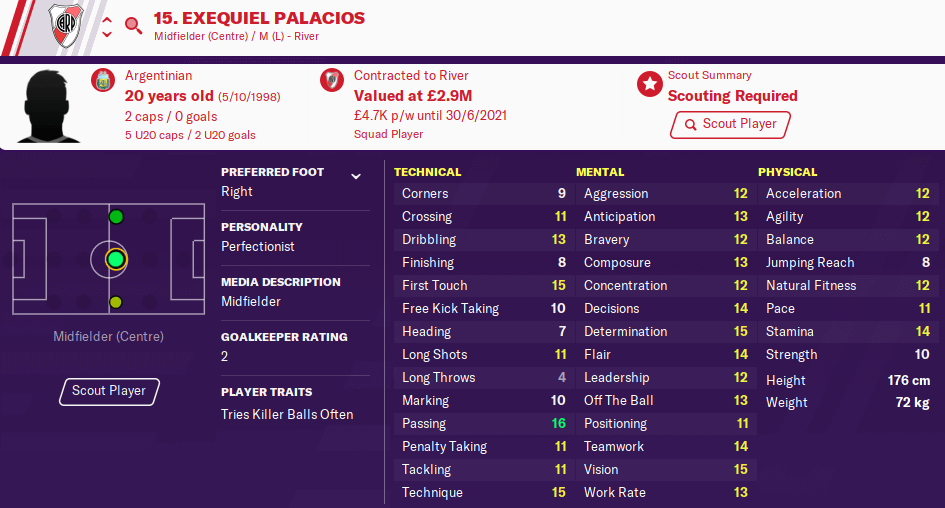 Exequiel Palacios profile aged 27 in the year 2026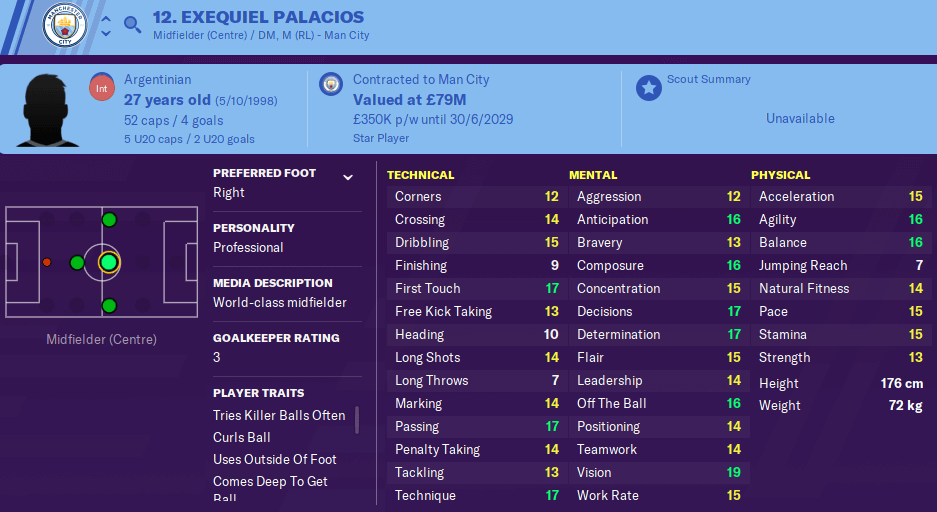 Exequiel Palacios career history until 2026

Summary
Its not often you find a wonderkid potentially worth £89 million, at a cost of just £10 million, who can start for almost any top flight team from the outset. Palacios is a rare gem indeed, a midfield maestro technically gifted with great vision and a good engine.
Advanced playmaker would be my prefered role but Exequiel has an engine and all round ability to handle the box to box midfield role among others.
During my test save the Argentine developed exceptional attributes across the board. I was most impressed with decisions, vision, technique and passing but note his athletism also, an area which developed well.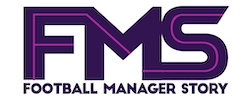 Subscribe to our Newsletter