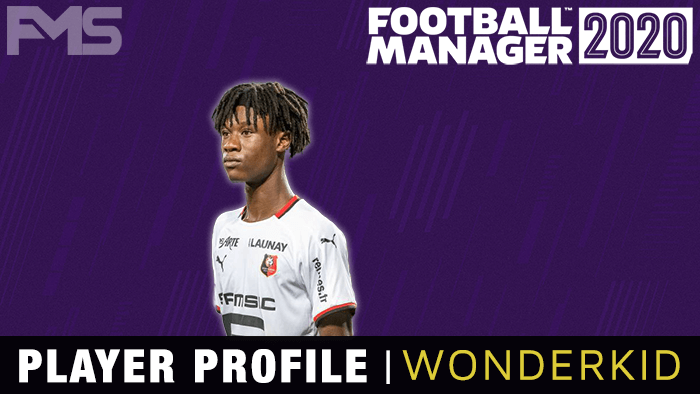 Eduardo Camavinga
Age: 16
Position: DMC/MC
Role: Deep Lying Playmaker, Mezzala, Carrilero, Box to Box Midfielder
Club: Rennes
Nationality: French
Value: £5.25 million
Price tag: £32 million (patch 20.1.2)
Hidden Potential: CA: 116 / PA: -9 (150-180)
---
Eduardo Camavinga profile in 2019 (after starting new game, 20.1.2)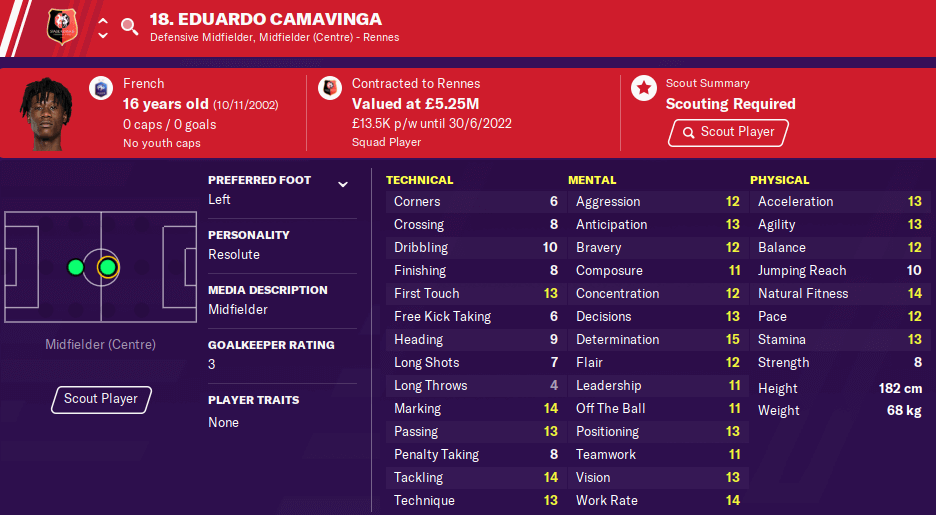 Eduardo Camavinga profile aged 23 in the year 2026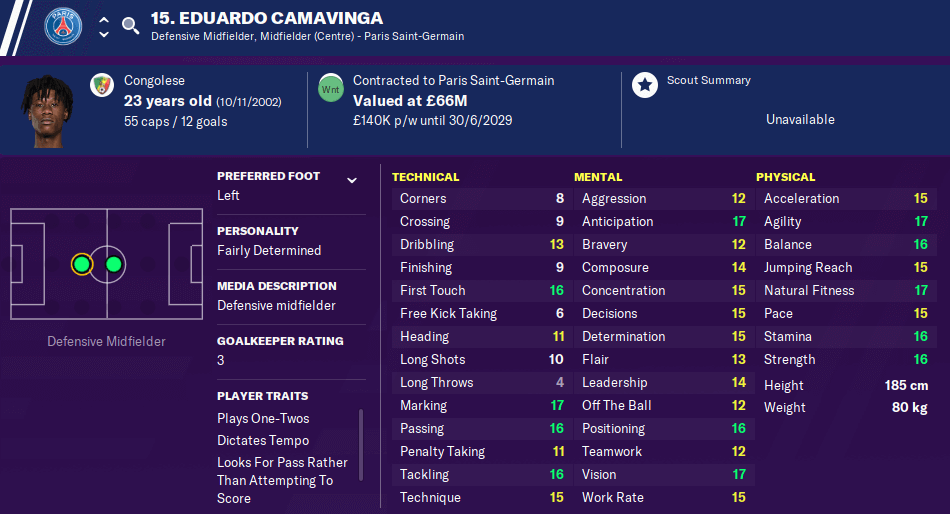 Eduardo Camavinga career history until 2026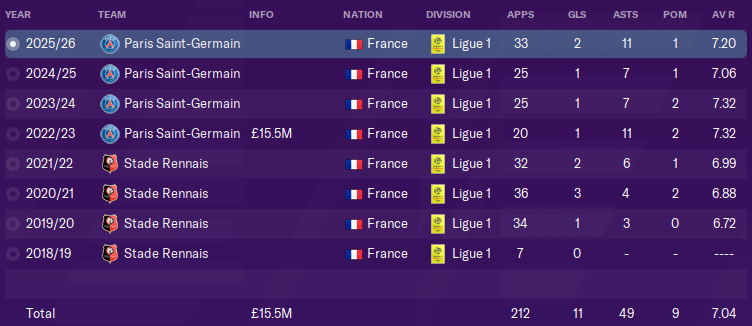 Summary
Possibly the breakthrough talent of Football Manager 2020. Camavinga is a 16 year old, hard tackling midfielder mature beyond his years. Capable of starting for most top flight teams Eduardo is my must buy wonderkid in a position proving harder to fill this year.
Camavinga's all round ability sets him apart; During our test save he developed 16 and above for passing, tacking, marking, touch, anticipation, positioning, vision and various physical attributes. Quick, strong, defensively sound and a very good playmaker Eduardo's got it all.
I'd pay £32 million for potentially the best central midfielder in world Football.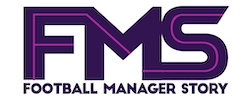 Subscribe to our Newsletter