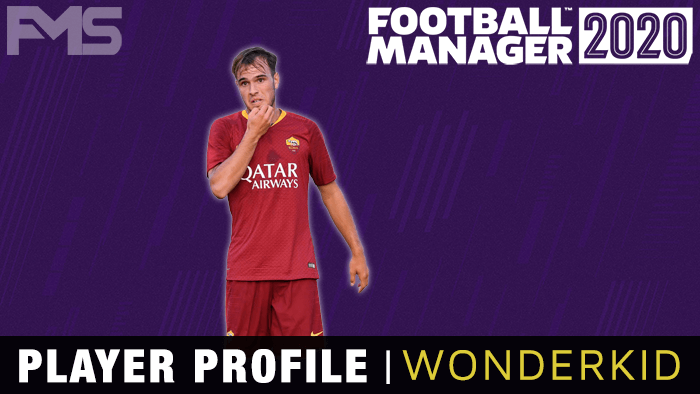 Alessio Riccardi
Age: 18
Position: MC/AMC
Role: Advanced Playmaker, Mezzala, Deep Lying Playmaker
Club: Roma
Nationality: Italian
Value: £500K
Price tag: £9.5 million (patch 20.1)
Hidden Potential: CA: 108 / PA: -9 (150-180)
---
Alessio Riccardi profile in 2019 (after starting new game, 20.1)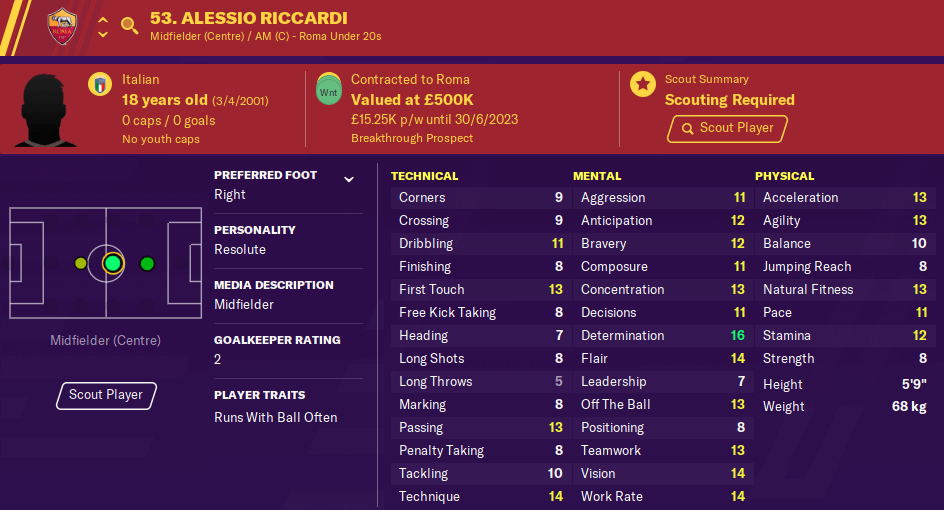 Alessio Riccardi profile aged 25 in the year 2026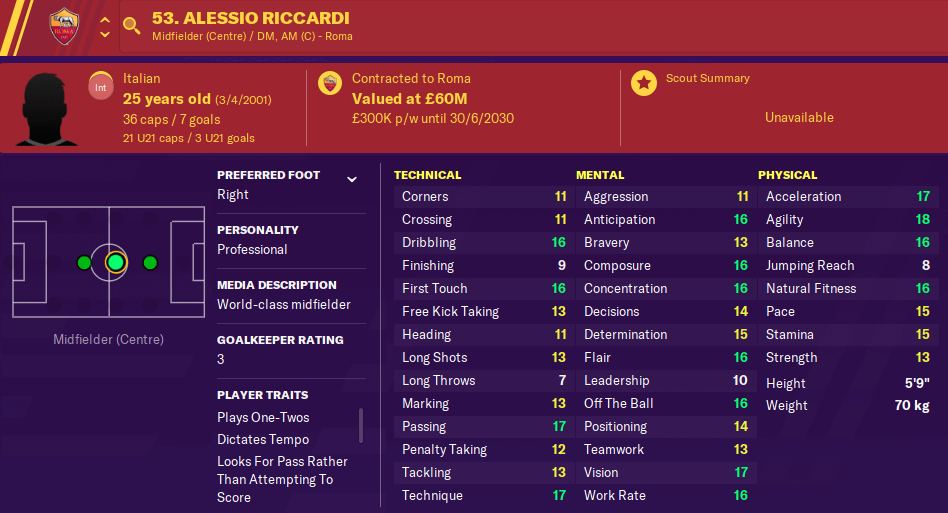 Alessio Riccardi career history until 2026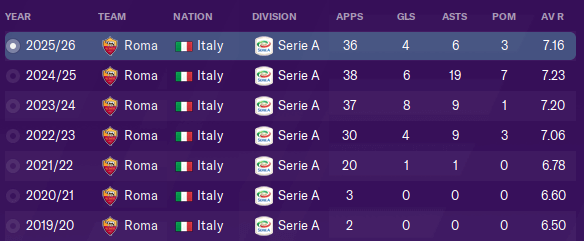 Summary
Riccardi is potentially one of the best Football Manager 2020 playmakers. Available for £9.5 million this 18 year old could feature off the bench at MC or AMC for any top flight side.
Riccardi developed insane technique, passing, vision, athletisim, ability to carry the ball and all round mentals. First name on the Roma team sheet he setup 9 goals during 22/23 and 23/24 before an astounding 19 assists in 2025.
Technically gifted the kid works hard, with determination and great composure. The only weakness may be finishing but that doesn't bother me, certainly one for the shortlist.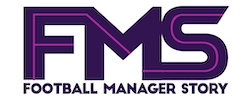 Subscribe to our Newsletter