Agustin Almendra
Age: 19
Position: MC/MR
Role: Deep Lying Playmaker, Advanced Playmaker, Mezzala, Roaming Playmaker, Central Midfielder, Box to Box Midfielder, Wide Playmaker
Club: Boca Juniors
Nationality: Argentian
Value: £1.9 million
Price tag: £5 million (patch 20.1.2)
Hidden Potential: CA: 118 / PA: -85 (140-170)
---
Agustin Almendra profile in 2019 (after starting new game, 20.1.2)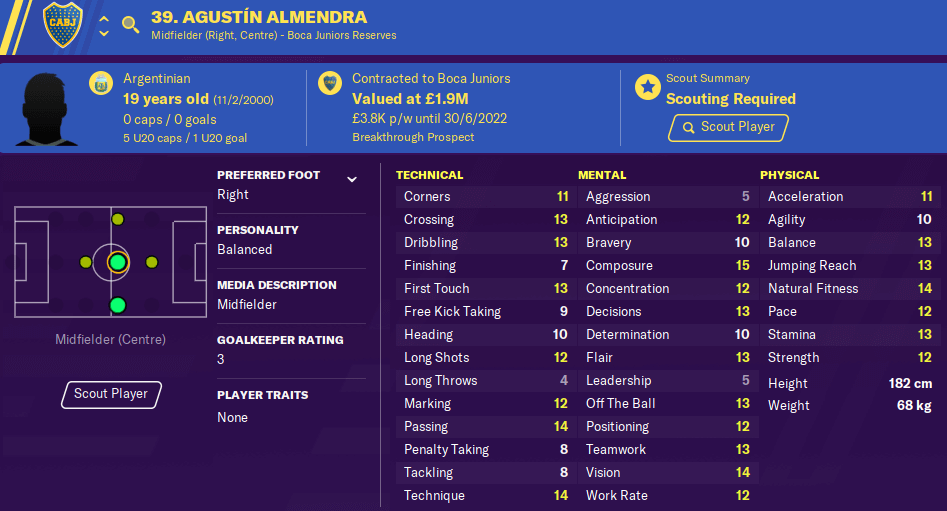 Agustin Almendra profile aged 26 in the year 2026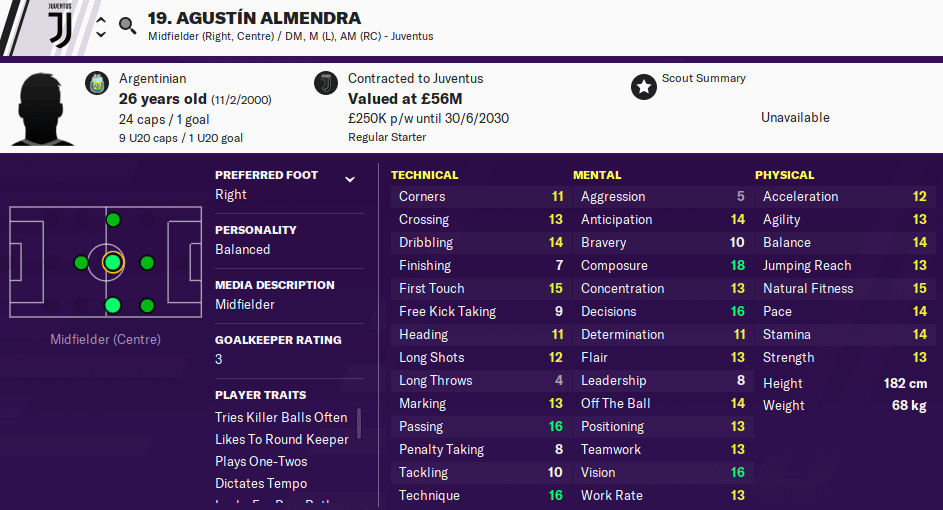 Agustin Almendra career history until 2026

Summary
Almendra is a good central midfield playmaker, capable of starting for most lower level top flight teams. At £5 million I would choose Exequiel Palacios of the two but Agustin is still a good option. Technically gifted he enjoys good passing, vision, composure and decision making, yet his attribute mix is what draws me in.
Some midfielders are the engine room, others can carry the ball or see a pass, Almendra is accomplished at all three. With that vision and passing ability I would use the 19 year old as a playmaker of some sort. Your system will most likely dictate the exact role.
Yet another wonderkid available sub £6 million rising £50 million over 7 years, I'm starting to think the Youth To Gold system could make a comeback.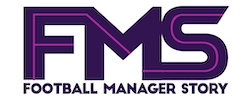 Subscribe to our Newsletter