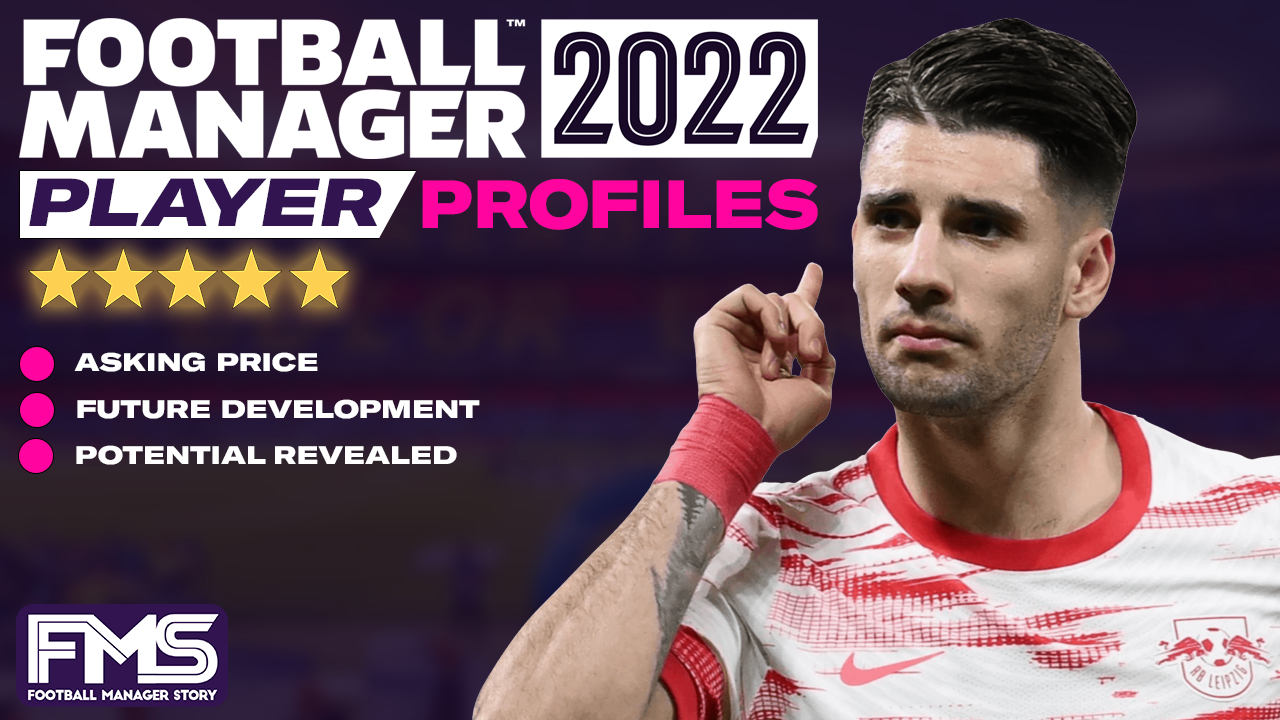 Dominik Szoboszlai
Age: 20
Club: Red Bull Leipzig
Valuation: £83-98m
Hidden Potential: PA: 150-180
One look at Dominik Szoboszlai is he could quite easily be one of the most versatile FM22 Wonderkids in European football.
At 20 years old, he is on the older scale of Wonderkids in the game, but his potential is still incredibly high.
In the Bundesliga this season he has played as an Attacking Midfielder, Left Midfield, Right Midfield and as a Winger. In 17 league games, the Hungarian has four goals and five assists.
Technically, he is excellent. Both Crossing and Dribbling up at 13, First Touch 14, Passing 14 and an incredible 15 for Long Shots.
With a few years of development, his Mental attributes are at a perfect start. Composure 12, Decisions 13, Off The Ball 14 and in the high Work Rate and Teamwork, he is a fantastic prospect.
Dominik Szoboszlai FM22 profile (2021)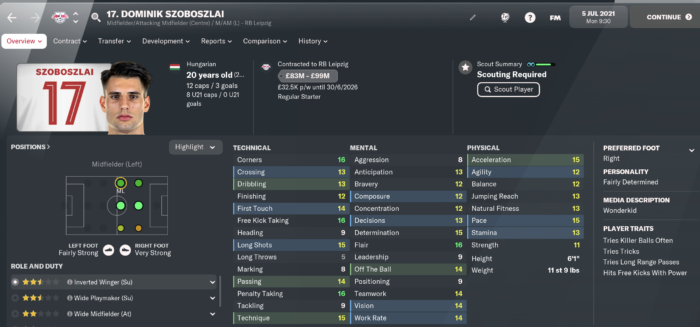 Roles: Advanced Playmaker, Centre Midfielder, Mezzala, Attacking Midfielder, Shadow Striker, Inverted Winger, Inside Forward
Being able to play off both feet, his impressive Physical numbers and wide ranging attributes, make him an ideal candidate to play through the centre. Perhaps as a Mezzala, Advanced Playmaker, or a Central Midfielder on Attack with some support behind him.
Without doubt he could play as a Winger, or Inverted Winger, cutting inside to pick a pass or utilise his ability to shoot from distance.
It is sometimes difficult to find a player who can play centrally, but has the mixture of Physical and Technical numbers Szoboszlai possesses.
Dominik Szoboszlai FM22 Wonderkid 2026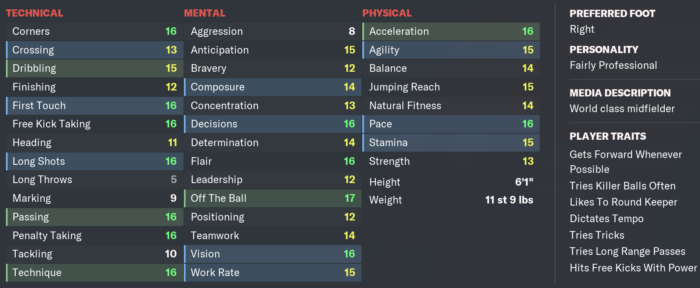 What an incredible player the now 25-year-old has become. His Corners, First Touch, Long Shots, Passing and Technique are elite. Vision, Decisions and Off The Ball will make him an incredible player in the final third.
He has even improved his Physicals too. He's quick, athletic and strong. As the Media Description says, he's World Class.

---
For all the best Football Manager 2022 wonderkids click here, from cheap bargains to world class prospects.
---
Summary
In 2026, his development has been aided with an £83 million move to Liverpool in 2023. Playing over 30 games each season, the increase in opposition level has seen him take his performance to another level.
He scores goals, he picks up assists and consistently averaging over 7.10, shows just how good a player he has become.
RB Leipzig cashed in, and Liverpool and Szoboszlai reaped the benefits. If you are a top team and you have the money to make it happen, sign this midfielder at all costs. He develops into an incredible player.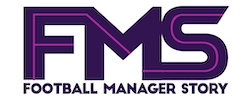 Subscribe to our Newsletter