Hey guys and welcome back to my FM 2011 Brighton story. My last post featured some shocking form as the Seasiders topped the Npower Championship by 5 points. After such an incredible start we were bound to hit a rough patch sooner or later, but the big question remained, could we hold out for promotion? Well today you will find out, we'll start with my change of expectations and the January transfer window before moving straight onto my league results. I will not talk about my FA Cup run as this competition was used to rest key stars and as a result we endured an early exit.

As you may remember, I signed two or three players that included the 'match highest earner' clause this pre-season. A genuine mistake as opposed to a ploy for better players. Well I decided to make a bold move and correct one of these mistakes in January. My advanced playmaker, Hadouir, was offered to clubs for £2 million, a rather ambitious amount and I ended up settling for Brondby's £1.3 million bid.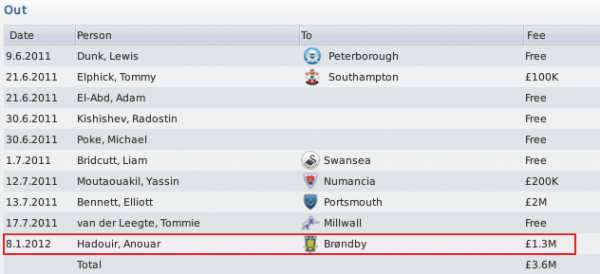 So I sold my best midfielder, but to be fair my midfield is well balanced and I had replacements lined up. Hadouir's direct replacement will be Stevanovic, the CM is younger and of a similar ability. I also signed kladrubsky for his versatility, the 26 year old will most likely play in midfield but can also cover any role in defence. Both new signings were available on a free transfer and should come in handy for my promotion push.

Npower Championship results – did we gain promotion?
Brighton may have started the season well, but we had to maintain this form with sides like Birmingham and West Brom closing in. The whole of January went very well as I brushed aside Cardiff, Leicester, Norwich, Doncaster and Barnsley. McDermott and Soukouna were simply brilliant scoring six goals between them.

After continuing the great form, my confidence grew and this probably led to some sloppy mistakes as Brighton's form started to slip. It all began with an away draw to Wigan, then a lucky home victory against Preston was followed by a terrible 1-0 loss t Colchester. West Brom were next and they proved too strong winning 3-2 before Middlesbrough held my boys 1-1. A massive result followed as we beat Nottm Forest 1-0, but this didn't change the squads morale. Birmingham then beat us 3-2, followed by a below par draw to Ipswich and lucky victory against Hull. We did well to thrash Coventry 3-0 and held out for an away draw against Millwall. That draw to Millwall was secured by a wonderful long range shot form Noone (click here to see Noone's goal.)

After playing Millwall the Championship table had levelled out somewhat. While it had become a three horse race for promotion the top two was still very much up for grabs and Brighton were on the descent.
1. Brighton – 89 points (42 games)
2. West Brom – 88 points (42 points)
3. Nottm Forest – 84 points (42 games)
4. Birmingham – 76 points (42 games)
With 4 games remaining I was still in control but needed to regain my form. We started against Sheffield United and despite some early pressure came through 1-0 victors, then a tough match away to Bristol City finished 1-1 thanks to a great Soukouna strike. Meanwhile West Brom won both their fixtures and Nottm Forest could only muster three points from their two matches.
Only two games remaining and considering my recent form the title seemed impossible, but promotion was almost guaranteed. West Brom took top spot and Nottm Forest had to find a miracle if they were to gain promotion. This on its own was a brilliant achievement.
1. West Brom – 94 points (44 games)
2. Brighton – 93 points (44 games)
3. Nottm Forest – 87 points (44 games)
Just two games to go and I needed one point to guarantee promotion whereas two victories would leave me relying on West Brom's results to gain the title. Brighton's penultimate match was against Derby, a great game that finished 3-0 thanks to super subs Brandy and Ambrose. This result guaranteed promotion but West Brom's victory left me relying on luck for the title. Going into the final day we had Peterborough while West Brom travelled to Sheffield United. My boys fought valiantly and held out for a scrappy 1-0 win, a great finish but what happened at Bramall Lane…
…West Brom took an early lead before Ched Evans equalised for Sheffield United, that was how it finished and the 1-1 draw meant Brighton would lift the NPower Championship!!! An incredible campaign and dramatic end to the season left me ecstatic and in disbelief. 99 points is one hell of a tally and despite being short staffed in defence we held the best back line in terms of goals conceded.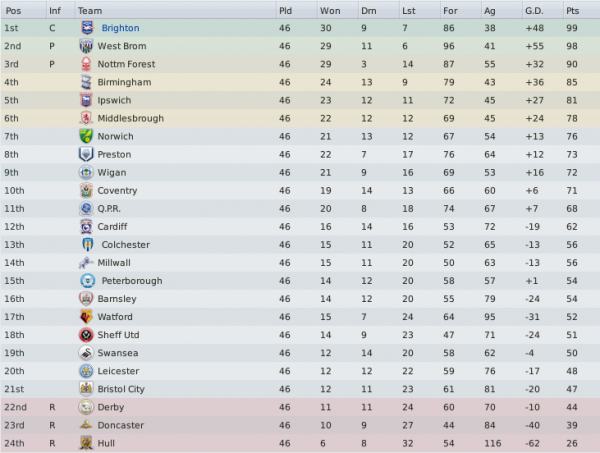 What a brilliant achievement, when the season started I was expecting a top 8 finish but certainly not the title. During the last post I said that my early form was down to a team performance and not one single player. Well by the seasons end this changed and a few players did seem to be the cause of my success. First of all we have centre back Sonko who scored 12 goals, then there's left back Corrales who was solid all season long and assisted 10 goals despite taking no set pieces. Brandy did well with 15 goals but I was more impressed by Soukouna who scored 16 and assited 5. In midfield Vonlanthen was key with 13 goals and 8 assists while McDermott finally settled in scoring 12 goals and assisting 4.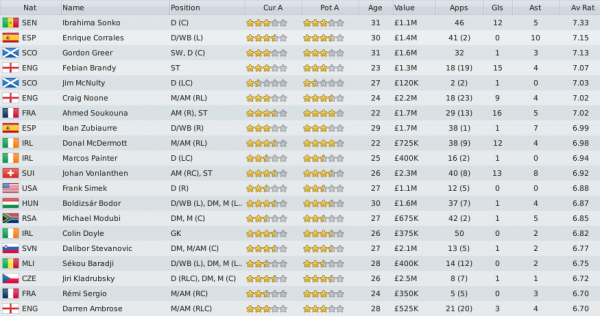 I finished December with £1.8 million in the bank. But this figure was dramatically reduced come the seasons end. After giving my players more than £1 million in bonuses the bank balance dropped to more than £700K in the red. Not good at all and if you think that's bad wait till you see what I have planned for my first pre-season in the EPL. Don't worry though, I am not just looking for success at any cost…this debt is going somewhere and I have a long term plan. You have to speculate to accumulate and with the boards help I think Brighton can go a long, long way.

That is the end of my second season with Brighton, two years and two titles isn't bad but I want to take Brighton far beyond this. Tune in next time for some monumental transfers…we're talking wonderkids and great ones at that!! Until then thanks for reading and please feel free to ask any questions below, I look forward to your comments.
P.S. I am planning a live chat session similar to what Johnny hosted before his World Cup final. You can ask me questions or just drop by for some general Football related chit chat. This will be hosted on Saturday the 10th Spetember (this weekend) at 2pm GMT. I won't put a limit on the session but will definitely be hosting for at least an hour. I thought it might be nice to offer you all somewhere to go before the EPL matches kick-off. There will be more details provided in a post later this week, but make space in your calender guys :)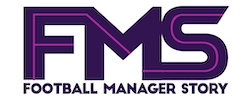 Subscribe to our Newsletter