Hey guys and welcome to my new FM 2011 story. You have been voting over the last five days and I found myself overwhelmed by the amount of people that wanted to have a say in who I manage. There was one outright winner of which you already know, but lets go through the clubs available and how many votes they gained in reverse order. Reading and Leicester were tied in 4th/3rd gaining 42 votes, then Stoke finished second with 52 votes…but top spot goes to Brighton of League One who notched up more than double its competitors with 112 votes. You obviously want more of a struggle for me this time around and I couldn't agree with you more. Thanks to everyone who voted, which totalled 248, a very nice number in such a small space of time. But enough playing around, let me introduce you to the incredible, the unstoppable…Brighton & Hove Albion???? :)
Introduction and pre-season
So after dominating World Football for 8 years, turning a debt ridden club into the richest and topping the managers hall of fame I land back in League One. Don't you just love Football Manager!! Brighton have only won one major trophy, the 1983 FA Cup and have to go back to 2002 for their last decent success when they won League One. I want to start a new history book and put 'The Seagulls' on the Football map. Nothing but promotion will do this year, then I want to at least establish myself in the Championship before reaching the Premier League a season later. After that we will see but transfer funds and luck may play a part. The long term goal is to win this clubs first EPL title and get them challenging for major honours.
Before I reveal the transfer budget and expectations, let me give you a glimpse of what I have to work with. The stadium is grim at just 8820 capacity, but we are due to move into the 'American Express Community Stadium' next year which holds 22500. While the stadium plans are good, my facilities are dyer. I will spend the next few years trying to get these upgraded but in reality, these terrible facilities could hold my players pack for many years.
Now let's check what my board expect of us. A top half finish was on their wish list but I felt promotion should be my goal and took the extra funds. £500K will be available for transfers and an extra £9K a week in wages. I will probably adjust my budget to gain more money for wages.
When starting a fresh game, I always assess my backroom staff first. I actually offloaded every single member and brought in my own staff to leave the club in better hands. After many hours of searching I was finally ready to assess the squad and no less than 14 players left Brighton. None of these players had a future and I wanted to get rid of the crap before building my own vision.
Brighton already have some decent players, but I only saw five or six players that could make an impact this season. After searching for free transfers and any loan deals, I brought 9 new stars into the club. Just one loan signing of my own in Spence and the rest all came in for free.
New signings – defenders
I felt a little short staffed at right back and brought in Moutaouakil who will be used as backup. The 24 year old lacks technical ability but has the pace to bomb up and down that right flank. I also felt a little vulnerable in the centre back position and loaned Jordan Spence from West Ham. The youngster will play alongside Greer this season.
New signings – central midfield
As many of you know, my 'Manchelona' tactic requires a strong midfield. That isn't something we already had in place at Brighton so I invested heavily in this area. Baradji and Van Der Leegte will be rotated as my deep lying playmaker, they may not hold brilliant technical skills but I believe their experience will outweigh this negative. Both Sergio and Posavec will be rotated as my advanced playmaker, they have enough between them to cause any L1 side problems. Now we move onto my best signing, Modubi has bags of experience and is still just 25 years of age. He will be used as my ball winning midfielder and will play a big part in taking pressure off my defence.
New signings – wingers and strikers
We are already well staffed on both wings with Noone and Bennett but I spotted a real talent within a filtered search. Soukouna has joined the club for free and will be rotated on the right wing. He has wonderful physical attributes and they demonstrate the best part of his game. Sure those technical skills are a little worrying but I think his metal attributes make up for it. Either way, this kid is just 20 years of age and has room to improve.
Brighton are fairly well manned upfront including Chris Wood who is on loan from WBA. However the Seagulls lack someone with lightening pace so I brought in Febian Brandy. The ex-United player should be dangerous, he is notoriously slow at settling in but I think the 21 year can make an impact.
I actually missed out on four incredible players, two that failed a work permit and were rated as being good for any EPL club!! Then the other two chose Championship teams over Brighton. If I had finalised those four I'd be ready for the Championship this year :) But we just need to get promotion from L1 so I'm fairly happy with what I've got. Below is my full squad with coach CA and PA ratings.
Not amazing but should see us through the season so I can rebuild for the next level in a years time. I will finish this post with a little taster of what Brighton are capable of. Below are our pre-season friendlies, all of which were played using my 'Manchelona' tactic. You can click on the name to see all about it and download the tactic itself.
Well that is my pre-season over, I am starting to adjust and hope to make this save as popular as my last. Thanks for reading and until my season opener please feel free to ask any questions and I look forward to hearing from you as always.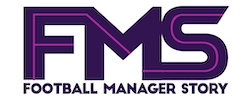 Subscribe to our Newsletter