Hello friends, this definitely was a much more spectacular World Cup day. Argentina showed some class to upstage South Korea 4-1, Greece earned their first ever World Cup victory by beating 10 man Nigeria 2-1 and last but not least Mexico deservedly defeated France 2-0. I was quite surprised to see that none of you predicted Greece's victory but there were a few, including myself, that trusted Mexico to beat the French. Let's see the new updated contest rankings.
World Cup Predictions Contest Rankings 17th of June
1. Lye – 26 points
2. Majk – 22 points
3. Chris @ chester – 20 points
Callum 19
Ravenie 19
Sears 19
Taylor091 19
Mariano 18
ChroMe 16
Matthew 15
Chris 13
Laxeyman 12
markjulian 12
Martin 12
Johnny Karp 12
Zheljo 11
MisterC 9
Matt 8
Krishn 8
dami 8
Burak_gs 8
Kayonga Bernard 7
Riza 5
Kofte101 4
Cory Berman 2
MartinH 1
As always, please check your scores and let me know if I made any mistakes in calculating your points.
For the new participants and for those who want to join the contest don't forget to check out the rules. Anybody can still join the contest, there are plenty more games to play!
On to the next matches:
June 19th Fixtures
12:30 GMT   Holland vs Japan Group E
15:00 GMT   Ghana vs Australia Group D
19:30 GMT   Cameroon vs Denmark Group E
Thanks for your enthusiasm and good luck!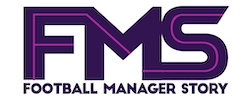 Subscribe to our Newsletter