Hello fellow football maniacs, the second day of the 2010 World Cup is now over, let's see which of you scored the most points until now. The race to win a copy of Football Manager 2011 is just beginning though, anybody can join the fun at any time and still have a chance to win! So, here are the rankings at the end of match day number two:
9 points – Majk (congratulations mate!)
8 points – Krishn
7 points – Kayonga Bernard, Mariano, Johnny Karp
3 points – Lye
2 points – Callum, Ravenie, Chris @ Chester, Sears, Markjulian
1 point – Matt, Laxeyman, Martin, Chris, Riza, Taylor091, Burak_gs
0 points – ChroMe, Matthew, Dami
Please let me know if I have made any errors in calculating your points.
If you want to join the contest don't forget to check out the rules. On to the next fixtures then:
June 14th Fixtures
12:30 GMT  Holland vs Denmark Group E
15:00 GMT  Japan vs Cameroon Group E
19:30 GMT   Italy vs Paraguay Group F
Best of luck to everybody!
P.S.: I am writing reviews of the World Cup matches on TotalFoot3.com, you can join in and comment on the games in there if you want.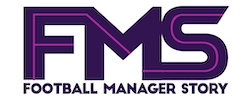 Subscribe to our Newsletter