Hello folks and welcome back to my Football Manager story. My last season at the helm of the Blyth Spartans began pretty well, we were unbeaten at the end of September. Sorry, not only unbeaten, we had only straight wins!
We had some pretty tough games ahead of us though, so we had to play well to keep the unbeaten record. The first challenge, away at Arsenal in the Premier League. Almost everything happened in the first half, we scored twice while Adebayor converted a quick counter attack. We tried to keep possession in the second half and we did pretty well although Arsenal had a few dangerous counters. It was a very important win, it's always difficult to win at Emirates Stadium.
After the big away win we had an easier home game coming up, against Wigan. But these matches are never easy, Wigan always tried to have at least 10 players behind the ball while defending, it was a tough nut to crack. Nicao made the difference with his brilliant skills to give us another win.
Next up, the Champions League game away at Galatasaray. I told my players that I wouldn't settle for anything less than a win and they did their best to please me, we were 3-0 up in the 11th minute! Galatasaray tried hard to score after that point and the result was an entertaining game and another three points for us.
We were in a solid position to get through to the next round, a win in the home game with Galatasaray would send us to the first knockout round.
But until then we had a few more Premier League battles to fight. First we had to travel to Wolverhampton. Wolves had a very brave approach to the game, they started with a 4-2-4 formation! I appreciated their courage but the result was that we were 3-0 up at the break :) They tried hard to get back into the game in the second half and they nearly did it, my players seemed to have relaxed way too early!
The next game wasn't to be that easy, away at 5th placed Chelsea. We got off to a great start, right back Damien Grange whipped in one of his trademark free kicks from 25 yards out! We dominated the game but Chelsea got the most out of it thanks to Ben Arfa, he scored with a fabulous free kick shot from 30 yards out! We were still unbeaten but it was the first draw of the season.
The last game of the season was at home with 2nd placed Aston Villa. We had to win it to consolidate our position in the league table and fortunately we had a player in superb form: striker Tomas Necid. He didn't score any goals this season until that game but now he banged in a hat-trick in less than 30 minutes!
The league table looks quite alright, we should be in for another title!
Coming up in November, the decisive Champions League group games, a few more entertaining league games and a nice Carling Cup clash with Championship side Leicester. The interesting thing is that my Spartans never managed to beat Leicester so far!
That's it for now, stay tuned for the new update coming up tomorrow! And please tell me which team you would want me to manage in Football Manager 2010 ;)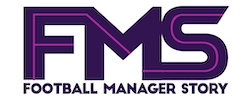 Subscribe to our Newsletter