Hello my friends! My last Football Manager 2009 season started very well, only one draw and straight wins for my Spartans at the end of October. Now we had to consolidate our position in the Premier League and obtain the ticket for the first knockout round in the Champions League.
A win at home against Galatasaray was everything that we needed in order to get through to the next round in the UEFA Champions League. Galatasaray defended well throughout the game but we managed to get two goals past them and win it, we clearly deserved to win by a bigger margin though.
Our next game was an away one, at Reading. Everybody expected us to win easily but it wasn't like that, we simply couldn't get past their overcrowded defense. Young Italian centre back Riccardo Fanelli saved us with a header from a corner kick but we should have played a lot better.
Next up, the Carling Cup game against Championship side Leicester. I sent in a lot of reserve and under 18 players and the result was an entertaining game with a lot of errors from my youngsters. Anyway, we won it thanks to the experienced strikers that played in the first half.
The next game was a difficult one, West Ham were coming at Croft Park. They were the surprise team in the Premier League, they had a great start and were in 3rd place! They took the lead in the 18th minute from a penalty kick but my team reacted well, we dominated the game and West Ham couldn't create more than a few shots from distance.
Next up, the tough local derby away at 8th placed Sunderland. We had an absolutely terrible first half and Sunderland punished us right after the break. We played a lot better after that but the finishing was largely disappointing, we only had two shots on target out of 21! However, we managed to score from a penalty kick and preserved our unbeaten record. I was very disappointed with the performance though :(
The players had a chance to redeem themselves at Roma, I wanted them to win the game although we were already qualified. It was a spectacular game with Roma causing us all sorts of problems with their lightning fast counter attacks. They missed their chances though… We missed a lot too but Nicao scored just enough to give us the win :)
Next up, an easier league game, at home with 18th placed Portsmouth. They were difficult to crack tough but we finally made it in the second half. Portsmouth reacted well and they nearly got back into the game but Bikey missed the penalty kick that might have given them a chance.
We were still undefeated but Tottenham were hanging in there, only 8 points behind us…
The last game of the month was the Carling Cup quarter final with West Ham. We already taught them a lesson in the league game and this time it was even better, we had a great first half. West Ham tried to react in the second half but they just couldn't threaten our lead.
December will be the most important month of our season, we will have the Club World Cup games, not scheduled yet. We should have the semi final on the 14th of December and, hopefully, the final on the 18th. It's the only trophy that I didn't win with the Spartans, so I'll do my best to bring it home.
That's about it, stay tuned for a new update coming up tomorrow! Until then, please share your thoughts about the team (English or not) that I should manage in FM 2010! Thanks!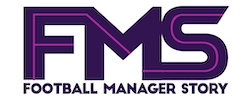 FM 2022 Latest
Welcome to this Football Manager lower league tactic guide. Intro: Hi, I've been playing...

Hi, welcome to a new episode of my save managing Gateshead from Vanarama National...

After the great first three seasons of the Gateshead to Glory story, now it's...

After the great first and second seasons of Gateshead to Glory, in which we...

Welcome to a new series, where Andrew goes Head-to-Head in a Tactics Test. This...

Here at FMS we will be testing and creating the best FM22 tactics throughout...
Subscribe to our Newsletter