Hello my friends, welcome back to the Blyth Spartans Football Manager 2009 story. Last month we brought home another trophy, the Carling Cup, which we won for the second time in a row. Now we had to stop celebrating and keep working to win the Premier League title again, plus the FA Cup and, hopefully, the Champions League.
The first game in March was the Premier League match with 16th placed Wolves. I admire them because they play with courage, they always try to attack and score. And they did score, twice, but there was no doubt about the winner of the game, we scored four goals quite easily.
We had the FA Cup 6th round clash coming up, at home with Manchester City. We already won against them in the Carling Cup final and I was sure that we could win again. We had a poor first half and didn't play particularly well in the second either. The only difference was that we converted our chances in the second half, just enough to secure the win.
Next up, the second leg of the Champions League battle with Deportivo La Coruna, not a very important one since we won the first leg 4-0 in February. We just had to defend well and maybe strike on counter attacks and that's exactly what we did. Daniel Aquino and Nicao were lethal on breakaways and we won the game comfortably.
The quarter final draw placed us against… Arsenal. I would have preferred another opponent at this stage but I was quietly confident.
Next up, the Premier League away game at 7th placed Aston Villa. It was an even game but two players made the difference: goalkeeper Sergio Asenjo with a few amazing saves and centre back Tiberiu Radulescu with yet another unstoppable header from a corner kick.
It seemed that we were on course to go on unbeaten until the end of the season… But it wasn't to be. Our next game was away at West Ham and guess what? I had 18 first team players away on international duty! Even worse, almost all the reserve and under 18 players were away on international duty too! Just take a look at my squad, how could I play a Premier League game?
I sent in a 16 year old goalkeeper, two amateur players, a draw would have been a miracle. The miracle didn't happen after all, we conceded twice :( The only defeat of the season so far, quite frustrating to be honest. :(
With all the players back in the squad we won the next game easily, 2-0 at home with Sunderland. Daniel Aquino scored his 25th goal of the season after earning his first senior cap for Spain, a great season for him.
A quick look at the league table told us that we only needed one more win to secure the title with quite a few games to spare!
But until then we had to focus on the Champions League quarter final game, away at Arsenal. I knew that Arsenal were likely to score at least one goal, they are unstoppable at Emirates Stadium. All we had to do was score more than they would ;) We played pretty well and striker Tomas Necid was in great form, he scored twice and placed a perfect assist for Liapis! Unfortunately, as I predicted, Arsenal scored more than once… They had a bit of help from the referee, he gave them a dubious penalty kick, and we could have avoided conceding the last goal… Anyway, it was a good result that gave us a great chance to get through to the semi finals.
We had the perfect chance to get the three points that would have given us the title, we had a not very difficult game away at 17th placed Hull. We didn't play very well but my lads were lethal upfront, they scored four goals out of six shots on goal, quite efficient!
The title was ours again, it seemed very easy to get this time!
We didn't have any time to celebrate though, the Champions League second leg was right around the corner, Arsenal were coming to Croft Park determined to give their best. The game started well for us, Heitinga fouled Necid in the penalty area and Damien Grange made it 1-0 from the spot. Arsenal were awarded a penalty kick before the break but Asenjo saved it! At that point I was sure that we were through to the semi finals. Tomas Necid made it 2-0 from a good cross by left winger Tom Chapple and despite Arsenal's furious comeback it was all over.
We had to face Barcelona in the semi final, it was going to be difficult although we did knock them out last season, in the quarter finals…
Until then we had yet another game against Arsenal, this time it was in the FA Cup semi final. I was fed up with Arsenal, we played against them countless times this season! This time they had a bit of luck in the first half, centre back Tiberiu Radulescu scored an own goal by deflecting a corner kick! We played very well in the second half though and completely outplayed Arsenal. We're going to meet Everton in the final, not bad at all :)
We had two more league games before the clash with Barcelona, two games that didn't matter anymore. We didn't play too well in those two games but somehow managed to win both of them…
And the moment we were waiting for finally came, Barcelona at Croft Park again. I knew from last season that we had to take care of their great central midfielders, Camacho and Iniesta, tackle them hard and make their lives a living hell. They also had Messi and Obertan on the wings, they are always threatening…
4th minute – a great all Spanish goal: left back Velasco sent in a curling cross and striker Pablo headed it in!
25th minute – Kalouda worked a ball on the right wing, passed it inside for Aquino and the Spanish striker scored!
30th minute – free kick from 30 yards out, Damien Grange whipped it right under the crossbar! 3-0!
40th minute – Carlos Vela clawed one back for Barcelona.
61st minute – Tom Chapple found some space on the left wing, sent in a perfect cross, Pablo jumped higher than Pique and scored!
64th minute – Obertan scored with a great shot.
69th minute – Barcelona were awarded a dubious penalty kick. Messi stepped up but Asenjo saved it!
87th minute – corner kick for Blyth, Nicao whipped in the cross to the far post, left winger Tom Chapple was unmarked… Goal!
That's what I call entertainment, a great 5-2 win that gave us a great chance to reach the Champions League final again! In the other semi final Juventus beat Lyon 3-0, so it seemed that we were heading for an English-Italian battle in the final…
The last game of the month, at home with Newcastle in the Premier League, was a special game… It was my 500th match with the Blyth Spartans, a good reason to celebrate. Daniel Aquino was determined to give me a nice present for the special day, he scored a quick double and closed the game right away.
The last month of my last Fm 2009 season will be quite intense, we'll start at Camp Nou against Barcelona and we'll finish with the FA Cup final, or maybe with the Champions League final, that would be nicer :)
Will we win the remaining two cups? Stay tuned to find out!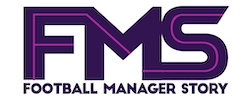 Subscribe to our Newsletter