Here we go again, after winning the only trophy that my Spartans didn't win until now, the Club World Cup, we were preparing for the final months of my last FM 2009 season. Some of my players received nice awards for their performances in 2016, goalkeeper Sergio Asenjo was right behind Arsenal's Akinfeev in the European Goalkeeper of The Year award.
Right back Damien Grange won the European defender of the year award, he surely deserved it. Unfortunately my midfielders and strikers were not considered for any awards, quite strange if you ask me.
Anyway, let's get back to the Premier League, we had a difficult game coming up, at home with 11th placed Chelsea. They got a draw against us in October, I wanted revenge for that :) And my players didn't disappoint me, right winger Giorgos Liapis knocked Chelsea with his cool finishing while Damien Grange scored yet again from a free kick. Nicao completed the show by pushing in a great cross from Damien Grange. Chelsea played a lot better in the second half, they created quite a few chances but we couldn't lose the game at that point. The bad news was that Nicao suffered broken ribs during the game, so he was going to be out for at least 5 weeks.
Next up, the first leg of the Carling Cup semi final, at home with Arsenal. We dominated the first half and we had a two goals lead at the break, Aquino scored first with a solo effort and then Damien Grange banged in a thunderous shot. Both teams were unleashed in the second half, it was quite spectacular to be honest. Arsenal scored twice, we did the same thing, so we will go into the second leg with a narrow two goals advantage.
Until then, back to the Premier League, we had a difficult game coming up at Anfield Road. Everybody expected an entertaining match but it was quite boring after all, Liverpool defended well while my players failed to create anything special.
Next up, we had a tough home game with Tottenham in the 3rd round of the FA Cup. We got off to a nightmare start, Acquafresca gave Tottenham the lead in the 2nd minute of the game. We played very well after that and striker Daniel Aquino put on a great show, he scored a double and created panic in Tottenham's defense time and again.
Back to the Premier League, we had 12th placed Everton coming at Croft Park. We dominated the game quite clearly but lacked precision upfront, we missed from every possible position and angle. Fortunately Damien Grange saved us again with one of his trademark free kick shots…
Next up, the second leg of the Carling Cup semi final, away at Arsenal. we won the first leg 4-2, so we had to fight to get through to the final. Arsenal looked incredibly strong, we had all sorts of problems throughout the game. It was a very entertaining match, with lots of chances to score for both sides. Luckily we converted two of our chances and got the draw. Arsenal deserved to beat us that day though…
After getting through to the Carling Cup final we had the FA Cup 4th round game to face, away at Newcastle. We had a disastrous first half and Newcastle were deservedly leading 1-0 at the break. My players woke up in the second half though, they completely overran Newcastle, it was a great display of football that gave us a good win.
Next up, the Premier League game with Middlesbrough. Boro were in 10th place but they looked like a League One side, we completely outplayed them and could have scored even more. Damien Grange had his cannon ready on that day too, he scored again from 30 yards out!
The last game in January was supposed to be the most difficult too, away at 2nd placed Tottenham. They were only 10 points behind us, the only team that kept up a decent pace in the Premier League compared to our rhythm. I admired their team, they had a good midfield with Modric and Gago and a great attacking line with Acquafresca and Hulk. It was a difficult game but our lethal finishing gave us a great win, with Daniel Aquino in great shape once again.
With that win it was pretty clear that we had a great chance to win the title again, we were 13 points ahead of Tottenham with two games in hand!
The first game in February was away at last placed Fulham in the Premier League and it was easier than I expected. I will tell you only one thing: Fulham made their first and last shot on goal in the 75th minute!
The next game was supposed to be much more difficult though, Arsenal were coming at Croft Park. We had a lot of trouble with them in the Carling Cup but now my players didn't give Arsenal any chance, they played brilliantly! We were on a 42 games unbeaten run and more important, we were playing great!
The next victims were Wolves in the 5th round of the FA Cup. My players had a lot of fun on the pitch, it's a great pleasure to watch them play! At this point I think that even if I resign they would continue to win most of the games :)
Next up, 4th placed Manchester City in the Premier League. We played well again but missed too many chances, my players seemed to get overconfident. Fortunately centre back Tiberiu Radulescu headed home a corner kick to give us the win.
The next game was away at 20th placed Wigan. Those games are always difficult, Wigan defended very well but ultimately right winger Lubos Kalouda scored a well deserved goal.
That was the last league game of the month and I can sat that the title is already in our hands, I can't see how we could lose the 19 points advantage to Tottenham.
But February wasn't over yet, we had the Champions League first knockout round game coming up, away at Deportivo. Those Spanish sides are always tricky but we got lucky this time, their striker kicked one of my players and was sent off in the 3rd minute of the game! It was all easy after that incident, we won the game quite clearly and Nicao scored again after the injury that kept him away for more than a month.
Last but not least, we had the Carling Cup final to play, more silverware is always welcome. We had to face Manchester City at Wembley Stadium, a tough opponent. Striker Tomas Necid gave us an early lead, he scored with a beautiful diving header. The Citizens tried to push forward but we stood firm, with goalkeeper Sergio Asenjo in top form. We couldn't create much upfront but the one goal was enough to win the Carling Cup for the second time in a row!
We'll get to play against Manchester City again in March, this time it will be in the FA Cup…
Three more months to go from my last FM 2009 season and still a few things to win: the FA Cup, the Champions League and the Premier League title! I hope to win all three of them, it will be a nice way to say goodbye to the wonderful Blyth Spartans.
I already began to work for the new FM 2010 career, I made a new banner for the blog. How do you like it?
I still didn't pick the team that I will manage in FM 10 but I can say that I'm quite tempted to take an Italian team, a lower league one from Serie C2 maybe… What do you say?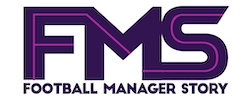 Subscribe to our Newsletter