So, here we are, the last month of an outstanding 2012 for  my Blyth Spartans. After getting the unexpected promotion to Coca-Cola Championship we found ourselves fighting against very good teams and so far we came out without too many bruises and scars. We were in 6th place at the end of November with a good chance to remain in the playoff positions for at least another couple of weeks.
The first game in snowy December was an impossible one, away at the best team in the league in my opinion, West Bromwich Albion. Their team was way better then mine, with great players in every department and with troublemaker Anelka upfront. Our only chance was to score goals as I was quite sure that they will score at least one or two. And I was right, the first half was absolutely crazy, with two goals scores by each side! We were lucky to hang on to the draw at half time as the ref awarded them a penalty kick but Anelka blasted it a few yards wide of the post! We tried to hang in there in the second half and strike on counter attacks. The game seemed to be heading for a nice draw but we conceded a last minute goal, it was quite a shame. We had a huge chance to equalize again in the 93rd minute but it didn't go in :(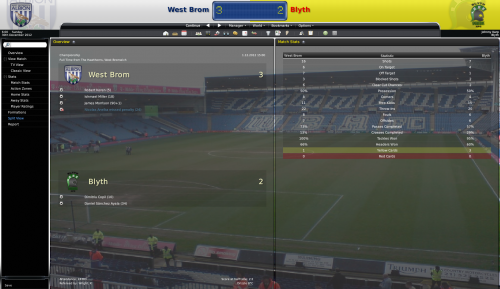 We had to get over the painful defeat and we had the perfect chance to get back to winning in the home game against Swansea. They were playing well this season and were in 13th place, above expectations. The game started badly for us, Swansea scored an early goal and we didn't find the way to equalize until the end of the firs half. We dominated the second half but their defense was playing well, not giving us too many chances to shoot. My right back Javan Vidal had a bit of courage in the 61th minute, he hit a ball on the volley from the edge of the area and it went in, right under the bar! His first ever goal for Blyth and a perfect moment to score it! My reserve centre back Clayton McDonald banged in a header from a corner kick in the 86th minute to give us a vital win.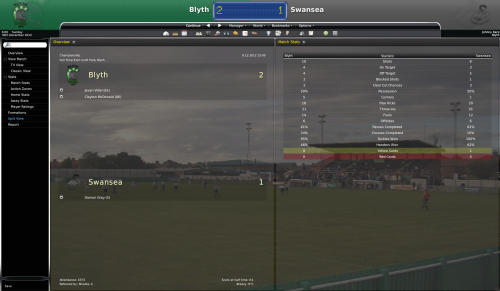 Next up, an away game at Bradford, the team that won the League One title last season. They were playing quite well in Championship too, they were in 11th place and strong favorites to win the game. It was a painful game to watch for me, my players looked like they were wearing tennis shoes, they were losing most tackles and just couldn't create any consistent attacking plays. And as if things were not bad enough I had two important injuries at the end of the game, Vidal out for a month and Chaurant out for 3 weeks :( We didn't deserve to get anything out of this match, it was one of the weakest games we played so far.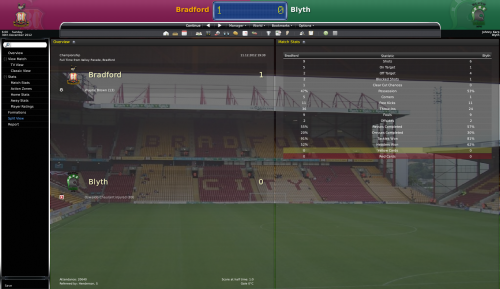 I hoped that we could win the next home game with the support of our fans. But it was going to be difficult as Plymouth, although they were in 17th place, were in good shape lately, unbeaten in the last four games. They were well organized in defense and we were not creative enough to create dangerous opportunities. When the game seemed to be heading towards a goalless draw my young striker Gary Horner had a moment of inspiration, dribbled past a defender and banged it in! Phew, another one is over…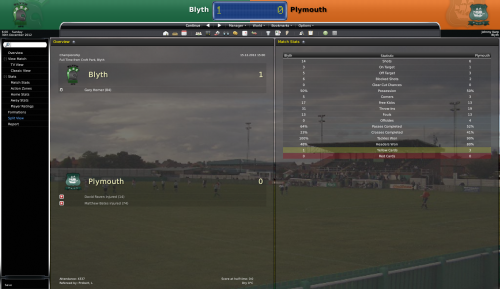 We had another home game coming up, against 18th placed Coventry. It was the 23rd game of the season, so we were at the halfway point. With good morale from the previous win and with the great support from the stands we taught Coventry a lesson of football, they only had one shot in the whole 90 minutes! That's what I call dominating a game! And Daniel Sanchez Ayala was superb once again, scoring two goals, one from a corner and the second from a free kick. Mario Garay put the cherry on the cake with a superb goal in the second half. We were in 5th place at the halfway point of the season, 8 points behind the leaders and 7 points above the 7th placed team!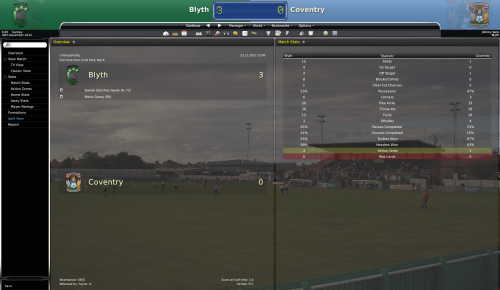 But 2012 wasn't over yer, we still had two more games to play. The first was at home against Leicester, the team that defeated us 1-0 in the first Championship match. I expected an even game and that's exactly how it was. It ended 1-1 with two superb goals from individual efforts. It could have gone either way so a draw was satisfying considering that my team was very tired after a very long busy month.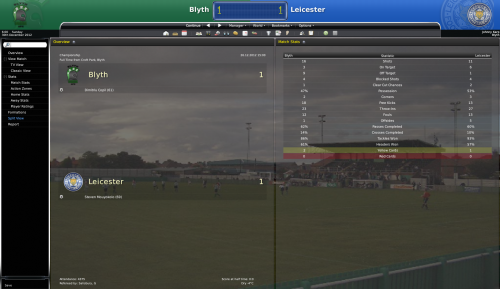 The last game of the year was away at 13th placed Peterborough. We defeated them quite heavily in September, a solid 4-1 win that might have given them thoughts of revenge. We should have won this one too but we conceded two stupid goals in the first half, my players seemed to lose concentration. My young Irish striker, Christian Short, was suffering a long goal drought, almost 10 hours of football without scoring. He was determined to end it and he did just that with a great double. We even had chances to win the game but it was too late, the errors that we made in the first half cost us two important points. The Peterborough manager was sacked after the game, my third direct victim this season :)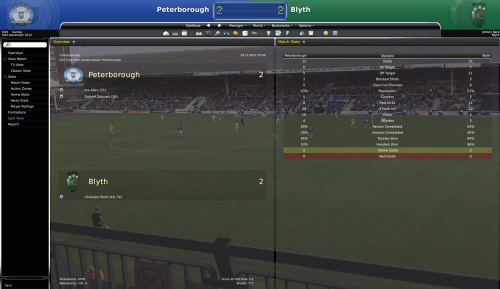 Despite the last two draws the league table still looked good for us, we were in 5th place, 6 points clear of the 7th placed team. I also took a look at the home games table and we were in a much better position there, we were first with only one game lost and one draw at home! Unfortunately the away games table showed our weakness, we were only in 10th place, with 2 wins, 4 draws and 6 defeats.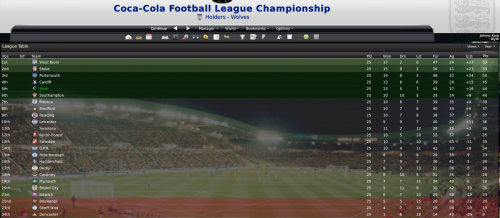 My hope for the second half of the season in Christian Short, the young striker that I bought in 2011 from Irish club Dundalk FC for quite a big considering our poverty, 12K! He had a couple of injuries so far this season so he scored only 8 goals so far but I hope there's more to come from him. However, I have no choice but to give him more confidence because there's no way I could sign another striker right now, we're almost 1 million euro in debt!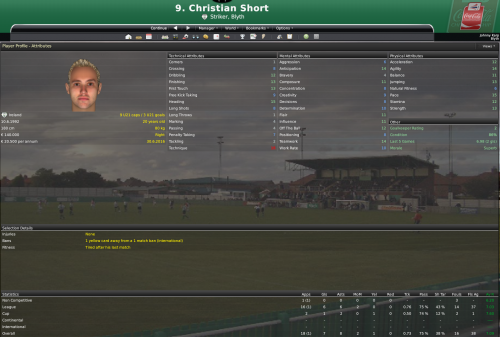 There you go, 2012 is finally over, it was a great year for my Blyth Spartans despite the difficulties. Right now I just hope that my board won't get tempted by the numerous transfer offers that are coming in for my key players, we have to stick together until the end of the season and then decide to let go some of the players or not. I'll try to get some Premier League players on loan again, hopefully I'll be more successful this time.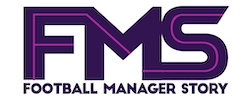 Subscribe to our Newsletter