Hello my friends! It's been quite a long time… I'm sorry for the very long interruption, I had a lot of problems to solve and it seems that everything is getting back to normal, so I can resume playing my favorite game and sharing the stories with you. Thanks a lot for your support, I hope that you missed my stories as much as I missed playing the game :)
I already installed the new Football Manager 2010 but I decided to play one last season with the mighty Blyth Spartans in Football Manager 2009 and then move on to the new and exciting FM 10. Here we go…
You already know the new signings from the previous post, now it's time for the real deal, the matches that might bring even more silverware for the Spartans. The first game of the season was the Community Shield clash with Arsenal. I had quite a few players away with their national teams at the Olympic Games but that didn't bring too much trouble, we kept Arsenal quiet throughout the game. Unfortunately Fabregas curled in one of his shots in the first half but we prevailed thanks to two corner kick headers by Cristian Suarez.
Next up, the first Premier League game of the new season, away at Old Trafford. Manchester United were determined to get a win but we played very well defensively, with goalkeeper Sergio Asenjo in top form. It was a very entertaining game and although both teams created a lot upfront it seemed to be heading for a 0-0 draw. We had luck on our side though, centre back Cristian Suarez headed home another corner kick to give us a perfect start in the Premier League!
The first game at our own Croft Park was with Fulham, everybody expected us to win comfortably. Fulham defended heroically but they couldn't stop Daniel Aquino, the Spanish striker scored twice and looked in very good shape throughout the game.
There was more silverware on the table in the next game, the UEFA Super Cup clash with Tottenham, they won the Europa League last season. My boys played very well again, with strikers Aquino and Nicao in fabulous shape. We could have won it by a bigger margin but we were not cool enough upfront. Anyway, another trophy, I don't know how many we have so far :) Daniel Aquino got injured, he will be out for around a month… That's a shame because he was in very good form.
The UEFA Champions League groups were drawn after the Super Cup game. Although we were seeded 1st we were handed quite a tough group, with Roma, Galatasaray and Romanian side Steaua.
Before the first Champions League game of the new season we had another tough Premier League match, at home with Liverpool. We played a great game but my strikers were not able to convert their chances. Fortunately we had centre back Cristian Suarez in great shape again in the opposition box, he scored another double from corner kicks!
The first Champions League game was at home with Roma. We always played well against them and it happened again, we controlled the game and my strikers finally scored again!
After the good performance against Roma I expected another great game away at Everton. What I saw in the first half was absolutely unbelievable, Everton dominated the game and we had to thank our keeper for the narrow 1-0 margin at the break. I sent in Nicao at half time and made it clear for my players that I wouldn't accept such a performance from them. Things looked better in the second half but we just couldn't score, we missed quite a few good chances. Nicao had a great time in the last ten minutes though, he was on fire! He scored three goals in ten minutes, another moment of magic from the Brazilian!
Next up, the Carling Cup 3rd round derby with local rivals Newcastle. I'm pleased to say that we didn't give them any chance to walk away from Croft Park in one piece, we were all over them right from the first minute and won the game quite comfortably.
The last domestic game of the month was at home with Tottenham, a team that showed good form in the last games. The match was fairly even, we dominated but didn't create anything special upfront. Luck was on our side again though, centre back Antonio Sebastiani scored a late goal in his debut game for the Spartans!
We had 5 wins out of 5 games in the Premier League, with only one goal conceded. It's a good start but I feel that the team will play even better in the next months.
The last game of the month was away in Romania, in the Champions League group. We had to face Steaua, a solid team but certainly no match for my Spartans. We won the game comfortably and we didn't spend too much energy in doing that either. We only need another couple of wins to qualify for the next round and maybe try to win the Champions League again…
We'll have a tough start in October, with two away games at Arsenal and Chelsea. Then we'll have to travel to Istanbul to face Galatasaray, we can't afford to lose that game!
That's about it for now, it's great to be back! I'd like to ask you, in preparation for the new game that I will start in FM 2010, which team would you want me to manage in the new game? Eddie said that I should try with Chester again, Lye wants me to take a sleeping giant like Nottingham Forest back to the top. Any other suggestions?
P.S.: Btw, good luck with your blog Lye, I'll be keeping an eye on it!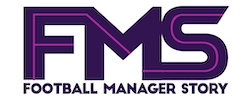 Subscribe to our Newsletter