Hello my friends, here's another episode of the Blyth Spartans Football Manager 2009 story. Our first two months in Coca-Cola Championship were quite difficult, we had to face strong opponents but we did pretty well so far, we were in 10th place at the end of September. A good run in the five games that we had to play in October would have given us a solid position in the top half of the table.
The first game of October was away at 8th placed Queens Park Rangers. They dominated the first 40 minutes of the game, I was already thinking about radical changes at half time. To my surprise we converted the very first two chances that we had, so we took the lead, 2-1 at the break. We played better in the second half seeking to consolidate our lead but we conceded the equalizer after a quick counter attack. We created chances after that too and missed a huge one right in the 90th minute. A draw isn't too bad but we had a very good chance of winning this one…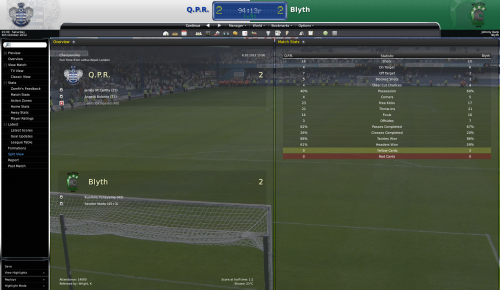 Next up, a very difficult home game against 3rd placed Cardiff. They were strong favorites to win this one and after scoring an early goal it looked like the bookmakers were right. We scored the equalizer before the break and kept pushing towards their penalty area. We missed quite a few chances but we were very lucky as one of their defenders scrambled the ball right in the head of another player and the ball went in! It was a lucky win but we played well overall. With this win we climbed up to the 6th position in the Championship table, the last playoff place!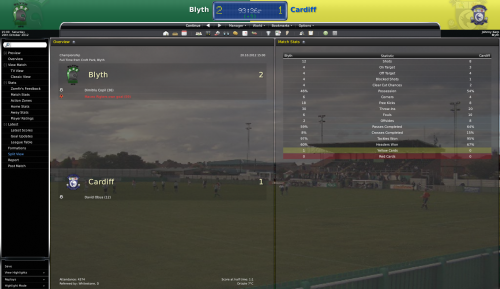 The next game was one of the toughest so far, away at Southampton. They were disappointing so far this season, only a 10th place for them, but they still were one of the promotion contenders. We had luck on our side again, Mario Garay scored his first goal for Blyth in the 2nd minute of the game! After that the game was painful for us, with Southampton pushing us against the wall almost the whole time. They equalized before the break from a free kick but we have to thank our goalkeeper for ending the first half at 1-1. They came all out attack after the break too but my keeper denied them with some stunning saves. We even had the chance to score again after a counter attack but I think that it would have been unfair to win this, they created much more than we did.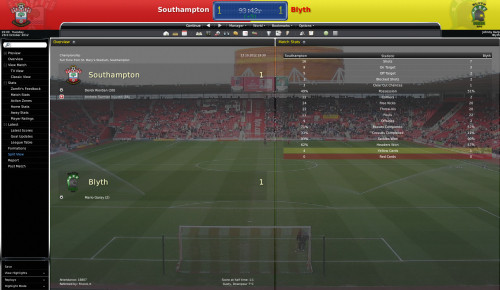 After a tough game we had an easier one ahead, at home against Sheffield Wednesday, 22nd in the Championship table. We won easily, our opponents didn't manage to get more than one shot on goal. It was a quiet afternoon after so many hard fought battles :) After the game the Sheffield Wednesday board decided to sack their manager, Brian Laws. The asked me to take over but I refused politely, I'm a Blyth fan now ;)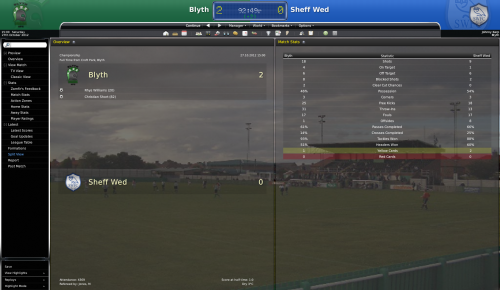 The last game of the month was another "mission impossible" away game, this time at Nottingham Forest. They were in 11th place but still favorites to grab a promotion place at the end of the season. Their most dangerous man was, no doubt about that, experienced striker Darius Vassell. Unfortunately I didn't find a way to keep him quiet, so he scored the first goal and created the second, they were 2-0 up almost entirely thanks to him. We reacted well after that and Mario Garay scored his second goal for the club. We kept on dominating until the last minute but we were not able to create clear chances to score. Our first defeat after a good run of six games unbeaten…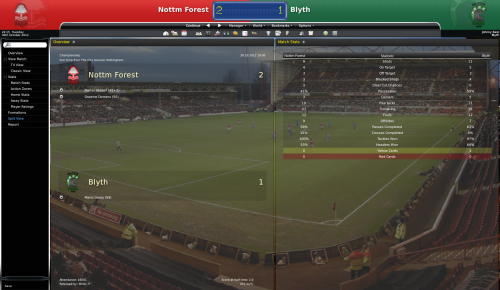 And that defeat pushed us back in 8th place. The good news is that it would be almost impossible to get relegated :)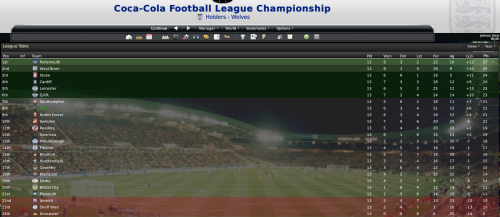 Our best player this month was young Colombian regen right winger Mario Garay. I got him for free last summer from Deportivo Cali and now it seems that he's finally adapting to the life in England and to our style of play. I hope there's more to come from him.
That's how October was, two home wins and no away wins, only two draws and a defeat. We're playing well at home, with a lot of confidence, but we seem to lose that confidence away from home. I hope that our away record will improve, otherwise it would be almost impossible to reach a playoff place.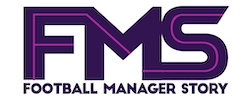 Subscribe to our Newsletter