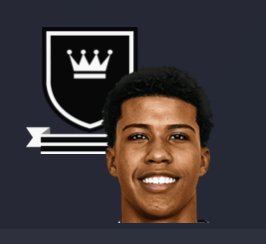 Andrey Santos FM23 Wonderkid
Age: 18
Position: Central Midfielder, Central Defensive Midfielder
Roles: Ball Winning Midfielder, Deep Lying Midfielder, Advanced Playmaker, Segundo Volante, Anchor, Defensive Midfielder
Club: Vasco Da Gama
Nationality:  Brazilian 🇧🇷
Value: £350k/ £3.6 million.
Hidden Potential: CA: 120 / PA: -85(140-170)
Andrey Santos FM23 Wonderkid profile in 2022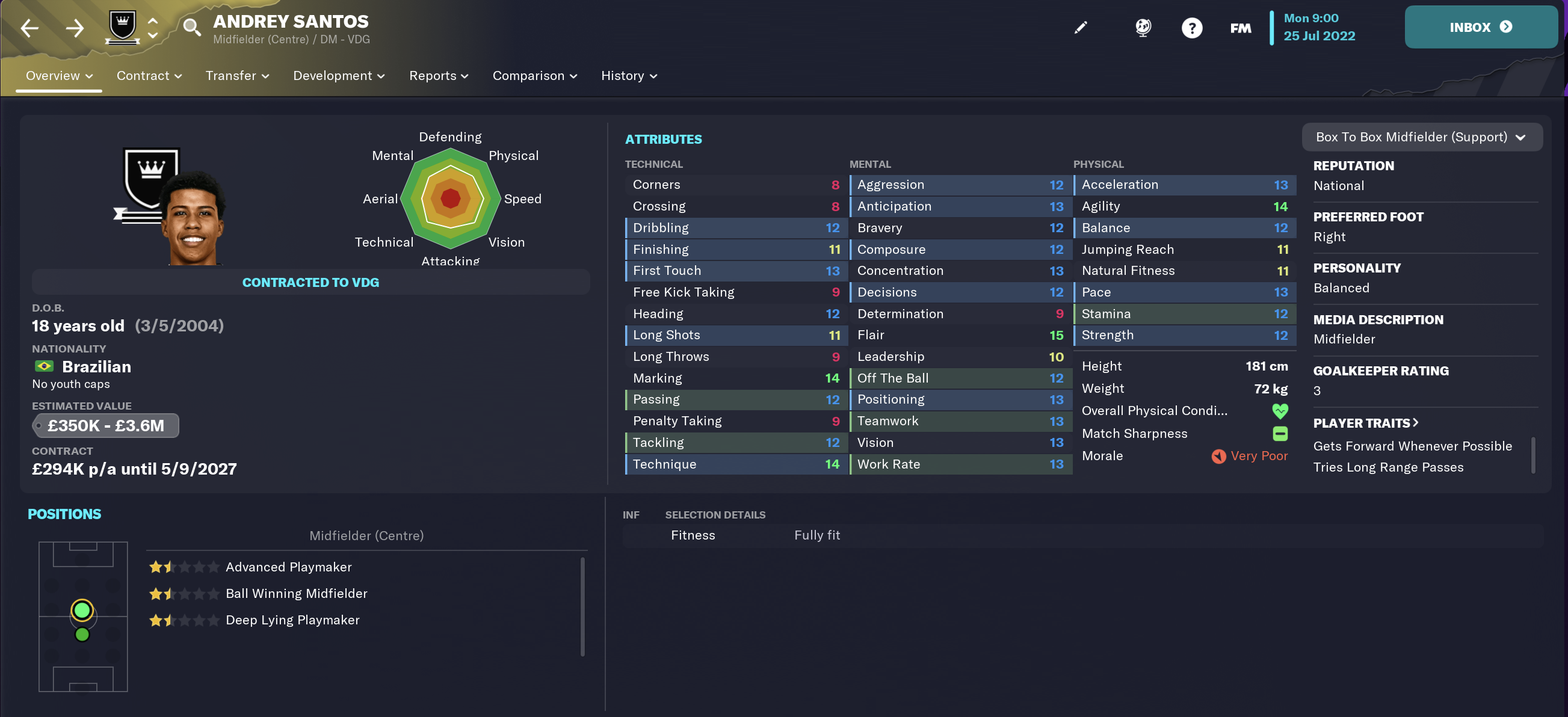 Andrey Santos FM23 Wonderkid Scouted for Man City in 2022
Santos Agent Demand to Man City at the Save Start
Wonderkid Andrey Santos profile aged 26 in the year 2030
Andrey Santos FM23 Wonderkid Scouted for Man City in 2030
Andrey Santos career history until 2030

For all the best Football Manager 2023 wonderkids click here, from cheap bargains to worldclass prospects.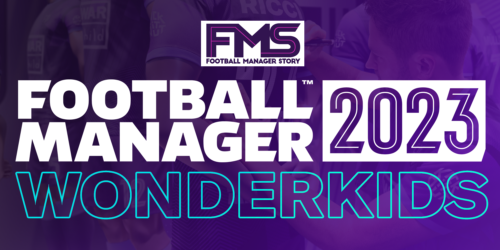 Andrey Santos Fm 2023 Wonderkid Summary
I believe Andrey Santos could be a superb FM 2023 cheap wonderkid as he got a good enough Championship current ability for an 18 year old youngster.
In our save, he didn't develop as far as I believe he could, reaching only a decent Premier League player.
At the beginning of the game, you can buy him for less than 3.6 million gbp, a true bargain.
He has almost no cons and very important pros as pace, consistency and great all round attributes, making him a great prospect to become an elite box to box midfielder, a role that I use in most of my tactics.
By the year 2023, Andrey stayed in Brazil, then he was signed by West Ham, where he didn't get enough first team football to flourish, ending up returning to the Brazilian league.
Conclusion:
Santos is a super cheap FM 23 wonderkid, with a lot of potential to become a first team elite player for any team in the world, IMHO.
Because of his great al rounded attributes, I would develop Andrey into an outstanding box to box midfielder.
At the time of writing this post, according to Fabrizio Romano, Chelsea FC has just signed him paying for the 70% of the player's fee.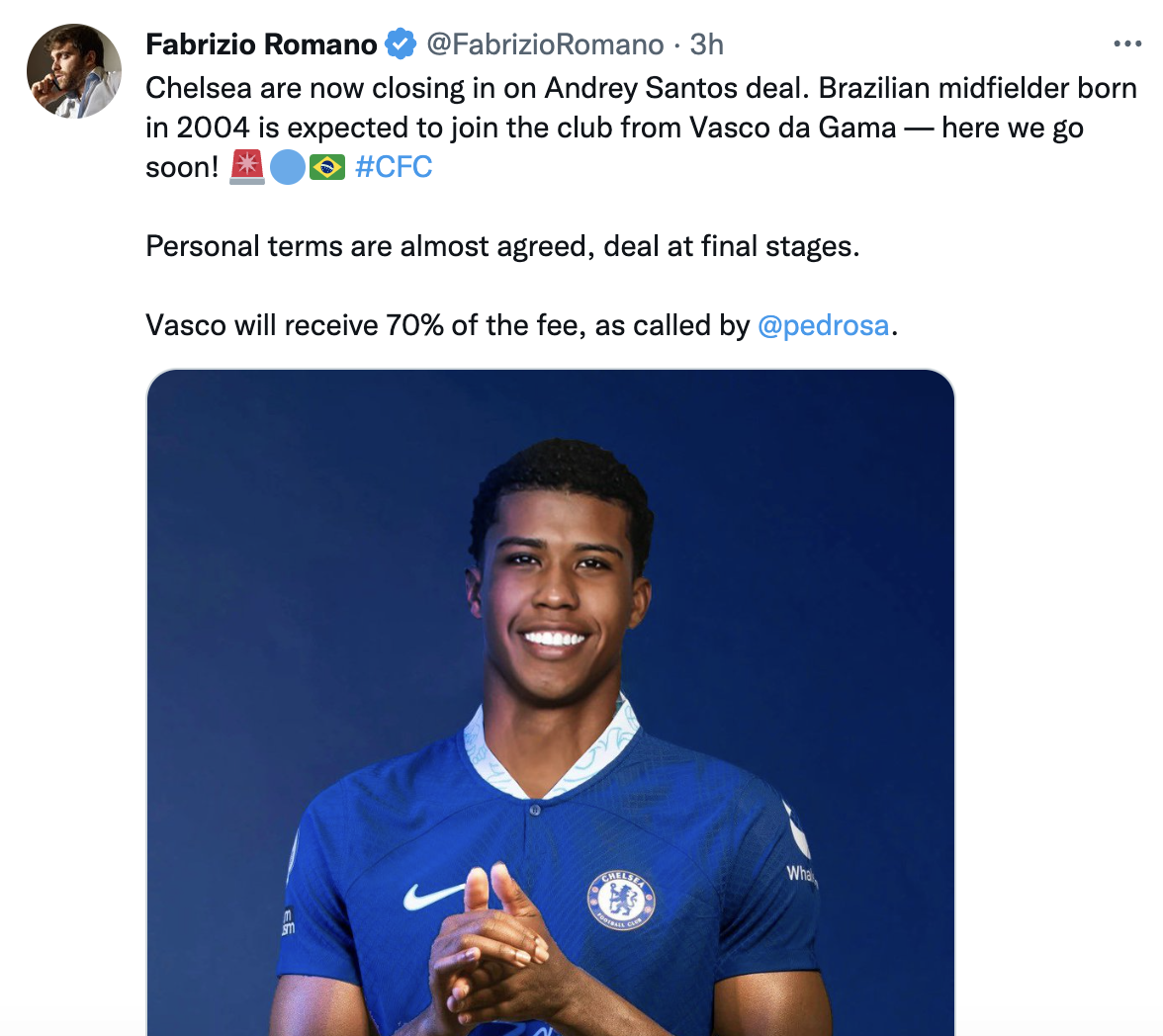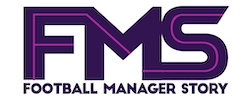 Subscribe to our Newsletter