We're almost there, only one more day of waiting before the official kick-off! Along with the world cup our contest will start too, the contest that allows you to play and win a copy of Football Manager 2011! Anybody can enter the contest at any time, please check out the rules again.
So here are tomorrow's matches, submit your predictions please! :)
15:00 GMT  South Africa vs Mexico
19:30 GMT  Uruguay vs France
Best of luck everybody, I'm looking forward to seeing your predictions in the comments box!
———————————————————————————————————–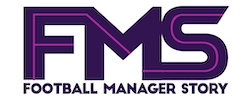 Subscribe to our Newsletter