Hello folks, the race to win a copy of Football Manager 2011 continues! You can still submit your predictions for today's games but you can also start placing your forecasts of tomorrow's games. You can also get familiar with the rules if you haven't done that until now. Let's see the games:
12:30 GMT    South Korea vs Greece Group B
15:00 GMT    Argentina vs Nigeria Group B
19:30 GMT     England vs USA Group C
Good luck to everybody!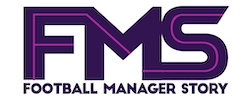 Subscribe to our Newsletter