Hello dear friends, it was quite a good World Cup day for many of you since there were many correct result predictions. The day kicked off with Holland's 1-0 win over Japan, then Ghana scored a 1-1 draw against 10-man Australia and finally Denmark came back from behind and beat Cameroon 2-1. Let's see how these results changed our contest rankings.
World Cup Predictions Contest Rankings 19th of June
1. Lye – 35 points
2. Majk  – 25 points
3. Mariano – 24 points
ChroMe 22
Chris @ chester 22
Callum 21
Ravenie 21
Taylor091 21
Sears 20
Laxeyman 19
markjulian 19
Johnny Karp 19
Zheljo 18
Martin 15
Matthew 15
Burak_gs 15
Chris 14
Riza 13
Kofte101 12
Matt 10
dami 10
MisterC 10
Krishn 8
Kayonga Bernard 7
Cory Berman 2
MartinH 1
As always, please check your scores and let me know if I made any mistakes in calculating your points.
For the new participants and for those who want to join the contest don't forget to check out the rules. Anybody can still join the contest, you can still win if you're lucky enough!
On to the next matches:
June 21th Fixtures
12:30 GMT    Portugal vs North Korea Group G
15:00 GMT   Chile vs Switzerland Group H
19:30 GMT    Spain vs Honduras Group H
Thanks for participating and good luck!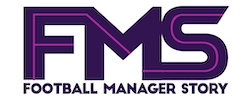 Subscribe to our Newsletter