Hello folks, we're at the end of the first day of the World Cup so it's also the conclusion of the first day in our contest that will bring the winner a copy of Football Manager 2011. You already know the results, South Africa drew 1-1 with Mexico while Uruguay and France produced a goalless draw. Now let's see how many points you managed to score!
6 points – Krishn, Mariano, Johnny Karp
2 points – Lye
1 point – Matt, Callum, Laxeyman, Majk, Sears, Markjulian
0 points – ChroMe, Martin, Chris, Matthew, Ravenie, Chris @ Chester, Dami, Riza, Taylor091
Congratulations to those who made correct predictions, best of luck for tomorrow to those who failed to score any points today! If you notice any errors in the rankings please let me know, mistakes can always happen. I would also like to ask the users ChroMe and Matt to confirm their email addresses by subscribing to the newsletter according to the rules.
Thanks a lot for taking part, best of luck for the following games!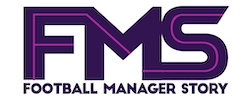 Subscribe to our Newsletter