Reporter: Hello and welcome to the first World Cup ever staged in Eastern Europe. The qualifying stages are over and the most entertaining show on earth is just around the corner. All 32 nations participating in the 2018 World Cup have earned their place. Russia were handed a free pass as hosts, while Ghana earned this right four years ago, by winning the 2014 World Cup in Brazil. We saw some shocking results during the previous tournament, including Brazil, England, Argentina and Spain's group stage elimination. While history is unlikely to repeat itself, that is the beauty of this great competition, you just never know what will happen. Lets get this broadcast under way by announcing the bookies favourite. Argentina boss, Darren Smith, will have been expecting some short odds to match their number one World ranking. However, the pundits and bookies seem to share a different point of view. In fact, the early odds indicate that Argentina aren't even in the top three to win this years World Cup. Spain are the odds on favourites, while Italy, England and France make up the top four respectively. Smith may be bemused by the 3-1 odds on offer, but one things for sure, this is one of the tightest World Cups in recent years.
The Argentina squad was announced earlier today and Smith has included some big names as well as a few surprises. The key players must be Lionel Messi, Matias Becerra and Sergio Aguero (click on the names to view attributes.) This attacking trio have scored more than 110 goals between them for Argentina. The number one nation must feel their only weakness is in the full back positions. While Ortiz, Insua, Mussachio and Simon are good, they may not be seen as world class. However, a quick look at some of the surprise inclusions by Smith, shows just how amazing his squad are going forward. Cavallo could be used as second string to Millemaggi, but has shown his passing ability on many occasions. Claudio Gonzalez has been touted as one of the most exciting central midfielders for decades and yet he still struggles to get picked before Pastore. While Adrian Heinze is the next big thing, but falls below Aguero and Higuain within the Argentina pecking order.
We are here and ready for the opening game which is of course the hosts, Russia vs Japan. Before kick-off, lets just take a sneak peak at the groups and see who has drawn who. I would suggest all the favourites will qualify with relative ease, but England may have the toughest test with both Croatia and Uruguay.
World Cup group F – Argentina vs Ghana
Reporter: We kick-off group F with a very exciting match. The World Cup holders, Ghana, will take on the Copa America champions Argentina. Both nations have enjoyed recent success and remain inside the top 10 World rankings. However, it is Argentina who carry the better hand. Their squad while full of experience is also refreshed by young talent. Ghana on the other hand are left to rely on the heroes of 2014 with very little youth coming through their system. The Ghana squad has an average age of 28 while the Argentine's enjoy an average age of 26. The match will be starting shortly, so lets take a quick look at the starting line-ups. Argentina have gone for their familiar 4-5-1, while Ghana are using a very predictable 4-4-2.
Argentina starting lineup: GK: Romero – DR: Simon, DL: Insua, DC: Galeano, DC: Otamendi – CM: Mascherano, CM: Millemaggi, CM: Pastore – RW: Messi, LW: Becerra – ST: Aguero
Ghana starting lineup: GK: Gyan – DR: Vandam, DL: Addy, DC: Mensah, DC: Boye – RM: Quansah, LM: A. Ayew, CM: Essien, CM: Asamoah – ST: Ayeh, ST: Osei
While Argentina will have expected an easy ride in Spartak, they endured an early scare. Ghana's main strike threat, Osei, linked up well with Essien to take an early lead. Unfortunately for the Africans, Smith's men saw this as a wake up call and hit top gear. Becerra showed his class with two goals and an assist. Messi also played well, while Argentina's third star, Aguero never really got going. While Argentina failed to dominate possession, they certainly dominated in terms of shots with 24 to Ghana's 10.
World Cup group F – Hondorus vs Argentina
After despatching what seems like Argentina's main threat, they now face Hondorus. This match has the potential to be a goal bonanza, Smith's opponents lye 21st in the world rankings and have an ageing squad that averages 31 years old. Pre-match reports suggest Smith may make a few changes, but will keep his attacking trio in tact using a 4-5-1. The hotly touted Cavallo and Rivero enter the scene in midfield, while both full backs are switched…Darren is well known for resting his full backs and likes a fresh back four. The match is about to get under way, so stay tuned for kick-off after this commercial break.
Like lambs been lead to the slaughter, poor Honduras never stood a chance in this match. The opening goal just summed it all up, as Galeano found Otamendi in acres of space during the 6th minute. It was harsh to award this as an own goal, but there was no doubting who would claim the second. Messi scored a sensational strike after Cavallo and Rivero enjoyed some freedom in the middle. Argentina's third and fourth goals came from training ground routines, while the fifth was down to some Messi magic. The 5-0 scoreline was just enhanced by Argentina's shots which tallied 23 to Honduras' one. The other match in group F saw Scotland beat Ghana, leaving Argentina top and Scotland second on goal difference. The last game would decide who claimed top spot, but both sides have qualified for the Second Round.
World Cup group F – Scotland vs Argentina
Here we are, the last group game and just one off the second round. Both sides will be delighted to have qualified, but should seize the initiative for top spot. This could well lead to an easier draw later in the competition. During yesterdays interview, the Argentina manager hinted at resting the influential Messi for this tie. Questions remain over the stars fitness and Smith's ability under pressure as many see this as a big mistake. Scotland are no pushovers, they are currently number 8 in the World rankings and were knocked out in the quarter-finals of the 2014 World Cup to eventual winners Ghana. Smith seems set to keep faith in his 4-5-1, with Scotland set on playing a 4-4-2. The game will be starting soon, so lets have a glance over the starting line ups.
Argentina starting lineup: GK: Romero – DR: Simon, DL: Ortiz, DC: Galeano, DC: Otamendi – CM: Mascherano, CM: Millemaggi, CM: Pastore – RW: Vella, LW: Becerra – ST: Aguero
Scotland starting lineup: GK: Gordon – DR: J. Wilson, DL: Easton, DC: D. Wilson, DC: Berra – RM: Snodgrass, LM: Driver, CM: McArthur, CM: D. Fletcher – ST: Carroll, ST: S.Fletcher
After taking an early lead through Becerra, Argentina looked set to win this one. However, the pride of Scotland is not to be underestimated and this is the mistake Smith's men made. Some defensive problems were shown here today and that will not please Argentina's manager. The World Cup is usually won by a solid squad, but Argentina looked quite the opposite during their last group game. The game ended 1-1, but Smith will have a lot to think about before his Second Round draw.
Argentina seemed to be waltzing through this tournament until a galvanised Scotland held them to a draw. While Smith watched his side finish first, he seemed concerned during their last group game. Ghana will be disappointed by the early exit, but Honduras will probably just want to forget they even qualified.
World Cup second round draw
Reporter: The World Cup is unique in that each team knows their path through the tournament from the off. For those of you who don't already know, lets take a look at the second round draw. The hosts Russia face a tough task in Italy, while favourites Spain have an easy looking ride against Morocco. Portugal and France look set for a tasty encounter, but Argentina vs England will be the tie of the round. Smith will have been hoping for an easier opponent, but you have to beat the best to be the best.
World Cup second round – Argentina vs England
We are live from Moscow, as two of the worlds biggest rivals clash. Argentina and England have experienced some heated ties, including historic moments like the hand of god and David Beckham's crazy moment during 1998 that saw him sent off. The most recent encounter was last year when the two nations clashed in the Confederations Cup semi-final. That finished 2-0 to Argentina, but this match is predicted to be much closer. The influential Becerra is missing today, but Smith is set to field an almost full strength squad, alongside his successful 4-5-1. Kick-off is on the way, but lets take a look at the starting line ups.
Argentina starting lineup: GK: Romero – DR: Simon, DL: Ortiz, DC: Galeano, DC: Otamendi – CM: Rivero, CM: Millemaggi, CM: Pastore – RW: Messi, LW: Gonzalez – ST: Aguero
England starting lineup: GK: Hart – DR: Richards, DL: Gibbs, DC: Spence, DC: P. Jones – DMC: S. Smith – CM: Shelvey, CM: Huddlestone – RW: Walcott, LW: Milner – ST: Rooney
What an action packed match. Pastore's amazing run and finish started the scoring, before Becerra showed some composure to make it 2-0. England found a way back on the 81st minute through wonderkid Smith, but it was too late. The match finished 2-1 and Argentina qualified for the quarter-final. This was a very tight match, and Argentina will be worried by Vella's sending off and Aguero's early injury. Thankfully the striker will be fine and just suffered a minor knock.
World Cup second round results
The World Cup can be cruel sometimes, but we are yet to see any major upsets. The closest we came was Egypt taking Chile to penalties, but the South Americans came through a tough tie. The whole of Russia saw this tournament as an ideal opportunity been hosts, but Italy put an end to any dreams with a 4-1 thrashing. Spain and Holland met all expectations making it through to the quarter-final with ease. While an even looking match between Croatia and Scotland ended 3-1 to the Scots.  France had an extremely tough match against Portugal, but showed why they are amongst the favourites with a 1-0 victory. Where as Brazil enjoyed an easy ride versus Mexico and progress with a high profile list of countries.
Reporter: After overcoming their biggest challenge yet, Argentina have made it to the quarter-final. Injuries and suspensions have threatened but not stood in Smith's way, however as the rounds come thick and fast fitness may be on the Englishmen's mind. After the break we'll be assessing the quarter-final draw.
To be continued…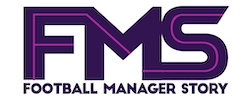 Subscribe to our Newsletter