Hello people, another Wold Cup day has gone by and our predictions contest gets more and more lively. You want to know who is the best placed in the race to win a copy of Football Manager 2011? Be patient, the contest rankings are just a few lines away. Let's see…
We have a new leader, our fellow FM blogger Lye Kuek Hin! Congratulations Lye, well done!
22 points – Lye
16 points – Callum, Mariano
15 points – Chris @ Chester
14 points – Matthew
11 points – Majk
10 points – Ravenie, Taylor091
9 points – Chris, Markjulian
8 points – Krishn, Martin, Johnny Karp
7 points – Zheljo, Kayonga Bernard
6 points – MisterC
5 points – Matt
4 points – Laxeyman, Sears
3 points – Dami, Riza, Burak_gs
2 points – Cory Berman
1 point – ChroMe
If I have made any errors in calculating your points please let me know, I'm doing my best to be careful with the calculations but mistakes can always happen.
For the new participants and for those who want to join the contest don't forget to check out the rules.
IMPORTANT NOTICE, PLEASE READ!
Special note for ChroMe, Kayonga Bernard, Cory Berman, Zheljo and MisterC: please comply to step number two of the requirements as stated in the rules! For Ravenie, Krishn and Mariano: you have subscribed to the email newsletter but you didn't complete the email verification, please do that like everybody else to certify ownership of your respective email addresses! Thanks.
On to the next fixtures:
June 16th Fixtures
12:30 GMT Honduras vs Chile Group H
15:00 GMT Spain vs Switzerland Group H
19:30 GMT South Africa vs Uruguay Group A
Good luck everybody!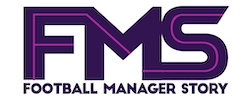 Subscribe to our Newsletter