Hello everyone. After my exploits with England in the summer, it was time to return to Liverpool and do some transfer business. The first sale of the summer was Lucas, to Lyon who came in with a very good offer, which I felt I couldn't turn down. He seemed keen to go and the deal was done. The other major sales was Fabio Aurelio, to Porto and Lauri Dalla Valle to Bayern Munich. Aurelio was sold because at 32 he is declining and now isn't as good as Anthony Anderson, a regen 18 year old left back. Anderson will be used as backup for Insua, so Aurelio was no longer needed. Dalle Valle was sold when Bayern came with a ridiculous offer of $15m, $9m above his valuation. The other major sale was Deigo Cavalieri, to Dinamo Kiev, after he became unhappy about his lack of football. This means Alphose Areola will be used as the backup goalkeeper for Reina.
The major signing of the summer was Francesco Magnanelli, who was signed as a direct replacement for Lucas. Look at his attributes, they are far better than Lucas'. He gives us more options in midfield and provides great cover for any injuries.
The other two signings were two young regens. One of them is 18 year old GK Gregely Varga, who was signed for a megre $250k. I am very pleased with this signing, just look at his attributes! he has been sent on loan to Reading, the same place Areola went last year. I believe he will develop into a top class player.
The other young regen was rather more expensive. $5m was spent on this forward from Young Boys. He is only 16 but has very good Pace, Dribbling and Finishing attributes. I hope he can develop really well, and become a very good striker. He is also a natural AMC, so can be used in different ways.
That concludes are quiet transfer buisness for the summer. I felt more signings weren't necessary, and I don't want to clog up the squad with players I don't need and would be a waste of money. I still have $70m dollars left so if, in January, more signings are needed we have plenty of money to do so. The first match of the season was the Community Shield, andbecause we won both the FA Cup and the League, Arsenal were our opponents, by virtue of finishing 2nd last season. We only played 3 friendlies in Pre Seaon, but the players we already match fit, with most of them kept busy during the off season due to international call ups.
We took the lead against Arsenal through Fernando Torres, who ran on to a through ball from Silva, rounded the keeper, and slotted in. We were pegged back immediately, however, when Alex Song headed in unmarked from a corner. The match then continued with us in the ascendancy, dominating possession and having more attempts on goal. It came as no surprise, when we scored again, Nicolas Otamendi prodding home after Torres flicked on Gerrard's corner. Arsenal didn't really start to press, however until about the 80th minute when they seemed to wake up. There was no way through, though and the final whistle blew and we were victorious.
The first Premier League match was supposed to be against Hull, with another one scheduled against Everton shortly after. These were re-arranged because of international call ups and Europa League ties, so by the time we travelled to Arsenal for our first game some teams had already played 3 matches. I expected the match to be very tough, but Arsenal seem to have a phobia of strong teams. They went to sleep in the 26th minute and Torres punished them, running on to a through ball, and his shot squirmed under Almunia, to give us the lead. Fabregas then began to get on the ball, but our 3-man midfield dominated their 2-man central pairing, and it became difficult for them to create chances. They only had 5 shots all game, and we also had more possession, which says it all about our midfield display. The match wasn't a thriller, to be honest and it sort of petered to a tame end, with very little chances created.
I didn't care though, as we are off and running and have taken points of a title rival. I was pleased with the defensive performance, as we were very solid and stopped their passing in midfield.
That concludes the matches in August, here is the League Table. We sit in tenth, but have two games in hand on most teams at the top.
September sees us play 6 matches, against West Ham (away), Everton (home), followed by Chelsea at home, the Hull at home, before travelling to Man City and finishimg the month with Bolton at Anfield. We'll see what September brings, hopefully we can rack up a few wins and get some points on the board.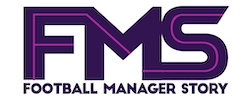 Subscribe to our Newsletter