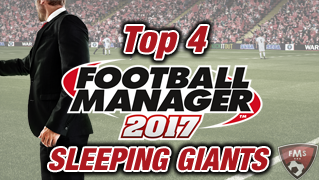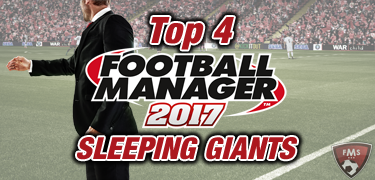 Football Manager 2017 will be released on November 4th with pre-order customers receiving BETA access around two weeks prior to release. We may have months to wait, but that shouldn't stop you dreaming of Champions League glory and deciding on a club to kick-off your new FM campaign. But who are the top clubs to manage in FM 2017?
Your average FM 2017 player will opt for the best of the best but theres a far greater challenge worth considering. Below are my FM 2017 sleeping giants, clubs who have the resources, fan base and potential to become powerhouses on a grand scale. We all love guiding our team from the depths of despair to glory and sleeping giants can be the top clubs to manage in FM 2017.
#1 Top team to manage in FM 2017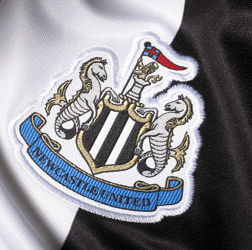 Newcastle United (English Sky Bet Championship)
2015/16 league position: 18th (Premier League)
Appeal: High calibre squad, massive reputation, brilliant facilities, massive stadium, great finances and the potential to sell some high value stars.
Stadium capacity: 52,405
Expected best players: Matt Ritchie, Ayoze Perez, Shelvey and Dwight Gayle
Predicted financial status: Rich
Difficulty: Beginners upwards. Should be an easy first season with great foundations to build on.
Verdict: Newcastles shock relegation from the Premier League is every FM 2017 players gain. With players like Ayoze, Shelvey and Matt Ritchie the Toon have an abundance of talent, not mention bags of money from the sale of Sissoko and Wijnaldum. In centre backs Lascelles and Mbemba you have hot prospects, midfielders Hayden and Ayoze are top talents then the little and large combo of Mitrovic and Dwight Gayle looks tasty.
With a banquet of players you could select almost any formation and style of play. Not to mention the crazy revenues possible from that massive stadium and reputation. You should have a great budget to work with and an abundance of players to sell for big money. Life in the Championship will offer time to buy and raise young talent which is a hobby of mine.

#2 Top team to manage in FM 2017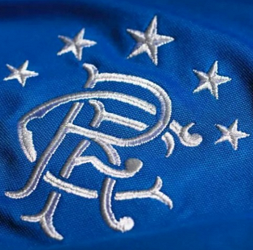 Rangers FC (Scottish Premier League)
2015/16 League position: 1st (Promoted from Scottish Championship)
Appeal: Risen from the ashes to challenge close rivals Celtic in the top flight once more. Massive stadium, facilities and promising young squad
Stadium capacity: 50,987
Expected best players: Martyn Waghorn, Lee Wallace, Joey Barton and James Tavernier
Predicted financial status: Stable/secure
Difficulty: Experienced FMer's may hit the ground running but all could play and manage reasonably well.
Verdict: After liquidation in 2012 Rangers FC battled their way from the Scottish fourth tier all the way back to the Premier League. A fairtale in the face of adversity your job is simple, finish the job and win the SPL on a consistent basis, then establish Rangers as a force throughout Europe. Some nice young players make this an enjoyable save and you should enjoy a decent budget to play with…one thing is for sure, the revenue will reel in with 50K Scots turning up week in week out.
Your first season could be tough, due to Celtics impressive roster but make sensible signings and you should be challenging in no time.

#3 Top team to manage in FM 2017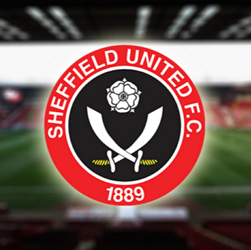 Sheffield United (English Sky Bet League 1)
2015/16 League position: 11th
Appeal: Massive stadium, great facilities and a big reputation.
Stadium capacity: 32,702
Expected best players: Matt Done, Billy Sharp and Jack O'Connell
Predicted financial status: Stable
Difficulty: Stuck in League 1 for a while the squad may need some improvement  and tactical tinkering to win promotion, newbies could struggle.
Verdict: League one has proven tough for the Blades but there is no doubting their history and their enormous reputation. Facilities most Championship clubs envy and a stadium worthy of the Premier League prove this club are a sleeping giant. With great revenue potential you are almost guaranteed a better budget than your competition and should attract better players so gaining promotion could be relatively simple. You have the foundations to build on but squad building will play a vital role.
A revamp may be necessary but Billy Sharp is guaranteed goals and Done a great playmaker, both should form the skeleton of your team going forward.

#4 Top team to manage in FM 2017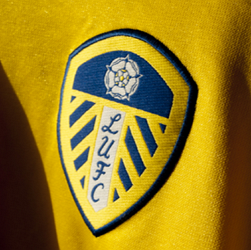 Leeds United (English Sky Bet Championship) 
2015/16 League position: 13th
Appeal: Huge stadium, reputation, great facilities and potential budget.
Stadium capacity: 39,460
Expected best players: Chris Wood, Charlie Taylor and Pablo Hernandez
Predicted financial status: Stable/Secure
Difficulty: Experienced players recommended as first year won't be plain sailing.
Verdict: Leeds may have a crazy owner but fingers crossed you could get a decent sized budget to tinker with and three or four very talented youngsters would transform this side into Championship contenders. Charlie Taylor is a wonderful talent and there are others in the squad and academy to manage. The squad does need work but you can certainly attract some big names with such a reputation.
The stadium and facilities are Premier League standard and the potential income is there, you just need to get the tactics right and transform the squad. A tough job but who wouldn't be taken in by the challenge of igniting those glory days of O'Leary and co.

Well those are my top teams to manage in FM 2017. I personally like the looks of Newcastle and may have a dabble at some point, but who will you manage in Football Manager 2017? Excited about the new game? Well you can pre-order the game here.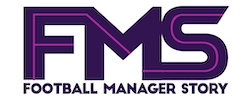 Subscribe to our Newsletter