Lionel Messi is one of a kind, I guess we can all agree on that. The little man can dribble like no other and accelerates like a high speed train through a small rural station. You can't find any player that is identical to him, in FM 2013 or in real life, but since FM 13 has introduced that new button called "find similar players" I though it would be nice to play around with it. So I tried to find FM 2013 players similar to Lionel Messi, here's the top 10 that resulted.
But first, let's see Messi… The screen shot is taken at the end of the first season, one in which he bagged more than 50 goals (52 in 50 appearances to be precise, with 25 assists to boot).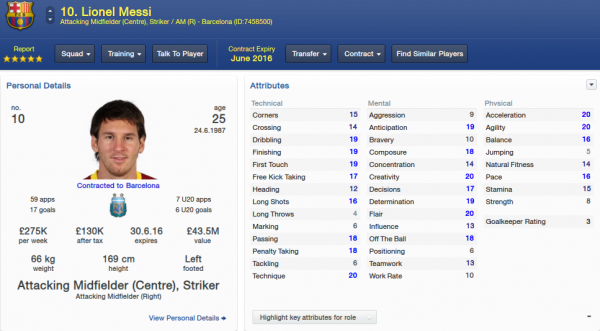 He looks dynamite, doesn't he? He's got a full 20 for no less than 5 attributes and quite a few 19s too.
Before showing you the Messi look-alikes, I have to tell you how I found them. Basically I ran a search for players with the following attribute filters:
Technique – at least 17
Creativity – at least 16
Flair – at least 16
Acceleration – at least 16
Agility – at least 16
And now, finally, the FM 2013 players similar to Messi, ordered by age (youngest first):
1. Iker Muniain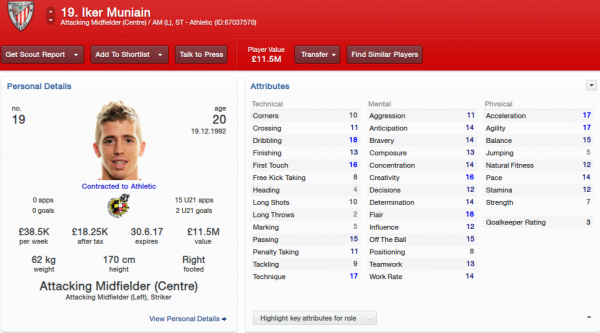 The Basque kid will surely become a star, considering his high attributes at such a young age. Who knows, maybe Barcelona will buy him after all.
2. Mario Gotze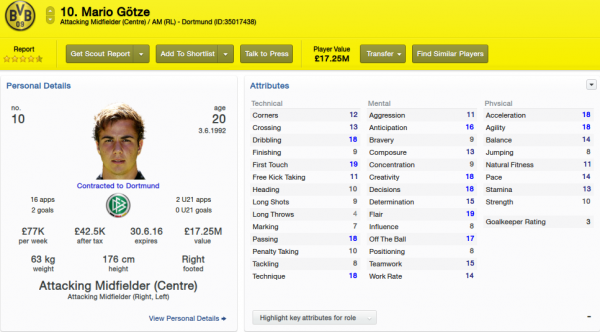 You all know about this formidable talent from Germany, an exceptional young player that will surely become a huge star. I think he's one of the closest to being identical to Messi.
3. Eden Hazard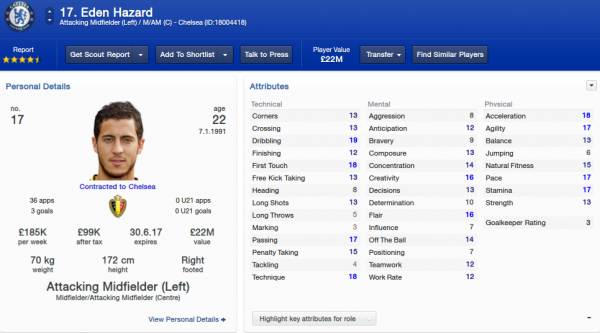 The Chelsea rising star is already well-known around the world, a player that will surely be revered by Blues fans for years to come. He can still develop considering he's only 22 years old but I doubt he'll become as good as Messi.
4. Sergio Aguero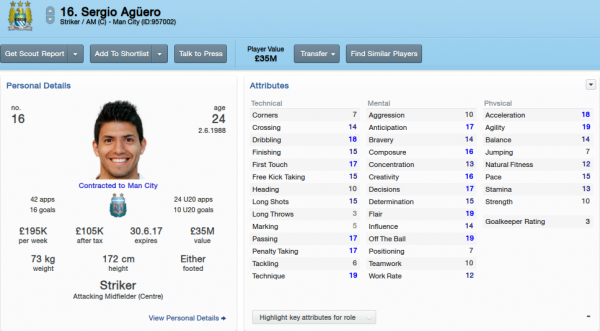 Aguero is an obvious choice, they play for the same nation and they do look similar on the pitch on some occasions, especially when trying to weave their way past a whole bunch of opponents.
5. Takashi Inui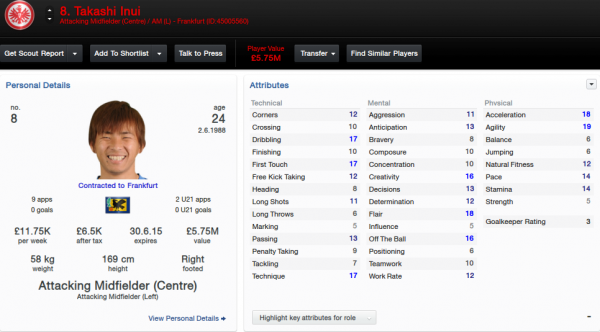 This Japanese lad is the big surprise of this chart, I have to admit that I don't know much about him. But, as you can see from the screen shot, he's got amazing speed and skills so he can well be a cheap version of Messi for your club. You will have to alter his haircut a little bit though :)
6. Juan Mata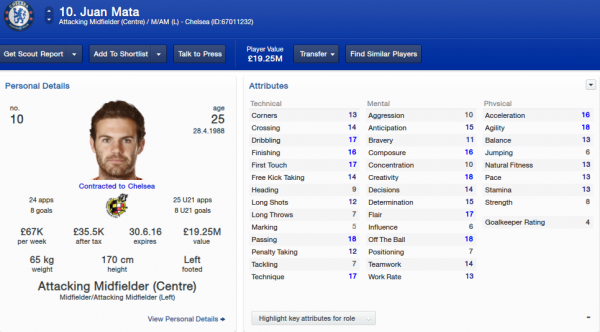 Mata is another obvious choice, the two do look quite similar on the ball even though the Chelsea man doesn't have Messi's speed.
7. Hatem Ben Arfa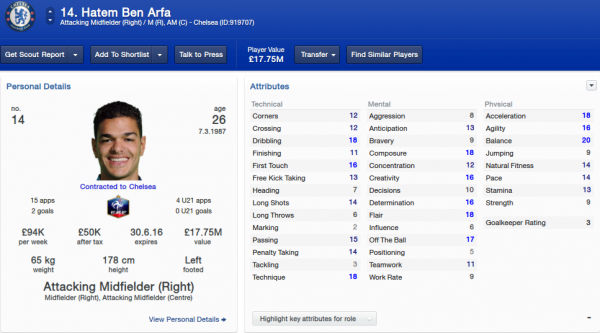 Darren will surely agree with this choice as Ben Arfa probably is his favourite player in FM 2013. He has great speed and amazing skills, a great choice for any club I'd say, even Barcelona.
8. Sebastian Giovinco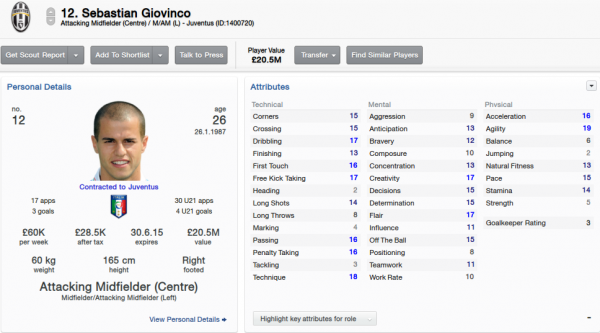 The Juventus fans will probably be pleased to see their shorty in this list. Giovinco is a player I have always admired, a great talent that still has a lot to say in football.
9. Santi Cazorla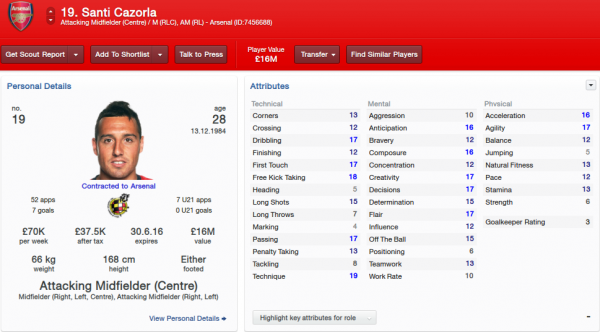 Cazorla is a cheap version of Messi I'd say, a devil on the ball and a good shooter from distance as well. He doesn't have Messi's finishing though…
10. Vagner Love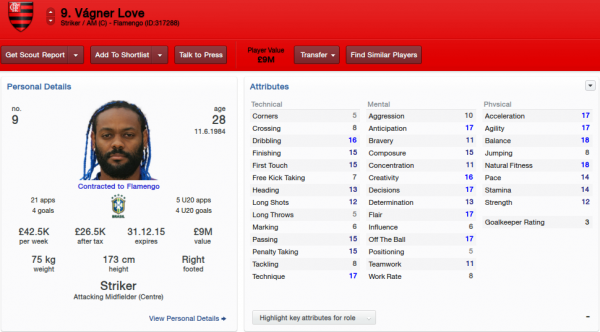 This lad was widely overrated a few years back in Football Manager but that doesn't mean he's not good. He's quick, skillful, and a good few centimetres taller than Messi :)
That's about it, I hope you liked this post at least as much as I have enjoyed writing it. Feedback and suggestions are always welcome, share your view in the comments.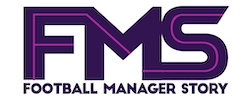 Subscribe to our Newsletter