*waves*
Two nights ago, at approximately 6:45 Eastern Daylight Time, Steam began unlocking the Football Manager 2012 files on my computer. Shortly thereafter, the Afan Lido save was born! Melodramatic? Absolutely. Exciting? I was bouncing around like Tigger half the night, so we'll go ahead and say yes. After spending about thirty minutes exploring the new interface (I spent hardly any time on the demo), I set about improving The Lido squad. This was no small task, and I wasn't given much to work with:

Not exactly a war chest, but we'll have to make due with what we have, and rely on free transfers and loans. Rather than report all of my transfer activity each season (as that'll get downright tedious as the years go by), I'll post up my key signings at the beginning of each season, and then my star players at each season's conclusion. This should cut down on clutter, and prevent me from going insane cropping a million and a half player profile pages.
Our goal for this first season is going to be simple: Survive. The media predicts us to finish dead last in the league, and we're going to have to work our tails off to stay up (lest this quest come to a quick conclusion). I have no illusions of grandure, no expectations for a surprise league win or deep cup run. This team is awful, and staying above the relegation zone (11th and 12th) will be an accomplishment. Pessimistic? Perhaps, but I prefer to prepare myself for the worst!
So what then, shall be my plan for survival? To take a page from the fabled book of Mike Bassett, we'll be playing a flat, rigid, Four-Four-Two. No gimmicks, no shenanigans, no fancy footwork. We lack the talent for anything beyond the basics, and those basics are my key to international success!
Of course, things haven't exactly gotten off to a flier. Within three games, my injuries have already started to pile up:

All three of those players are in the starting eleven, and I have to further backup players that have managed to find their way to the injury list. So far nothing has gone beyond Mark Jones' 7 weeks, so I'm hopefully we can stay relatively healthy from here on out.
Finally, in light of Afan Lido's predicted finish, should I fail to ensure the teams survival, this save will not end. It'll simply turn into a journeyman save, and I'll load up a few extra leagues and go wherever he wind shall take me. If I land a job in Wales, I'll still go for the Champion's League goal, and if not, well, we'll see! :)
That's all for this time out, I'll be back with a full-length post at the end of the season, and if time permits, will toss up a video or two in between!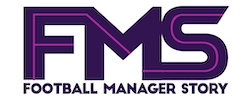 Subscribe to our Newsletter