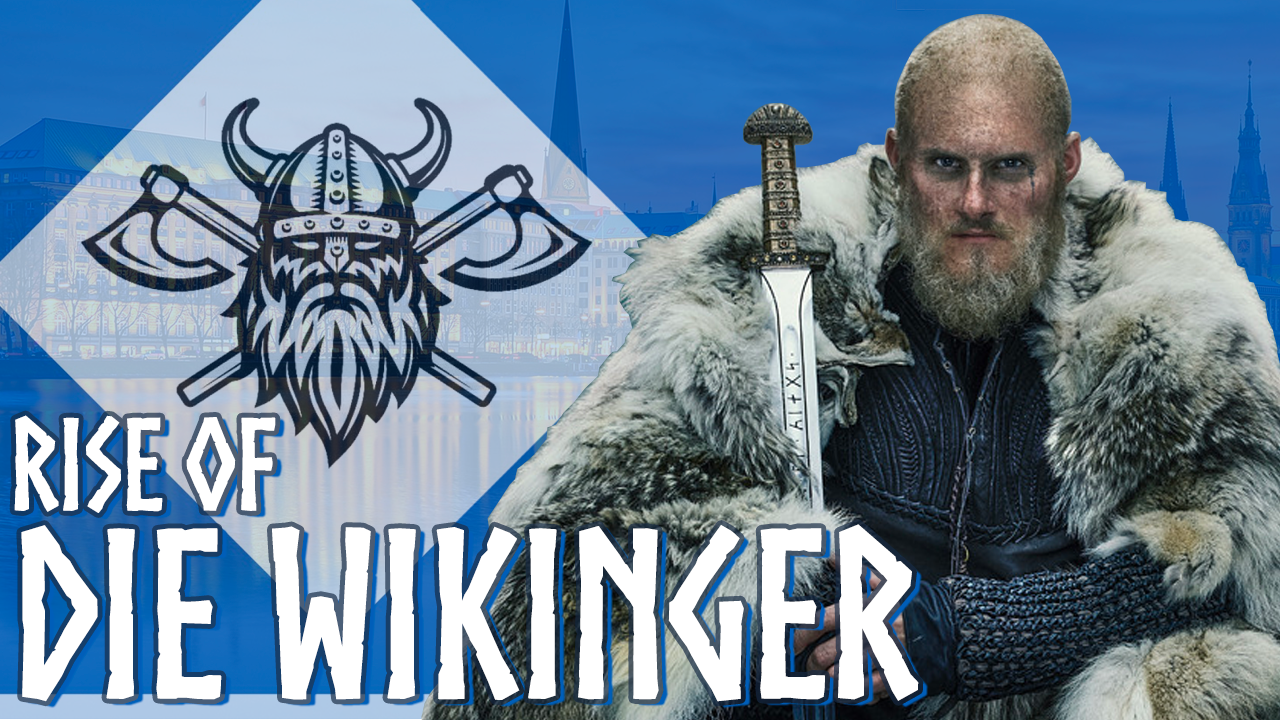 If the first performances Sliasthorp put in during the month of August in the Bundesliga were anything to go by, then a healthy serving of mead and some good old camaraderie are the perfect recipe to get a team to gel.
4-0 win over SFL Bremerhaven in the DFB-Pokal aside, Björn's merry men went undefeated in their first six games in the league, with a late equaliser from young drengr Albert Braut Tjåland, brought on in a last ditch attempt, kicking the run off in a 1-1 away draw to RB Leipzig.
Wins against Bayer Leverkusen, Union Berlin and FC Augsburg followed, but the run came to an end when Eintracht Frankfurt wandered in the Volksparkstadion and picked up a 1-0 win.

From that point onwards, in a season broken up by the 2022 World Cup in a place Björn had never heard of (Kåterr?), consistent form was hard to come by.
September saw two losses against RB Leipzig and Hertha Berlin mixed with three wins against VfL Wolfsburg, Mainz 05 and 1. FC Köln, while October was almost a constant stream of draws, capped off by Sliasthorp being absolutely slaughtered by FC Bayern, who walked away with a 7-1 win as Robert Lewandowski picked up a hat-trick.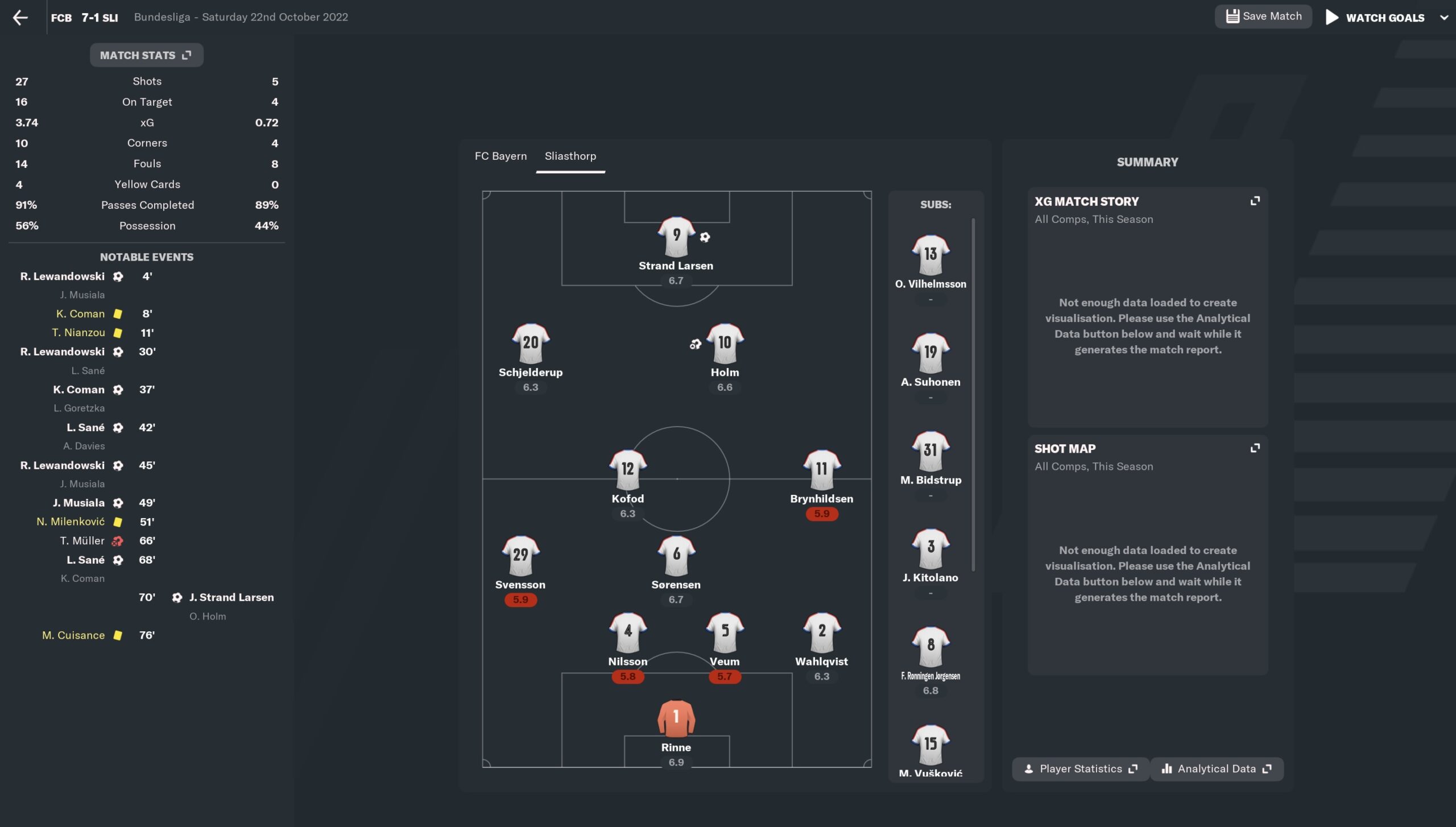 This show of weakness from his men infuriated Björn Ironside, who decided that the next two months, free of games because of that ridiculous tournament, would be spent planning for the future, working on improving the tactics and, of course, strengthening his current squad.
Centre-backs were needed, so the Sliasthorp scouts presented their manager with a string of options, from which Ole Martin Kolskogen was chosen, with £4m gifted to Brann as compensation, while Max Normann Williamsen followed for £1.2m.


Then, Björn undertook the laborious task of instructing to, bit by bit, scout the youth intakes all across Scandinavia from the past year to see if any new recruits could be found for cheap to bring them in early, make them home grown over the next few years in preparation for, hopefully, some European football down the line.
Many were found, and so a new shortlist was created, this time one Drengrs alongside his oddly named (Default) one, and every youngster with four and a half or five stars (this is how his scouts ranked potential) were added to it.
The next step was seeing if any were available to come now, and many were, including a young man called Luca Piras, who claimed to be Italian but had come through the youth intake at Fimleikafélag Hafnarfjarðar (FH for the weak) in Iceland and also boasted an Icelandic passport.


His mighty mohawk, as well as his nationality, suggested he was more Viking than not, and therefore fit the criteria Björn had set early on in his task: if you had an ounce of Viking blood flowing through your veins, whether it was pure or shared, then you were welcome at Sliasthorp.
Four arrived in January to settle in, while another 11 were approached during the second half of the season to ensure a nice solid crop of drengrs were at the club, ensuring the future of the club was bright.
The Sliasthorp board, in the meantime, were so impressed by Björn's impressive worth that they offered him a new contract, deciding to keep him at the club until at least 2025.

Once the long and tedious break was over, Sliasthorp kicked off the Bundesliga again with a home fixture to Borussia Dortmund, which went about as well as the 7-1 loss to Bayern Munich.
Erling Braut Haaland showcased exactly why he was widely seen as one of the most feared Vikings in the world, putting two past Jacob Rinne, helping his side win 4-1, with a staggering xG of 4.86 off 27 shots.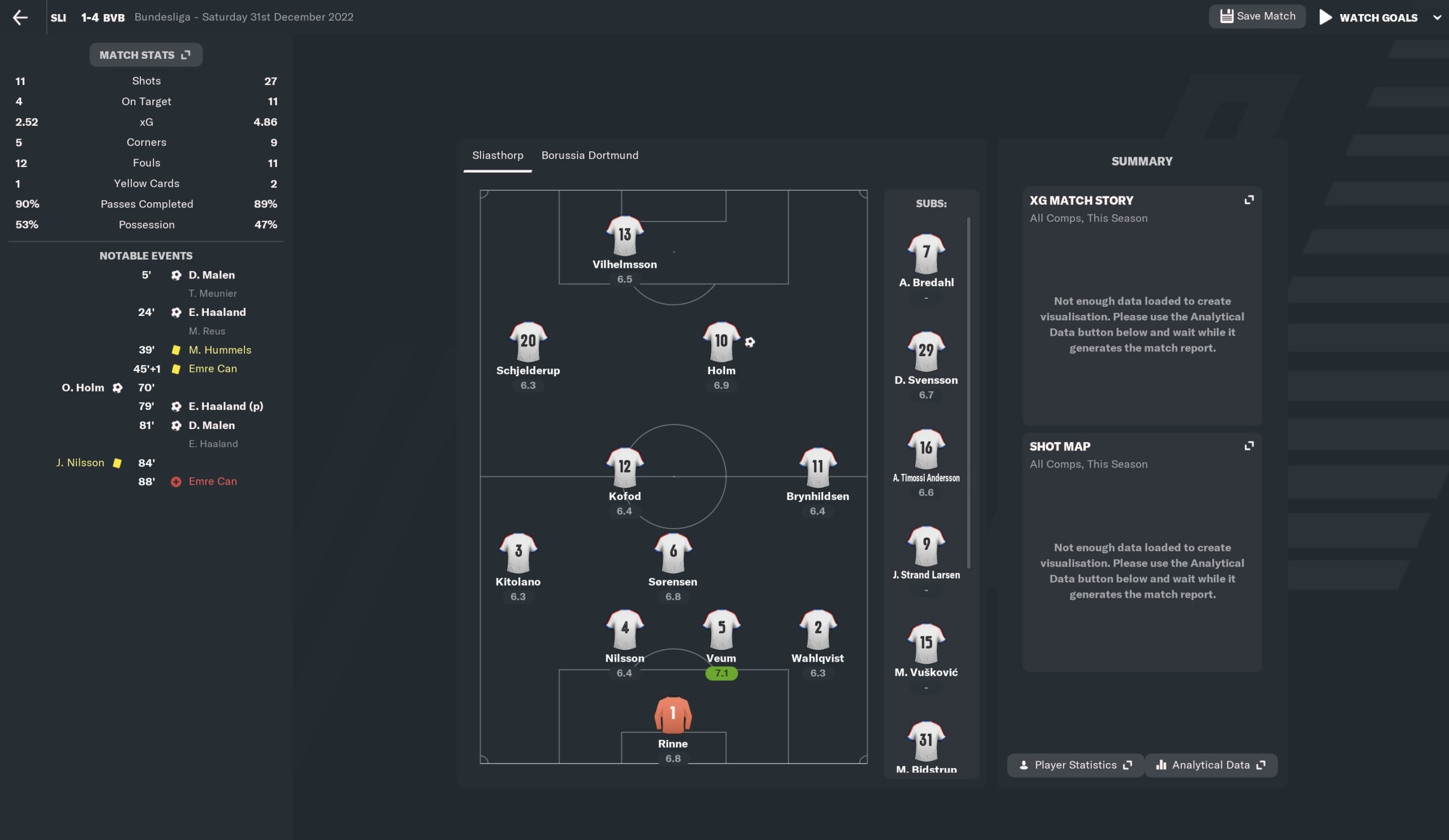 Sliasthorp fought back, however, because that's what Vikings do best, winning all five of their games in January before Hoffenheim stopped them in their tracks with a 2-1 away win, which was swiftly followed by a 3-1 home loss to Bayern Munich.

This is when Björn decided to change things in his tactic, going more positive and moving a few of his warriors around in the Svinfylking, giving it a more settled shape, all the while still being asymmetric enough to confused the opponent.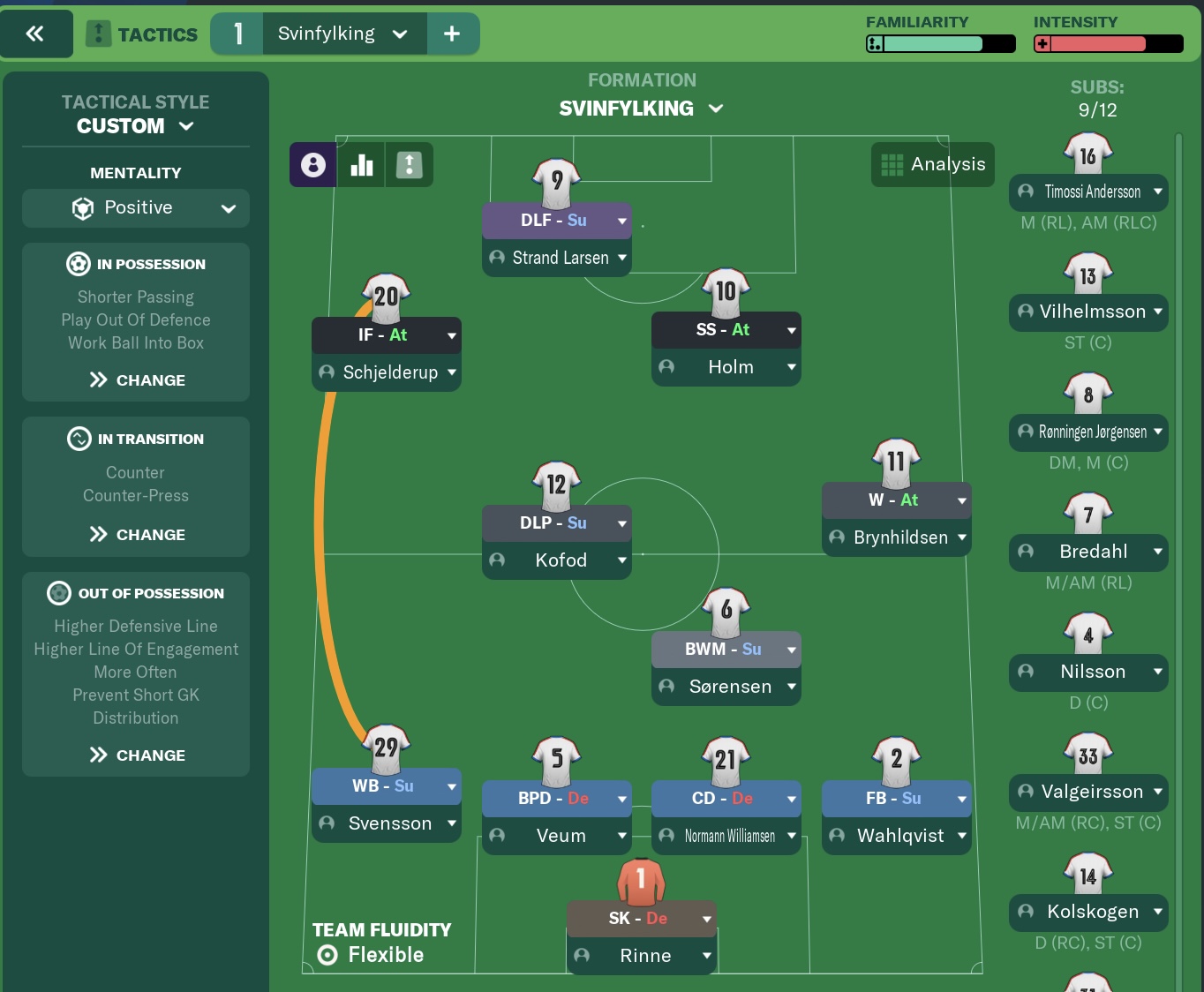 It worked, as a run of eight games undefeated saw Sliasthorp surprisingly establish themselves in the top four, which, while exciting, was also a worry due to the very small amount of home grown players left at the club for potential European squad registration lists.
That, however, would be a problem for another day, as a good run in the DFB-Pokal came to an end in the semi finals in a 3-2 loss to Bayern Munich away from home.
What followed was a series of two losses and a draw to finish the season, but it ultimately didn't matter, as Sliasthorp, somehow, managed to stay in the top four and qualify for the Champions Cup in their first season back in the Bundesliga.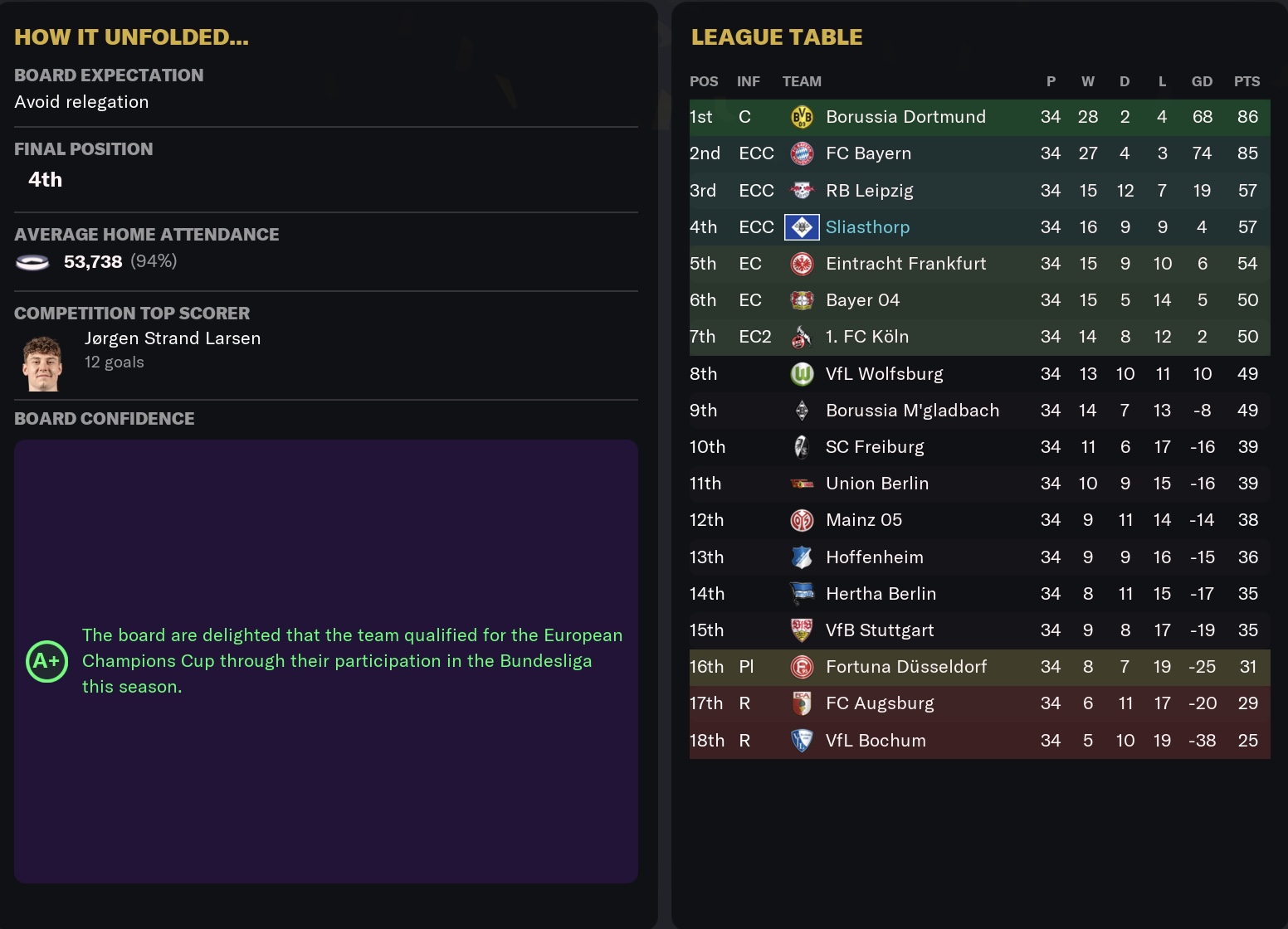 A transfer budget of £49.9m was then handed to Björn as a reward for his efforts, money which Björn already had plans for, eager to close that almost ridiculous 29-point gap between his men and those of Marco Rose…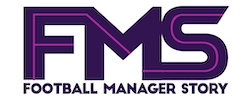 Subscribe to our Newsletter