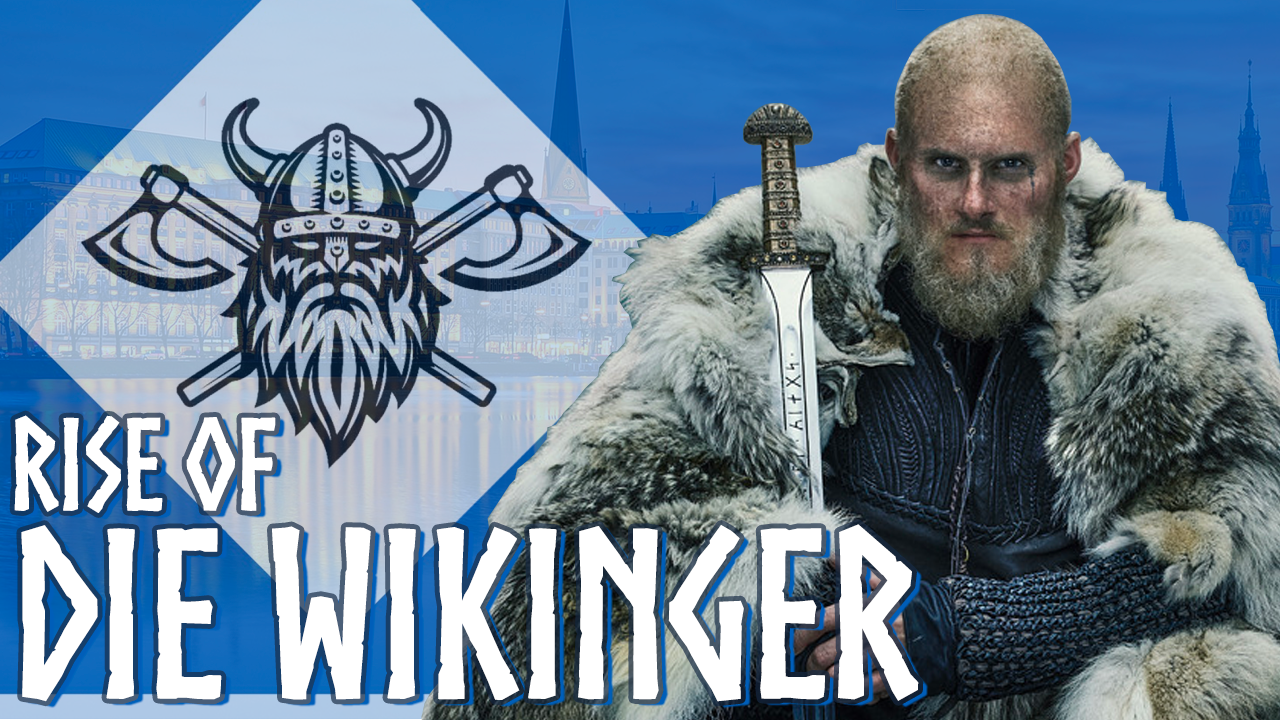 Controlling your emotions… This was one of the first lessons Ragnar Lothbrok, Björn Ironside's father, taught his son when entering a battlefield, and no matter what you might be fighting for, trust your instincts when facing your adversary and don't let pride, fear or the thirst for revenge take over you.
Schalke 04, however, were not privy to these words of wisdom, and they entered Volskparkstadion frothing at the mouth, still bitter about that opening day loss to Sliasthorp.
Unfortunately for them, Björn was prepared, and despite opening the score early on, they were unable to overcome a superior Die Wikinger side, who came back to win the game 2-1.
What followed was a rather quiet month of January, at least off the pitch, as the Sliasthorp coffers were rather empty, meaning no incentive to bring in more warriors.
Wins against Dynamo Dresden and St Pauli saw confidence fly high through the team, but it all came crashing down in a home game against Karlsruher SC in the DfB Pokal.
It was a terrible performance from start to finish from Sliasthorp, as Philip Hofmann picked up a brace for the visiting side, who comfortably won 3-0 and forced Björn to have a rethink.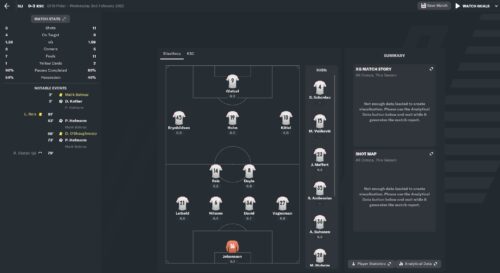 He had rarely doubted his tactics before, but the next few games saw him experiment with various ideas, to such an extent that a local newspaper dubbed him Björn the Tinkerer.
Frustrated at not finding the right balance of a strong defence with a creative attack while using his Shield Wall principles, the Sliasthorp manager decided to throw caution to the wind and change his approach completely.
Björn thus gathered his men and told them the news: no more standing firm in the shield wall.
It was time to do what Vikings did best and strike fear into their opponents by attacking from the off, which is when the Svinfylking (Swine array or boar snout) was born.
An odd sight at first, Björn's latest creation was all about confusing the opponent with an asymmetric formation, using swift movement to destabilise the offence, all the while ensuring, through their mighty half-back, a good amount of defensive strength.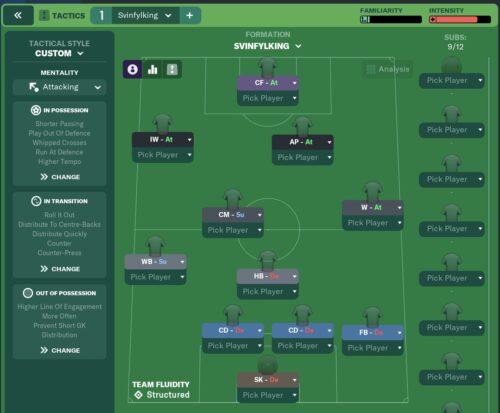 It confused his own men at first, though, with a 0-0 draw away to second placed Fortuna Düsseldorf showing promise but little in terms of goals, while the following fixtures ended in a 3-2 home loss to SC Paderborn 07 and a 0-0 away draw to Holstein Kiel

This poor run of form, meant that on April 9th, with five games to go, Sliasthorp were only one point ahead of Düsseldorf.
However, still certain this was the right move, he stuck with the Svinfylking, clearly seeing an improvement in his men's attacking output.
Off the pitch, promised an excellent set of potential drengr back in December, Björn was a tad disappointed when presented with his new set of green warriors, as only a couple stood out, with the most promising (let's use that term loosely) being 189cm unambitious striker Manuel Flügel.

Despite the lack of gold at his disposal, Björn also managed to scramble enough together to sign Valgeir Valgeirsson from the catchily named Handknattleiksfélag Kópavogs (HK for short) in Iceland for £75k.
The name alone tickled the Viking manager's curiosity, but the scout report fully grabbed his attention, as the 19-year-old winger could potentially have a bright future ahead of him.

Going back to the pitch, Björn's persistency with his news tactics paid off, as he was rewarded with a run of five wins in the next five games, all rather comfortable, meaning that Sliasthorp, after four years stagnating in 2.Bundesliga, would finally return where they belonged: among the big boys in the Bundesliga.
They did so in style, as a late collapse from Fortuna Düsseldorf created a 13 point gap between the two sides, with Die Wikinger breaking the league record for points in the process, which previously stood at 76 (Hertha Berlin in 2012-13).


Praise was heaped on Björn Ironside by fans and the board alike, making the Swedish manager one of the club's Favoured Personnel after just one year in charge, and celebrations throughout the city lasted for a number of days, which Björn duly took part in.

At the back of his mind, however, he knew this was just the beginning, and a tough road lied ahead for him and his men: avoiding the drop next year before establishing themselves as one of the forces to be reckoned with, first in Germany, and then Europe…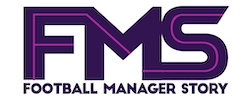 Subscribe to our Newsletter