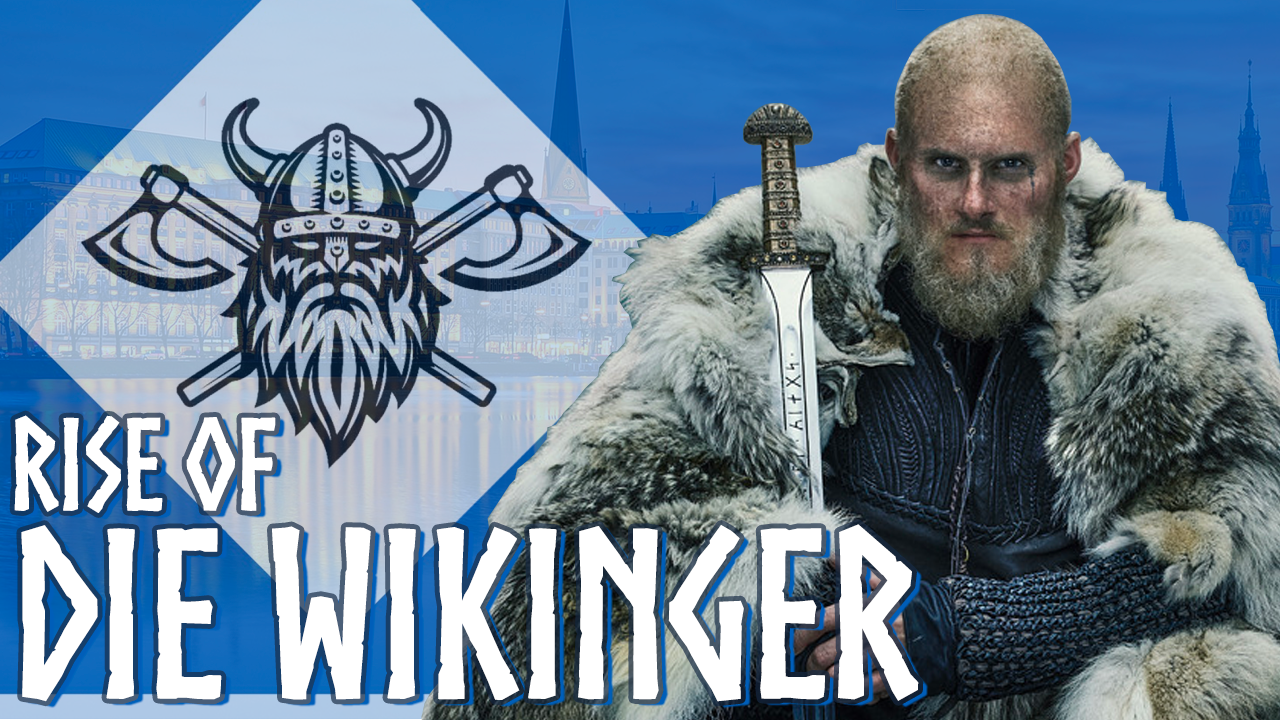 In 2012, Danish archeologists stumbled across a find that would change the course of German football forever.
Starting their search for the legendary Viking town of Sliasthorp, a city mentioned in texts dating all the way back to the 8th century, the excavation eventually found, in a field in north Germany, what they were looking for.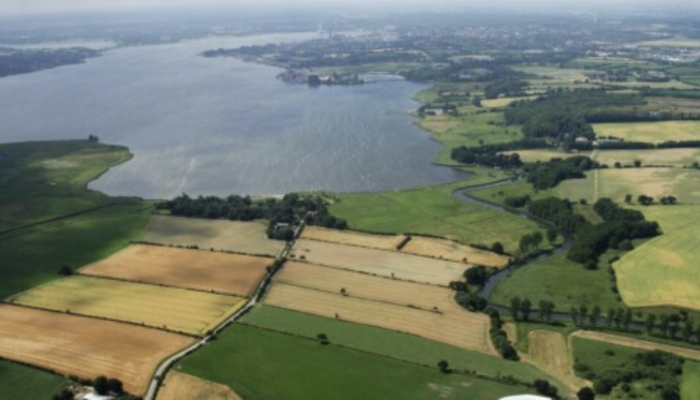 Located near Hamburg, the site uncovered close to 200 Viking houses, alongside numerous items, such as beads, jewellery, axes and arrowheads, but that wasn't all.
Surprising Discovery
A huge burial mound was found at the heart of the newfound lost community, with a surprisingly well preserved coffin, to the point where it almost looked brand new.
Following a number of tests that baffled both German scientists and the Danish archeologists, it was determined that someone was in there, and they were alive.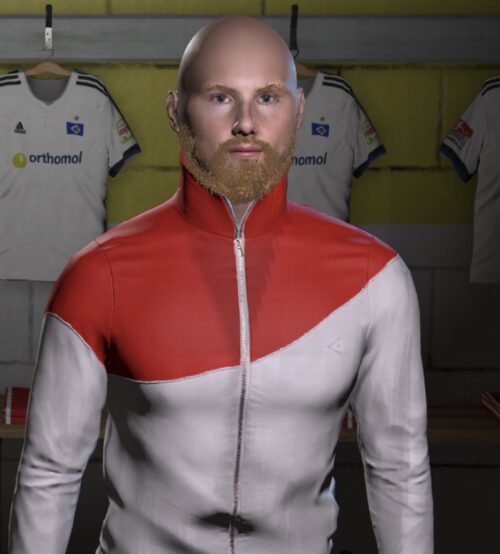 They duly proceeded to carefully open the coffin, revealing a 30 or so year old bald male with a relatively well kept beard, standing (or lying, in this case) at approximately 188cm tall, with a sword by his side.
A few hours later, the unknown man slowly began to stir until his eyes jolted open and he leapt out from the coffin, clearly confused and surprised at his new surroundings.
The team of scientists and archeologists looking after the coffin threw their arms up in the air to show they meant no harm, which is when the man spoke, using a language that almost sounded familiar to the Danes, without allowing them to fully understand him.
Through brief exchanges in broken Danish and a lot of gesticulation, it became apparent his name was Björn, and that he simply wanted to know where he was.
Over the next few days, and a number of non-invasive tests, the scientists were staggered to discover this man was none other than Björn Ironside, mythical king of Sweden and son of the famous Ragnar Lothbrok, believed to have been buried on the island of Munsö in lake Mälaren near Stockholm.
---
Find the best FM 2022 players:
---
He had no recollection of how he ended up buried at the heart of Sliasthorp, only that he had gone there to visit the city during his travels, thus confirming what historians had always suspected: the town had well and truly existed and was indeed an important hub in the Viking world.
As time went by, Björn was allowed to explore this new world (under supervision at first), and soon, without any battles to fight or villages to pillage, an itch at the back of his mind needed scratching.
Rise of Die Wikinger
Used to planning and devising strategies to overcome his enemies, the former Viking warrior took a shine to football and its intricacies, enjoying the tactical aspect of the game, as well as the man management that comes with it.
His presence never went unnoticed, quickly becoming a kind of celebrity in Hamburg, and over the next nine years, Björn Ironside climbed the ranks, picking up his coaching badges along the way, thrilled to have something to distract him from everything that had happened to him.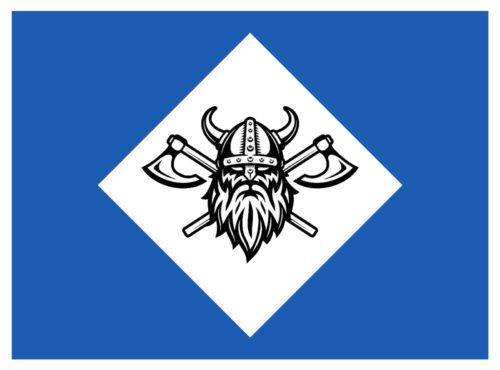 Hamburg's mayor, wanting to capitalise on this discovery, then decided to change the city's name back to its roots, rebranding it Sliasthorp.
This, in turn, led to the unpopular name change of Hamburger SV to Sliasthorp, with the nickname Die Wikinger as an homage to their beginnings, and included a new logo, replacing the iconic HSV black diamond with a bearded viking head and two axes.
In a bid to convince fans, the club's board decided that, after three years of stagnation in the 2. Bundesliga, they would take a gamble and appoint Björn Ironside as their new manager for the 2021-22 season following his surprising success with the youth teams.
If that wasn't enough of a shock for the loyal fanbase, it was revealed, during the introductory press conference, that the club would instil a policy of only signing Scandinavian players, allowing other nationalities only if they came through the club's youth system.
The Shield Wall
Then came the tactics: basing them on the old strategy of the shield wall, standing firm as your opponent attacks you to then weaken them with swift attacks, Björn decided that he would try and employ a fluid counter-attacking system using two banks of four and tall, strong berserker up front in a 4-4-1-1.
---
Every year we test countless tactics and review the very best. For FM22 these systems will be ranked and listed within our tactics index linked below.

---
Looking at his new squad, hoping for promotion in his first season, he decided 27-year-old Robert Glatzel would fulfil that battering ram role, while the likes of winger Bakery Jatta and attacking wing-back Tim Leibold providing the width.
A budget of £2.56m was handed to him for his first transfer window in charge, which led him to immediately look at the leagues in Northern Europe for reinforcements to fit his tactics.
Linus Wahlqvist, a right-back from IFK Norrköping was signed for £1.5m (with some of that in instalments), as was 22-year-old Ola Brynhildsen from Molde for the same exact fee.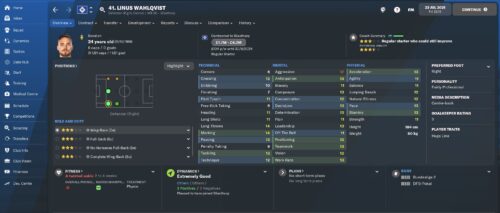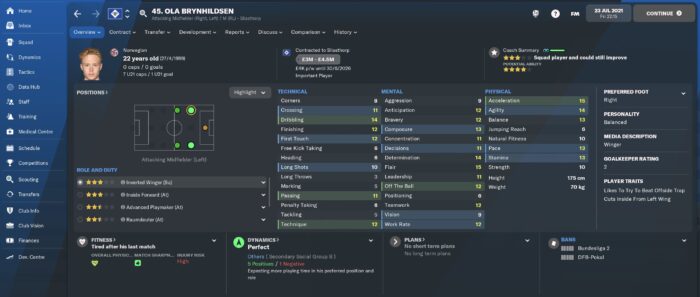 Then, a huge blow arrived when Espanyol placed a bid for star winger Bakery Jatta, with the Gambian trying to force a move to the far more reputable Spanish First Division.
A fee of £1m was negotiated, with 20% of a future profit, leading to Björn returning on the transfer market, this time to FC Nordsjaelland, and signing 18-year-old Andreas Bredahl, who he will be retraining as a right-winger.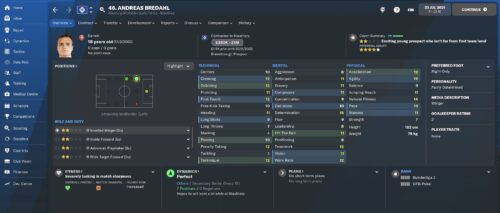 With this all set, he headed into a rather successful pre-season, beating the likes of Lokomotiv Moscow, SK Rapid Vienna and RB Salzburg, which gave him some confidence in his newly created tactics.
A 1-0 loss at home to Rangers capped it all off before preparation for the first game of the 2.Bundesliga season started, away to none other than Schalke 04, who had just been relegated from the top-tier.

Never one to shy away from a challenge, Ironside fielded what he felt was his best team in Gelsenkirchen and went in head first.
What happened next, few expected, as the newly rebranded Sliasthorp dominated from start to finish, allowing Schalke just four shots, none of which found the target, and an xG of 0.22.
A goal from their towering striker finally broke the deadlock in the 62nd minute, as a cross from winger Sonny Kittel found his teammate's head at the back post, before substitute Brehdal, making his debut off the bench, was gifted an open goal by a clever cut-back from Manchester City loanee Tommy Doyle.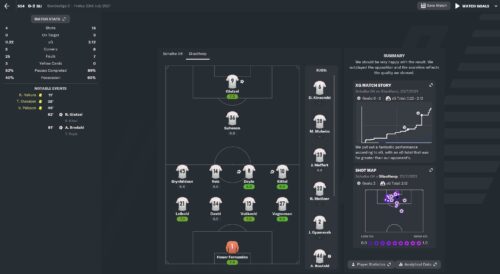 Björn Ironside's men finished the game with 19 shots, nine on target and an xG of 2.12, which showed in the final 2-0 scoreline, allowing the former Viking warrior and his men to head home with three points… and one of their rivals' heads already placed on a spike.
Do you have a Football Manager Story you want to tell? Get in touch, we'd love to feature more writers.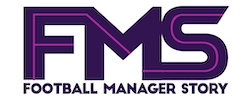 Subscribe to our Newsletter