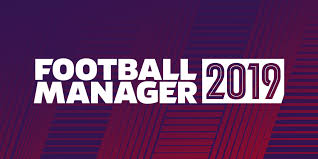 The January transfer window update for Football Manager 2019 has been released and it's fair to say that the Sports Interactive team have worked hard to make the game the best it can be.
The updated database includes all the latest transfer changes, updated player attributes and also includes various fixes and improvements to the overall gaming experience.
The update is save game compatible, but in order to use the new database players will need to start a new save game. Read on as we look at some of the key changes introduced to FM2019.
Rashford's on his way to stardom
Football fans who watch sport online will have noted the improvement in Marcus Rashford's performances since Ole Gunnar Solskjaer was appointed as temporary manager at Manchester United.
His potential rating in FM2019 has been fixed to reflect those improvements, meaning he is now well on his way to becoming one of the most sought-after players in the game.
Miguel Almiron, Callum Wilson, Declan Rice and Aaron Wan-Bissaka are other players who have received upgrades, making them attractive propositions for the future.
Stability issues addressed
Most versions of FM have some stability issues to address during the first few months and the latest version of the game has been no different in that respect.
Happiness changes regarding players wanting a new contract too frequently has been fixed, along with cases of certain facilities or youth levels not upgrading correctly.
SI has also toned down the extent to which players pick up traits from methods outside of mentoring and smoothed out issues relation to 'Continue Game' timeout glitches and various other UI fixes.
Competitions get a makeover
Incorrect competition rules can be frustrating for players and SI continually strives to make these as accurate as possible.
Main fixes in the latest patch include English FA Cup fifth round replays being scrapped from the first season and VAR changes for European competitions.
Work has also been done on leagues in the Netherlands, Denmark, Portugal, Italy and Greece, helping to improve the overall authenticity of the game.
Match engine tweaked
The match engine is another element that always requires tweaking following the game's release and that is the case once again in FM2019.
SI has fixed a major bug with goalkeeper reach on some high shots and improved reactions to free-kicks and penalties.
Various issues with outfield players have also been addressed, while shot and pass accuracy has been fine-tuned to better reflect the real-life game.

Subscribe to our Newsletter