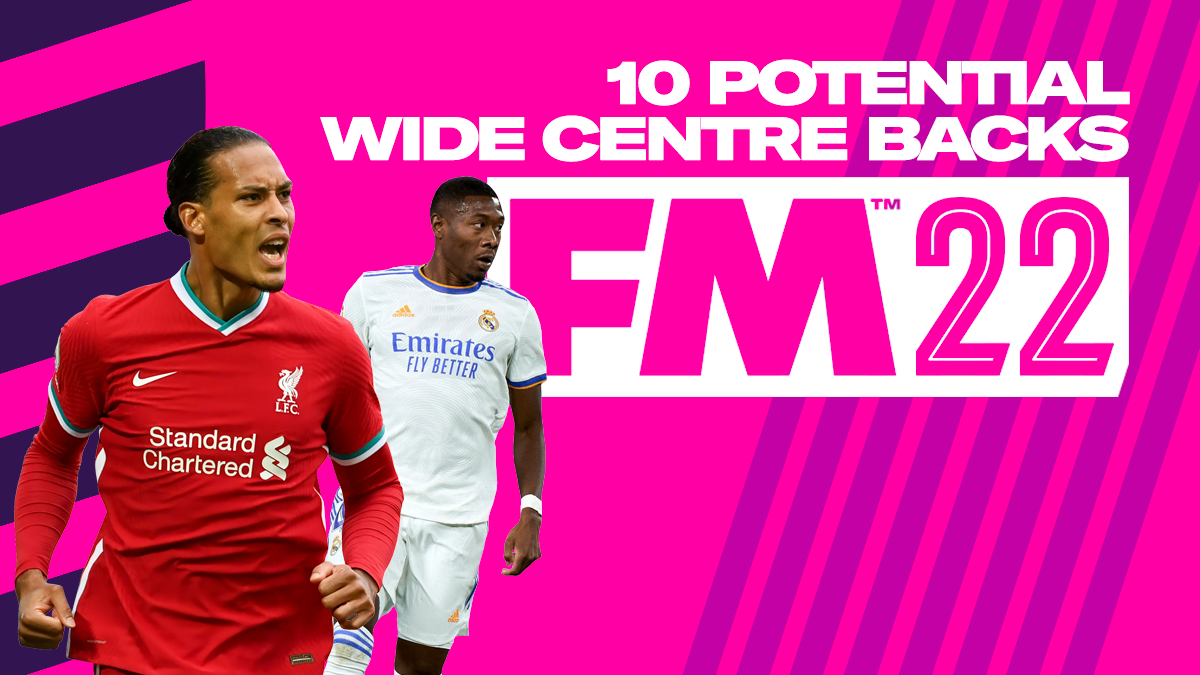 It's the new position everyone is talking about, but who are the best potential Wide Centre Backs in FM22?
We are not entirely sure what the key attributes will be, but it's safe to say you are looking for a Ball Playing Defender mixed with a Full-Back, with elements of a Defensive Midfielder.
For this list, we loaded Football Manager 2021 – on the 21.4 database – went forward to the second season in order to simulate the start of FM 2021 and tried to pick out some potential WCB stars.
Technically, we focused on Dribbling and Passing. Mentally we used Decisions, Off The Ball and Positioning as the main elements and then physically we kept an eye on the acceleration. You don't want to struggle to get past potential defenders.
We've picked out 10 potential Wide Centre Backs to use in FM22
Virgil van Dijk: Liverpool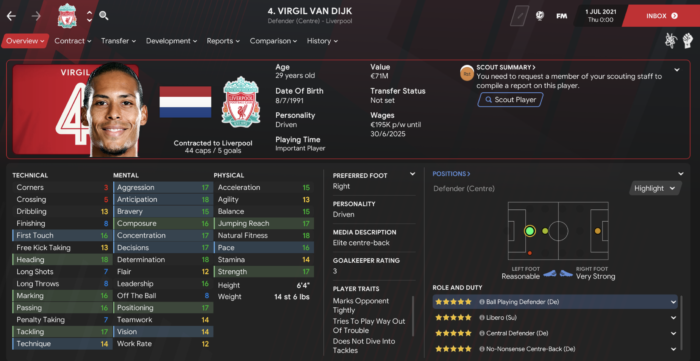 Mentally, the Dutch defender is as close to perfect as you are going to get from an existing player. That is except his Off The Ball, down at 8. Against elite defenders you may worry a little about his Dribbling, but with his physicals, passing, composure and decisions, he will be more than OK.
Aymeric Laporte: Manchester City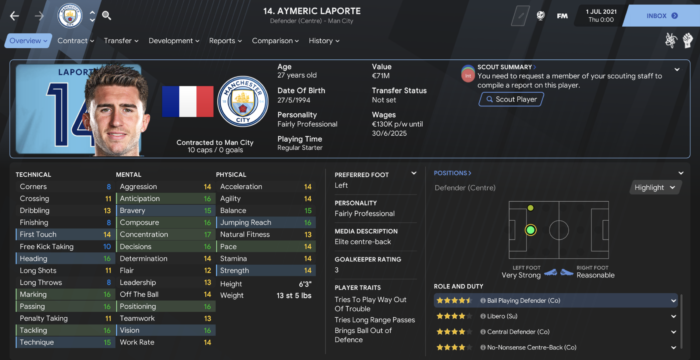 The former Athletic Bilbao back has played at centre back and full back in his career, so he could be perfect on the left-hand side. Mentally exactly, his anticipation, composure and decisions are elite, but he combines it with 14 for OTB, which many defenders just don't have.
For a 6'3" CB he is physically excellent. Perhaps not for the WCB on attack, but support and defend he is ideal.
David Alaba: Real Madrid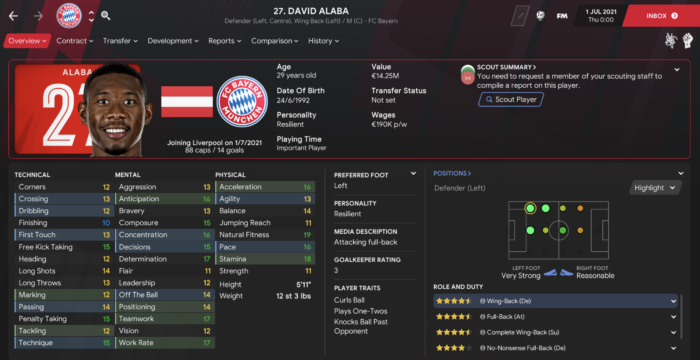 Signed to the Spanish giants on a free transfer, he is the perfect signing if you want to try a three-at-the-back in La Liga. Through his career he's played as a midfielder, full-back and centre back.
He may be only 5'11', but his mobility more than makes up for his size. With his teamwork and work rate, he'll rarely be caught out of position. Yet, you'd be slightly wary of his dribbling and passing.
Josko Gvardiol: RB Leipzig
One of the best young wonderkids from FM21, in Football Manager 2022 he will start with Leipzig, but that doesn't mean you won't be able to develop him into an elite defender. Natural at FB or CD, so the WCB role could be his calling.
Focus on improving his dribbling, he already has the passing and OTB, plus he's mentally excellent.
Harry Maguire: Manchester United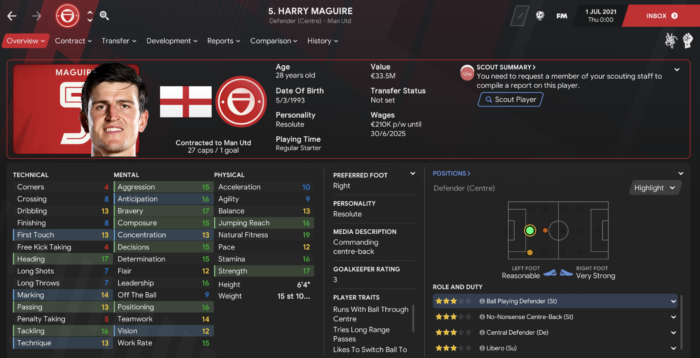 We've already seen what the former Hull and Leicester City defender can do when he brings the ball out of defence. He commits players, pulls others out of place and given that license as a WCB will suit him perfectly.
Ignore the 10 Acceleration, the 13 Dribbling all but cancels that out. Especially with 15 Composure and 15 Decisions.
Although, by watching the wide centre-back's movement on Work The Space's video, the 8 Crossing could be an issue.
David Hancko: Sparta Prague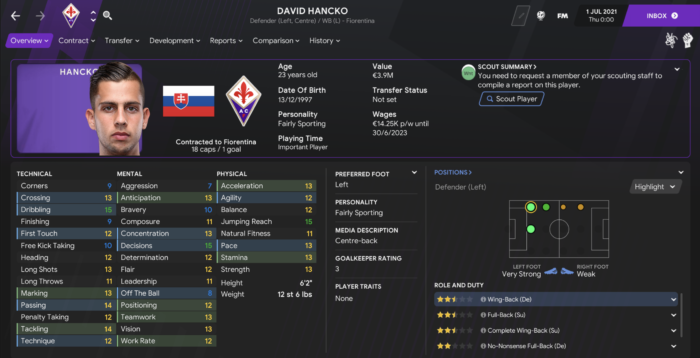 A natural at left-back and centre-back, he ticks the boxes Maguire can't with his crossing and dribbling.
With his Off The Ball down at 8, it will hinder him as an attacking option, but with 14 Passing and 15 Decisions and 13 Pace, the former Fiorentina man could be an excellent pick up to play in the Support role.
Joe Gomez: Liverpool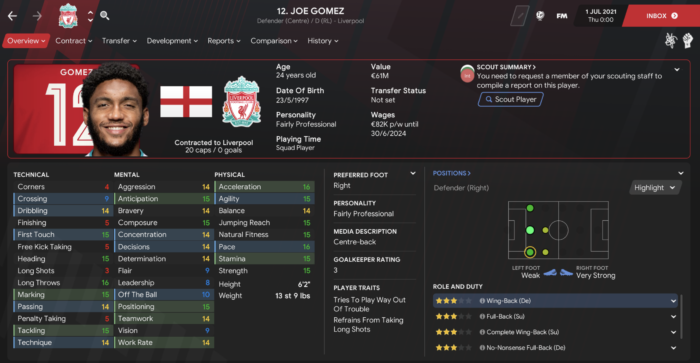 There may be too many Liverpool players on this list, but there is no doubting they all fit the mould. Gomez has an excellent first touch, Marking and Tackling.
With his Anticipation up at 15 it makes him both an excellent defender and player who can advance up the pitch to provide width in the final third.
Aissa Mandi: Real Betis
Even way back when the Algerian defender was playing back at Reims he proved he was a more than adequate full-back, before his time in Spain also showed his capability through the middle of the park.
An excellent crosser of the ball, you add that with his technical abilities, plus the standard trio of Marking, Tackling and Positioning and he could be the ideal player to try in this new role.
Fabinho: Liverpool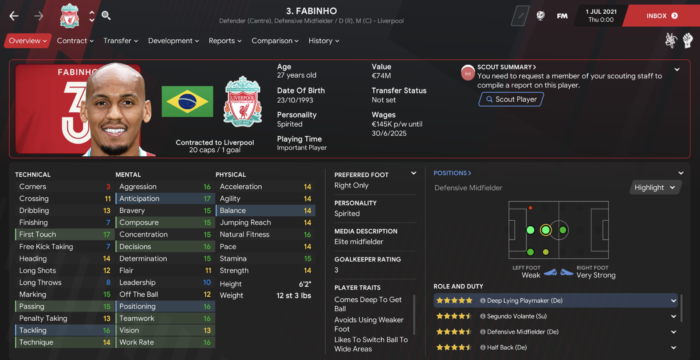 All the way through his career, the Brazilian has shown himself capable of setting his mind to any role. From arriving at Monaco as a full-back, he would transition as a central midfielder in their title winning side.
Now at Liverpool, he has adapted into a centre-back who can also play at defensive midfielder.
His Passing, Vision, Off The Ball, Crossing and Dribbling, but his elite mentals should make him a very good player to use to establish just what this new role can do.
Boubacar Kamara: Olympique de Marseille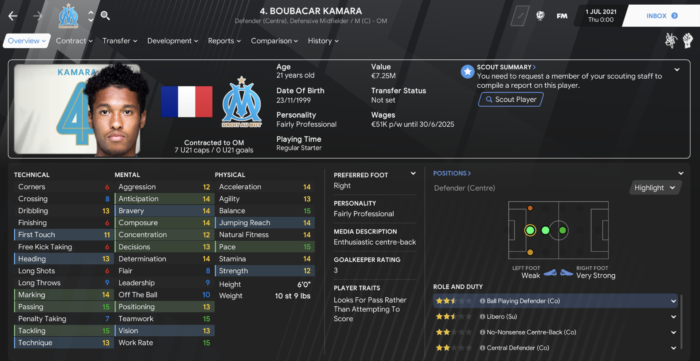 Adding the promising Frenchman could be somewhat considered as 'Outside the Box' thinking, but his attributes look very suited to the role.
His crossing could be better, and maybe could be developed, but with 13 Dribbling and 15 Passing he ticks all the Technical elements. Then add in his Vision, Decisions and Composure, plus the way he could also develop physically, and this could be another string to his already impressive bow.
Which of these potential Wide Centre Backs will you be using in Football Manager 2022?
Don't forget you can buy FM22 through us and by supporting our content you receive an exclusive 30% discount, making the game £27.74. Click the link below to find out more.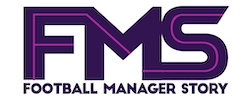 Subscribe to our Newsletter