Hello everyone, welcome back to my Liverpool and England story! After a good start in August we needed to rack up the points to open up a lead at the top of the table. Before any Liverpool games though, we had two World Cup qualifiers to play.
The first of these was against minnows San Marino, and I expected us to secure a big win. Aaron Lennon put us ahead in the 16th minute with a placed shot and it was one way traffic all game. Peter Crouch scored a header in the 23rd minute and Ashley Young scored just a minute later with a nice finish after a good move. Crouch scored his second 9 minutes later with a powerful shot, and Gerrard made it five with a long range effort. Crouch completed his hat trick with a tap in after good work from Rooney.
After that good win we had a much more difficult game, away at group leaders Switzerland. We got off to a great start when Rooney hammered in for a record breaking 50th England goal. He is now the all time leading scorer for England and, with at least another six years to play, he could get up to around 75. I was pleased and hoped we could perform solidly in defence to secure the win, but in the 24th minute Alex Geijo skipped past Terry and fired in. The match continued quite evenly, we slightly edged it in terms of shots, but we couldn't break through and the match drifted to a draw.
After that it was back to Liverpool for a difficult home game against Arsenal. We were missing Darijo Srna, David Silva and Steven Gerrard who were all injured on international duty. The match wasn't a very good one and I thought it was going to end 0-0, but in the 81st minute Sanchez popped up to fire in at the back post. Unfortunately we became complacent and just 3 minutes later Curtis Davies headed in from a corner to share the points. I wasn't too disappointed because we were missing key players, and had they been playing we probably would have won.
Next up for us was the first Champions League group game, against Olympiakos. We were away, but I still expected us to pick up all three points. Our performance was better than I could have imagined, however and we demolished the Greeks. Gerrard, back from injury, put us ahead with a powerful shot, Torres doubled the lead after half time with a header, before Gerrard grabbed his second with a cool finish. Gignac got in on the act with a bullet header and Torres completed the scoring with a good finish after a nice move. I was pleased with the win and once again we looked very good going forward.
The next game for us was the Carling Cup third round game, where we travel to Hull. I fielded a very young team against the Championship outfit, and was rewarded in the second minute when Martin Galvan placed in a shot after a fine ball from Niklas Danielsson. Danielsson scored the second from Vavilov's pass, before Vavilov got in on the act with a good finish, for his first goal. Just four minutes later he grabbed his second, he beat the keeper to a long ball and fired into the open net. Jimmy Martindale scored a free kick and Vavilov completed his hat trick with a brilliant goal, beating two defenders and scoring past the keeper. I was delighted with the performance of my youngsters, it seems like the club has a really bright future with some of these wonderkids.
The final game of the month, and we were back to the Premier League, this time facing Burnley, away. Burnley are a good team and have become a solid Premier Division team. With the dangerous Jay Rodriguez up front (if it wasn't for injury he'd probably have been in the England team in the recent games) and Andrew Driver in midfield I was expecting a tough game. Sure enough, Burnley went ahead in the 16th minute, Chris McCann smashed in from 25 yards. The match was even though, and we got a deserved equaliser before half time, Gerrard tucked home a penalty after Bikey had fouled Gignac in the area. Just after half time we went ahead, Gignac was again fouled in the box, and again Gerrard punished Burnley. We held on, Jay Rodriguez came closest for Burnley, he hit the post from 20 yards, but we secured the victory.
That win pushed us up to second in the league, one point behind Man United but with a game in hand.
Unfortunately we have been unlucky with injuries this month, which is probably the reason why we didn't beat Arsenal. After the Burnley game Alexis Sanchez got injured and will out for 3 weeks, adding to injuries for Glen Johnson and Darijo Srna.
Next month the schedule looks tougher, we have six games to play including two games against Man Utd, in the Carling Cup and the Premier League.
I am going away tomorrow, skiing in France for a week and my laptop won't be going with me. This means I will be away from FM for a week, so obviously there will be no posts from me. I just thought I'd tell you so you know why I won't be posting, and don't worry I will be back soon!
That's all for now folks, thanks for reading.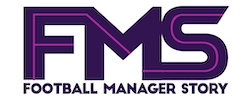 Subscribe to our Newsletter