Hello readers, it's time for the next update about my Liverpool story. We had beaten Arsenal in our only league game of August and now we had to pick up the points in September to climb the table. The first match of the month was away at West Ham, a decent team, but one we should be beating. It was a very frustrating game for us. We had more shots on target than they had overall, and we had 3 times as many attempts, overall. We also dominated possession, and just about everything, but Rob Green had an absolute blinder, every single shot seemed to produce a stunning save from him! The match continued with us creating lots of chances, and West Ham creating nothing, but we just couldn't score. The closest we came was when Gignac hit the post, but the match ended level. I was disappointed with the result, as I felt we should have won the game, and the quality of our finishing was poor, we didn't get enough of our shots on target.
There was an international break straight after this game. England had two matches, although I won't post the screenshots, as the matches weren't particularly interesting. The first game was against Sweden in a friendly, at Wembley. The match was won easily, with a header from Crouch, a double from Gerrard, and a powerful effort from Lennon gave us a convincing 4-0 win. The next game was against Ireland, again at Wembley. It was our first game of the World Cup Qualifying Group, in which we have been drawn alongside Ireland, Switzerland, Austria, San Marino, and Cyprus. Not a very difficult group, and won I expect to get through easily. Unfortunately, much like the West Ham game,  my team dominated the game in every way, but once again, we failed to break through and ended with a disappointing 0-0 draw. I think this is due to missing Rooney and Lampard through injury, and we definitely missed them.
So it was back to the Premier League and a tough match at home against Chelsea awaited us. I was very pleased however, by the great performance the players turned in, we hammered Chelsea and deserved took the lead when Torres ran on to a through ball and powered home. Torres doubled the lead, when he skipped past Terry, and shot into the top corner from a tight angle. Chelsea seemed stunned by this and couldn't find a reply. We thoroughly outplayed them in every way, and I was delighted with the result.
The next game was another tough one, away at Porto in our first Champions League Group game. We have been drawn alongside Rangers and Feyenoord, as well as Porto. We travelled there in high spirits after the Chelsea game, but the game was a very tight and difficult game. I was seriously worried when Porto took the lead, after our defence fell asleep and Caicedo punished us. I then set the strategy to 'Overload' and immediately we looked more dangerous, and began to create chances. The equaliser came when regen DC Jules Jourdain powered in a header from a Gerrard corner. I was happy with this and would have taken a point, but my spirits rose when Sanchez hammered in from the edge of the area to give us a fantastic win, even though we probably didn't deserve it.
The month continued to be a tough one, with another difficult game away at Man City in the League Cup. However we had the perfect start when Gerrard jumped higher than Toure and headed into the top corner after just 29 seconds. The match then became more even, until Torres headed a second, at the near post from a right wing cross. We then began to dominate the game and the match was finished off, when Torres slotted in after a nice move. This was a very good win, especially as I rested Reina, Johnson, Jourdain, Insua, Aquilani, Silva and Sanchez from the game against Porto. We also created a lot of chances, which was very pleasing and the midfield of Machserano, Magnanelli and Gerrard dominated thiers.
The final game of the month was at home to Bolton, a game I was confident of winning. Torres gave us the lead, after finishing past Jaaskelainen. Gignac then opened his account for the season with a long range curling shot, before doubling his tally with a cool finish from the edge of the box. We were really dominating now, taking the game to Bolton and when Adam Brown, an 18 year old regen central midfielder who had come on for Gerrard, slipped in Gignac he powered in to complete his hat-trick. I was pleased with the victory because we had played very well, and I was especially pleased by Gignac performance, as his form hasn't been great since he broke his ankle last January.
After those games, and a pleasing month, we are sitting in 5th, 3 points behind Arsenal with 3 games in hand. Because everyone has played different numbers of games, this position doesn't really mean too much at the moment and we will have to wait to see how things pan out.
A good month, then and we have a busy October coming up, with games against Rangers, at home in the Champions League, Birmingham, away, Hull, at home, Tottenham, away, Feyenoord, away in the Champions League, finishing with a tie at Anfield with Wolves, before facing Aston Villa, in the League Cup. A gruelling month, then, and I hope that our squad will be able to cope with the tough fixture list.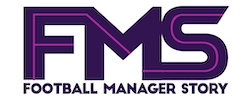 Subscribe to our Newsletter