Hello everyone welcome back to my Liverpool story! It's time for another update, which will be a short one, about the pre season of my fifth season with Liverpool, 2013 – 2014. I didn't expect much transfer activity in, despite having $70m to spend after the season expectation was set at  ' Title Winner '. This does put quite alot of pressure on me, but I am confident we can secure the title once again.
Here are the transfers that happened, both in and out of the club.
As you can see, there was only one player signed in pre season, with eight players leaving the club. First let's see the transfers out. Stewart Downing was sold because he has never impressed during one and a half years at the club. I have young left winger Axier Kortadi back after a loan spell at West Ham, so I will use him as back up to David Silva. Ronnie Williams is a 17 year old right winger who has come through the youth system. I have sent him out on loan to get some experience, as I feel he could be a good player in the future. Areola was sold because regen Gergely Varga is already better than him despite being younger and I feel that I don't need both of them. Michael Gartside is another player to come through the youth academy but when Zenit came with a very good offer, I just couldn't refuse.
So onto the one player who was signed. He is Melvin Delamare, a 15 year old striker. I know that 15 is very young but his stats are already very good and my scout says he has the potential to be better than Fernando Torres. He also said that he would be a quality signing, so I decided to take a risk on him. Have a look at his attributes.
He has very good attributes don't you think? He's quick, skillful and a good finisher, and he will only get better, so overall I am happy with the signing.
We played only four friendlies in pre season, as I don't really like them and try to get away with the minimum number possible. Most of the players are match fit however, so I'm not worried about their fitness.
The game against Antwerp most stands out, of course. We were actually 10-0 up at half time! The scoreline could have been much more but the players took their foot of the gas in the second half.
There was one big game in pre season, though. We were against Man Utd in the Community Shield. After beating them in the Champions League final at the end of last season, I was confident we could win at Wembley. We played much better than them all game but Rooney gave them the lead in the first half. We created alot of chances but we were wasteful in front of goal and luck wasn't on our side either, as we hit the post and the bar. Man Utd killed the game off in the second half when Anderson beat Reina to the ball and rolled it into an open net.
I was disappointed with the result but I was pleased with performance, because we carved United open a number of times and that can only be a good sign.
That about concludes a pretty uneventful pre season and I am now looking forward to playing some competitive games. We have four fixtures to play in August including the European Super Cup final against Valencia.
That's all for now folks, thanks for reading.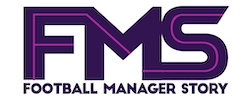 Subscribe to our Newsletter