Hello everyone, welcome back, it's time for another update! After a good January we had quite a difficult month ahead of us, including a trip to the Nou Camp to face Barcelona. Before that we had some league games to play and we wanted to win all of them to cement our place at the top of the table.
First up was a trip to the DW Stadium, we were facing struggling Wigan. After a poor January I was hoping for a change in fortune for Torres, and he couldn't have done any more in this game. He put us in front early on with a shot from a tight angle that beat the keeper, he got his positioning all wrong. Soon after he doubled his tally with a classic counter attack goal, a Wigan corner was cleared, Gignac latched onto it and played a wonderful 40 yard pass to Torres, who slotted in. It was 3-0 before the break, Otamendi headed in from a corner. It was another goal from a corner for us, we have looked increasingly dangerous from them since I tried out FM Guru's tactic. I would advise anyone to read this post, it really increases scoring chances. After Otamendi's goal Wigan pulled one back, but Torres wasn't finished, he intercepted a backpass, rounded Kirkland and sealed his hat trick.
After that success it was back to Anfield for us, we were facing Chelsea, currently third in the league. I expected a tough game but thankfully I was wrong, as soon as Torres put us ahead early on, it was one way traffic. Torres was tormenting Terry and Subotic with his pace, and he scored again just two minutes later, another through ball was placed into his path, and he made no mistake. Just six minutes later he completed his hat trick, in just twelve minutes, when Sanchez was through he unselfishly squared it and El Nino made no mistake. It was some way to return to form from him, making up for his poor previous month. The scoring was completed before half time, we hit them on the break again, and Silva grabbed his first league goal of the season with a tap in. It was a fantastic performance from us, but slightly worrying was Terry's performance, I don't think he'll be in the England team come the World Cup, because he is just so slow.
After that great win we welcomed high flying Burnley to Anfield, they were in 5th place before the game. Burnley set out to defend and the match was a poor one. We managed to grab all three points when Sanchez's cross was tapped in by Silva, his second in two games. We should have scored more, but at least we had won.
After the game, in training, Torres twisted an ankle and will be out for 2 weeks. I knew straight away that he was out of the Bracelona game, which was the next but one match, it was a huge blow for us.
Hopefully the next match will be more entertaining than the Burnley game, we were at home again, this time Tottenham travelled to us for our FA Cup 5th Round tie. The match was better, thankfully, with both teams creating chances. It was us that got the lead, Gignac hammered in a free kick from all of thirty yards, a stunning way to put us ahead! We continued to play well but had to wait until the 70th minute to kill the game, substitute Roman Vavilov was first to Insua's cross to place it in. Vavilov got his second, our third, in the final minutes, Gerrard's ball played him in and he poked it past Gomes. So we are into the 6th round, a good performance from the team.
After the game it was the big one, we were travelling to the Camp Nou. Without Torres I played a 4-2-3-1 formation, deploying Gerrard behind Gignac.
Looking at their line up I was worried, they had the hugely creative Xavi and Iniesta in midfield, supplying two of the world's best wingers, Messi and Ribery. Despite that we started very well, and dominated the early stages. We were rewarded when Gerrard rifled in from the edge of the area following a corner. We were still playing better but Barca equalised, Iniesta unlocked our defence and found Ribery, who didn't miss from 8 yards. We went into the break level, I was pleased with our performance, especially as we had an away goal. After the break Barca began to dominate possession and shots, but we were looking dangerous on the counter. We couldn't break through though, and neither could they, Reina made a couple of brilliant saves and we left with a very good 1-1 draw.
After our good performance in Catalonia we were back to the Premier League just four days later, facing bottom side Portsmouth at Fratton Park. A lot of the players were tired after the Barca match, so I rested quite a few of them, as we were only facing Portsmouth. Niklas Danielsson put us ahead when he beat three players and put it in, a wonder goal from a player who hasn't lived up to the fee payed for him yet. Roman Vavilov made good use of a rare league start, he scored our second before half time, to give us another solid win.
During the game Jack Wilshere went off injured but fortunately it was only concussion, he should be back before long.
So after that very good month we have opened up a big lead at the top of the table, I am certain that we will win the league again this season.
We have a nice little rest now, before we face Everton in the merseyside derby.  Also next month we have our huge second leg with Barca, we are currently in a strong position, and I am fairly confident we can triumph. The month looks a gruelling one, it will surely stretch our squad, but I think we can cope.
That's all for now then friends, thanks for reading, and hopefully we can beat Barca next month, what do you think? Can we do it?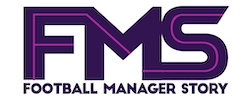 Subscribe to our Newsletter