Hello everyone, welcome back to my Liverpool story. Sorry for the slightly longer delay than usual, but I have been very busy recently. Anyway, on with the story. We had six fixtures to play in February, the major game of the month was the Champions League Knockout Stage game against Inter, away.
The first game of the month was away at Bolton. We got off to a great start when Gerrard fired in from 25 yards, and Gignac followed that up by tucking away in the fifth minute, to make it 2-0. Mark Davies pulled one back with a brilliant free-kick, but after that it was one way traffic. Gerrard hammered in his second, Sanchez tapped in a rebounded Silva shot, and Torres completed the victory with two goals, the first a beautiful shot from 30 yards and the second a poacher's goal from a corner. It was a very good win for us, our attacking play was particularly pleasing.
Next up was a home tie against Birmingham, a fixture I expected us to win. We started off really well, Steven Gerrard scored in the 30th minute with a left footed strike. Gignac doubled the lead soon after, Torres made the goal with a superb run. Torres then scored with a tap in, Mascherano scored when Sanchez's shot hit him and flew in, and Jack Wilshere finished it off with a cool finish. This was another good win for us and we were really on fire going forward, making some good moves and finishing them well.
For the next game we had to travel to Arsenal, who we had drawn in the FA Cup 5th Round. I was expecting a tough game, but I felt with a bit of luck we could make it through. I was very pleased when Niklas Danielsson opened the scoring, when Torres' through ball found him, and he calmly finished. We continued to do well and looked solid at the back. I always thought we needed another goal, and in the 75th minute Eduardo equalised for them. However we won the game 8 minutes later, Jack Wilshere against his old club, hammered into the top corner and gave us a good victory.
Unfortunately Jules Jourdain got injured in the match and will be out for around 4 weeks.
After the Arsenal game there was an international break, but as England only played a friendly away at Georgia, I feel no need to post a screenshot about it. I will just tell you that we won 5-1, Rooney scored twice, as did Milner and Huddlestone scored the other goal with a long range effort. We played well, and I was happy with the performance, especially as I fielded a weaker than usual team.
After that it was back to Liverpool and we had a very difficult game away to Inter Milan, next up. I set the tactics from my usual 'Attacking' to 'Counter', and I played a 4-2-3-1 Deep formation, with the plan to break away quickly and use the pace of Torres, Sanchez and Silva against Inter's ageing backline. The match was very even all the way through, but in the 64th minute Eto'o nodded them into the lead at the back post. The reaction of the players was magnificent though, and just 2 minutes later Gerrard equalised with a firm header into the bottom corner. We dominated from that point onwards but I was concerned when Magnanelli got a second yellow late on. He will now miss the Second Leg, which is a blow because he is more solid in midfield than Aquilani. We held on for a good draw and I was pleased with the result, especially as we now have an away goal.
It was back to the Premier League for the next game, a home tie against Sheffield United. Niklas Danielsson, who was in for Torres after he suffered concussion against Inter, put us ahead with a near post header, and Gerrard, who has been magnificent recently, doubled the advantage with a powerful effort from the edge of the area. The scoring was completed by David Silva, who slotted in from Danielsson's fine through ball. Despite us winning 3-0 the match stats suggest the game was really close, Sheffield United even had more possession than us. It didn't seem like it watching the game, which probably means that they passed it about at the back alot.
The last game of February saw us travel to Wolves, who had the dangerous Carlos Vela up front. We started well and went ahead through Gerrard, who continued his fine form, with a powerful shot that hammered off the post and in to the back of the net. Wolves equalised soon after though, a fine 30 yard freekick from Nenad Milijas drawing them level. Straight after the restart though, Gignac put us back in front with a close range finish which won us the match.
 It was another good win and a good way to finish a very good month, which saw us unbeaten throughout. We have now opened up a 10 point lead because of our good form. Although Arsenal have a game in hand I feel the title is now almost ours, and I want to wrap it up quickly in preparation for the tough Champions League games and FA Cup matches that we still have left.
The best player of the month was definitely Steven Gerrard, who after a slightly disappionting last season has regained his goalscoring form. Because of his great form he was deservedly named as the Premier League player of the month and I was named as the Manager of the Month.
That's all for now, the next few games will be quite difficult especially the return game with Inter, when I hope we can progress into the next stage of the Champions League. We will be playing 5 games in March, so I will get on and play them and I will see you at the next post!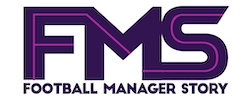 Subscribe to our Newsletter